The Blue Jays announced that they have acquired second base prospect Devon Travis from the Tigers in exchange for center fielder Anthony Gose.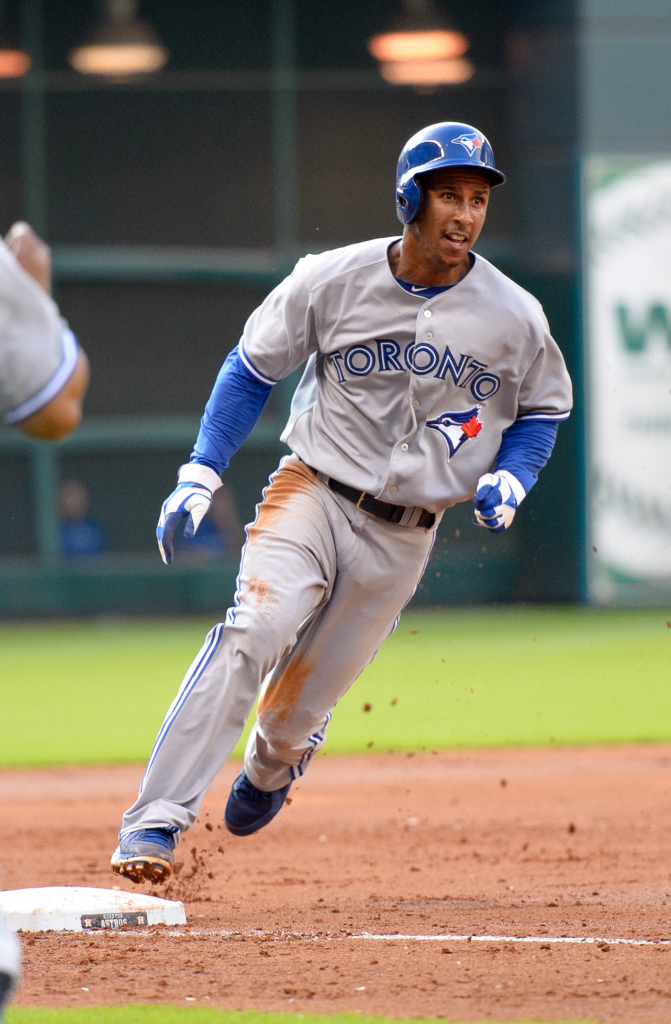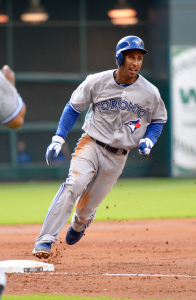 Of the two players involved in the deal, only Gose comes with Major League experience. Tigers GM Dave Dombrowski tells Lynn Henning of the Detroit News (Twitter link) that Gose will play center field regularly for the Tigers if all goes according to plan. The fleet-footed Gose is known to be an outstanding defender with a questionable bat, though he carried a fair amount of hype upon reaching the Majors in 2012, as he'd previously ranked as a Top 100 prospect according to Baseball America, MLB.com, Baseball Prospectus and ESPN.
Gose hasn't hit much in his time in the bigs, compiling a .234/.301/.332 batting line with five homers and 34 steals (in 45 tries) over 616 plate appearances. However, Gose is still just 24 years of age and will play nearly all of next season at that age. He's perfectly capable of playing center field based both on scouting reports from his prospect days and defensive metrics such as UZR/150 (+13.6 in a 900-inning sample) and Defensive Runs Saved (+2). Gose has hit .241/.316/.350 against right-handed pitching in his career, so he could at least fall into a potential platoon with Rajai Davis if he struggles against lefties. He's under team control through the 2019 season and won't be eligible for arbitration until at least the 2016-17 offseason.
Gose is no stranger to seeing his name in trades. Originally drafted by Philadelphia in the second round back in 2008, he was shipped to the Astros in the Roy Oswalt trade before being flipped to Toronto in a one-for-one swap with Brett Wallace. Within the press release announcing the swap, Tigers GM Dave Dombrowski offered the following statement on Gose:
"Anthony is a true center fielder than can provide us with above average defense in center field with a good arm. He possesses above average speed and can steal bases at the major league level. He swings the bat from the left side and we feel that he will continue to improve his offensive game.  We are very happy to welcome him to the Club."
While Gose comes with upside, the acquisition of Travis appears to be a nice return for Toronto GM Alex Anthopoulos. Baseball America ranked Travis as the game's No. 84 prospect heading into the 2014 season and just today ranked him as the No. 1 prospect in Detroit's minor league system (though ESPN's Keith Law still tweets that he considers Travis a "non-prospect).
BA's subscriber-only scouting report (subscription highly recommended) explains that Travis has excellent bat-to-ball skills, balance at the plate and bat control. Per BA's Ben Badler, Travis has the ability to square up both fastballs and offspeed pitches well enough to hit 10-15 homers per season and is an adequate defender at second base who turns double plays well.
Toronto's interest in Travis is hardly surprising, as the team is known to be on the lookout for second base help that will allow Brett Lawrie to play at third base full time. Travis should fill that role eventually, although he may not be ready for immediate big league action. The 23-year-old appeared in 100 games at Double-A Erie in 2014, batting .298/.358/.460 with 10 homers in 441 plate appearances. Last year, Baseball America's Clint Longnecker took an excellent look at the changes Travis has made from his days at Florida State that enabled him to become one of the game's better second base prospects.
Photo courtesy of USA Today Sports Images.