The Angels acquired infielder Gordon Beckham from the White Sox last August. Now the club has to decide if he will be tendered a contract. According to MLBTR's Matt Swartz, he's projected to earn $5MM in his final spin through arbitration. Coming off arguably the worst season of his career, the expense might outweigh the benefits.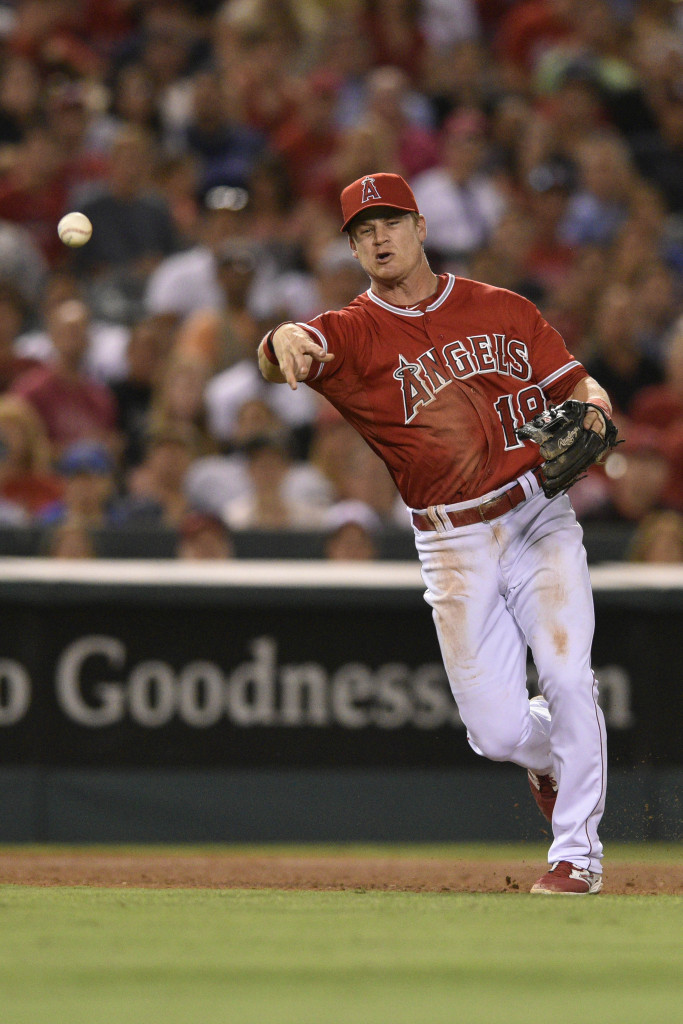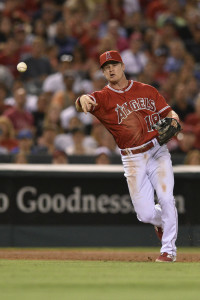 Any discussion of Beckham inevitably digresses to 2009, when the then 22-year-old posted 2.5 WAR in two-thirds of a season. In parts of five seasons since his breakout, he's managed just 2.8 total WAR over 2,528 plate appearances. Last year, he struggled to a .226/.271/.348 line and -0.2 WAR, although he was much better with the Angels (.286/.328/.429) during a brief 61 plate appearance audition.
Beckham, now 28, is best viewed as a utility fielder. While the Angels did use him a few times at shortstop, he's most successful at second and third base. He's maintained strong contact rates throughout his career, but he's never managed to produce much power after his rookie season. It's worth noting that Chicago's U.S. Cellular Field – where Beckham spent most of his career – is among the best offensive environments in baseball. In other words, the move to Los Angeles shouldn't help his power.
Beckham's performance in 2014 makes a trade unlikely. His $5MM projected salary is only affordable to a large market club in desperate need of middle infield depth. Incidentally, the Angels are perhaps the only team to fit that description. Howie Kendrick and David Freese have an intimate familiarity with the disabled list, which makes a player like Beckham a useful handcuff.
His presence on the roster, along with that of Grant Green, may give the Angels more confidence shopping Kendrick and Freese, both of whom have appeared in trade rumors. They're free agents after 2015. Confidence should not be confused with reliance. While it's possible Los Angeles could enter the season with Beckham, it's unlikely they would plan to use him as a starter. The club is poised to contend in 2015, and Beckham's bat would present a considerable hole in the lineup. If Kendrick or Freese are dealt, I expect the club to target infielders like Asdrubal Cabrera, Stephen Drew, or Jed Lowrie.
Other infielders who offer similar versatility include Emilio Bonifacio, Kelly Johnson, Ed Lucas, and Alberto Callaspo. Since they should all cost less than Beckham's $5MM projection, the most likely outcome appears to be a non-tender situation. The going rate for 0.0 to 1.0 WAR middle infielders appears to be between $500K and $3MM. The Angels do need a player like Beckham, so he could be re-signed at a lesser rate. His relative youth assures that some club will hand him a bench role.