The Marlins have announced the signing of free agent Michael Morse to a two-year deal that brings his power bat back to the division in which it was established. Morse will receive a guaranteed $16MM over the two years, along with various additional incentives. He gets a $1MM signing bonus, along with $7MM (2015) and $8MM (2016) salaries, Jon Heyman of CBSSports.com reports on Twitter.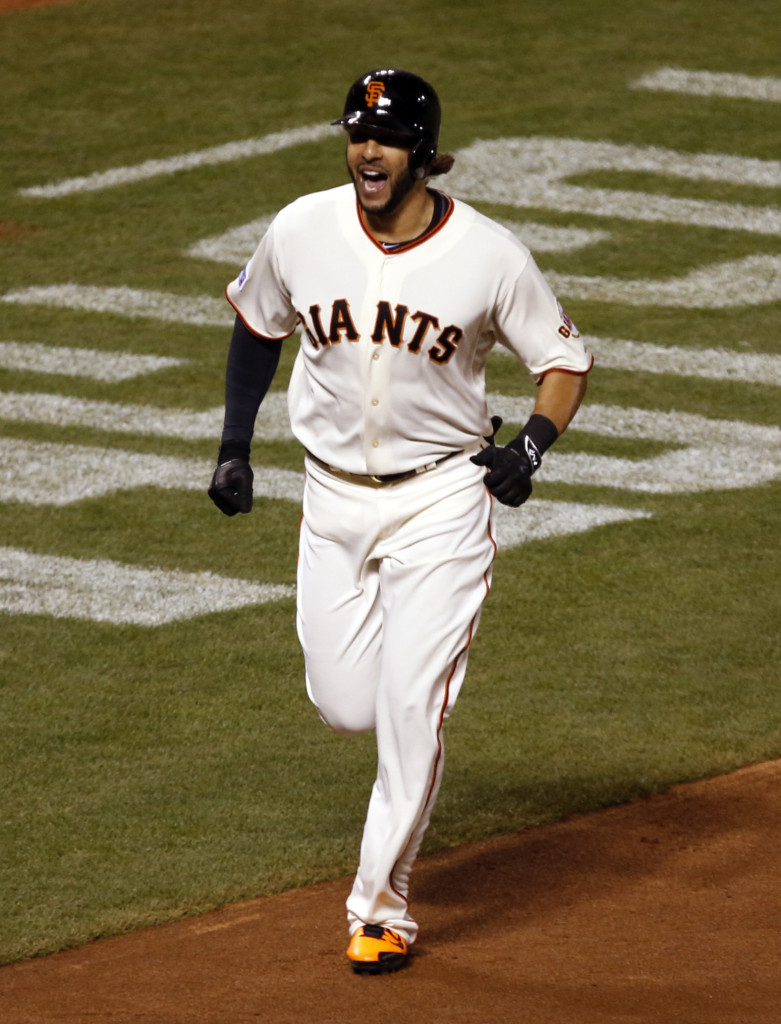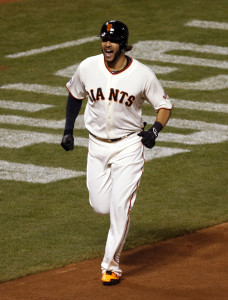 Presumably, Morse will step in at first base for the Fish, where he could be a primary option or a platoon mate for Garrett Jones. Then again, perhaps a platoon is unnecessary. Morse posted a .803 OPS against right-handers last year, roughly 50 points better than did Jones, and has historically carried minimal platoon splits. There is no denying his bat, at least when healthy. Last year, he slashed .279/.336/.475 and added 16 long balls.
Though he does have one thirty-home run season to his credit, Morse is far from a fly-ball hitter (33% last year), and gets much of his power output from hard-hit line drives. The lumbering slugger carries a lifetime .333 BABIP, an indication of the solid contact he makes and his batted ball profile. Outfielders will have their hands full chasing down balls into the gap at spacious Marlins Park.
Thankfully, perhaps, Morse himself will not be running down the gappers struck by opposing batsmen. As I wrote in my free agent profile of Morse, the 32-year-old has played primarily in the outfield in recent seasons, but he is in truth a poor fit there. He does, however, have a background as a shortstop, so perhaps he may turn into a serviceable-to-average first baseman with an entire spring to devote to the position.
In that regard, it is perhaps not entirely surprising to see him stay in the National League, though surely the DH option would be a good way to find him additional plate appearances and some rest. Morse has had some injury issues, including nagging leg muscle ailments, and could benefit from at least shifting to the infield.
At $16MM, Morse falls a fair bit shy of the $22MM guarantee that I had predicted for him. That expectation seemed good after seeing the market's early developments: Adam LaRoche got a $25MM guarantee despite his added age, though he is also more durable and defensively established. And significant cash was also thrown at Billy Butler ($30MM) and Kendrys Morales ($17MM). In spite of his risks, Morse looks to be a solid bet for Miami at the promised rate, particularly since the team will be able to install him at first rather than exposing him in the outfield.
Morse would make up only one of several notable additions for a Marlins team that obviously feels ready to contend. The speedy Dee Gordon has already been added on top of  the order, while Mat Latos and possibly Dan Haren are slated for the rotation. The biggest commitment, of course, was made to in-house star Giancarlo Stanton.
Ken Rosenthal of FOX Sports reported that the sides were nearing agreement on Twitter, with Barry Jackson of the Miami Herald reporting via Twitter that the deal was done. Rosenthal also tweeted the financial terms. 
Photo courtesy of USA Today Sports Images.