3:52pm: Both teams announced the deal via press release.  The final deal has Justin Upton and right-handed pitcher Aaron Northcraft going to the Padres for left-hander Max Fried, second baseman/shortstop Jace Peterson, third baseman Dustin Peterson, outfielder Mallex Smith, and international bonus compensation.
9:20am: The Padres' roster overhaul is not yet finished, as the team has now reportedly struck an agreement to acquire Justin Upton from the Braves. San Diego will send a sizable haul of left-hander Max Fried, second baseman/shortstop Jace Peterson, third baseman Dustin Peterson and outfielder Mallex Smith to the Braves in exchange for Upton and a low-level minor leaguer.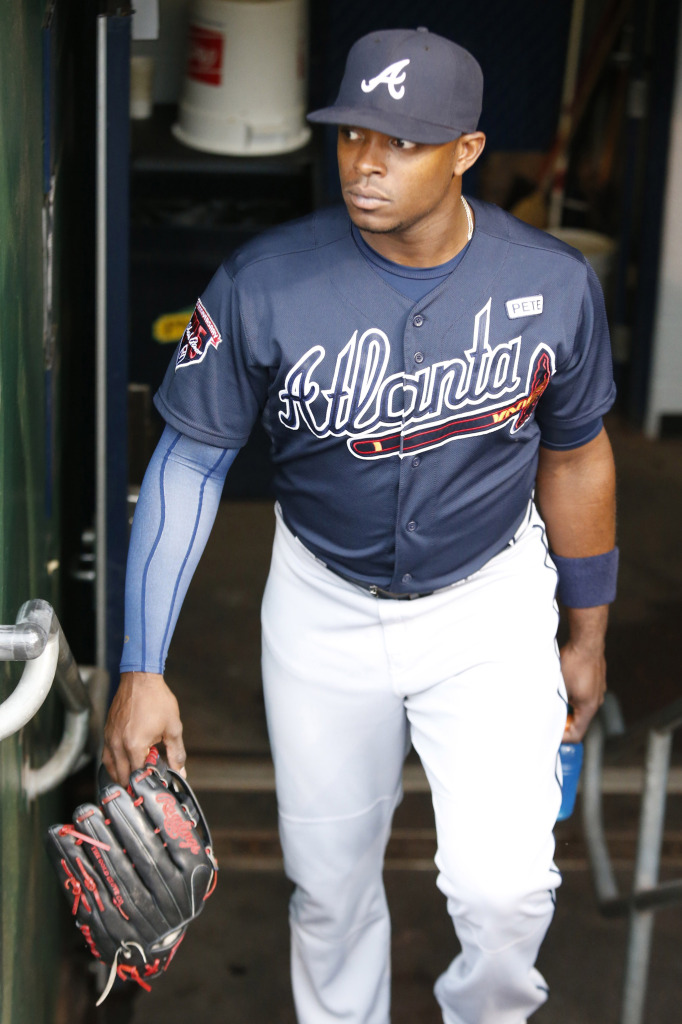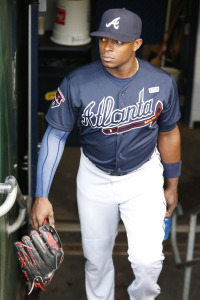 Upton will be the third right-handed corner outfield bat acquired by the Padres in the past couple of days when the trade is finalized, as the team has announced the Matt Kemp deal and is on the verge of announcing the three-team Wil Myers trade as well. Obviously, the Padres have more corner outfielders than spots available, so the defensive alignment they'll deploy is up for debate. ESPN's Buster Olney tweeted earlier that the Padres had decided weeks ago they were OK with playing Kemp in center field, if need be. Jon Heyman of CBS Sports hears (Twitter links) that Myers will likely be the one to handle center at Petco Park in 2015.
New Padres GM A.J. Preller has completely reshaped his club's offense in about one week's time with the agreements to acquire Kemp, Myers, Derek Norris and now Upton. The group will give the Friars a rare wealth of right-handed power — a much-needed change after the team finished last season with a collective .226/.292/.342 batting line and scored a Major League worst 535 runs.
Upton has just one year of team control remaining and is owed $14.5MM before hitting the open market next winter. He's coming off a season in which he batted .270/.342/.491 with 29 homers — his highest total since an MVP-caliber season back in 2011. Upton hasn't been able to consistently turn in the superstar-level results he showed in that 2011 season, but he's at least a well above-average player and still carries that elite upside as he heads into his age-27 campaign.
While the Padres will now have a year to potentially explore a long-term deal with Upton, MLB.com's Corey Brock gets the sense that the Padres are content with knowing that he could simply be a one-year rental (Twitter link). Even if Upton departs after just one year with the Friars, San Diego will undoubtedly make a qualifying offer (barring a catastrophic injury or collapse) and net a compensatory draft pick that will recover some of the lost value in this deal.
While the Padres may now have their starting outfield in place, they're far from done with outfield-related trades. The Friars still possess a deep pool of outfielders that could be potentially moved. Carlos Quentin, owed $8MM, was previously said to be willing to waive his no-trade clause and may be even more keen on doing so now that it's clear at-bats for him in 2015 would be few and far between in San Diego.
The Padres also have Will Venable under contract through 2015 and Cameron Maybin and Seth Smith controlled through 2016. Venable is owed $4.25MM, while Maybin will earn $16MM over the next two seasons and Smith will take home $13MM.
Smith has significant trade value after hitting .266/.367/.440 last season. While he was assured that he wouldn't be traded when he signed the extension, that sentiment came from previous Padres management and clearly may not hold weight under the Preller regime. Venable is coming off a down season but has a history of productivity, particularly away from Petco Park, and his price tag would likely be appealing to rival clubs. Maybin's deal comes with negative trade value, though he could serve as an expensive fourth outfielder in San Diego, as he's still capable of playing a solid center field.
The 20-year-old Fried, selected seventh overall in the 2012 draft, ranked as a consensus Top 100 prospect heading into the season, but he required Tommy John surgery early in the year that limited him to just 10 2/3 frames. He will be sidelined for most of the 2015 campaign as he recovers. Prior to the season, however, Baseball America ranked Fried 53rd (full scouting report requires subscription) among all prospects and noted that he had the ceiling of a No. 2 starter with potential for three plus pitches and an extremely projectable 6'4″, 185-pound frame that added to his ceiling. MLB.com's most recent rankings had him third among San Diego farmhands and 68th in all of baseball.
Jace Peterson, 24, made his Major League debut this season, though he collected just 58 plate appearances and struggled to a .113/.161/.113 batting line. BA ranked him seventh among Padres prospects last offseason, noting that while he lacks a single plus tool, he has average tools across the board with great athleticism and instincts. BA praised his line-drive stroke and ability to handle left-on-left matchups, noting that he could be a table-setting shortstop if his ceiling is reached. Obviously, with Atlanta having Andrelton Simmons locked up for the foreseeable future, Peterson is more of a second-base candidate with the Braves, however.
The other Peterson in the deal, Dustin, could eventually see time as a third base option for Atlanta. The 2013 second-rounder is now 20 years old and struggled a bit as a 19-year-old against older competition in the Class-A Midwest League in 2014, hitting .233/.274/.361 with 10 homers. BA ranked him 22nd among Padres prospects last winter. The younger brother of Mariners top prospect D.J. Peterson, Dustin is regarded as a bat-first prospect who may have to shift from third to the right side of the infield or left field, per BA. His excellent bat speed and ability to use the whole field are among the traits that BA and MLB.com praise in their scouting reports. MLB.com ranked him 10th among Padres prospects recently.
Smith, 21, dropped off BA's Top 30 list last offseason but ranked 20th on MLB.com's current list of Padres prospects primarily due to his blazing speed. The outfielder possesses little power and has work to do on his routes, per their scouting report. He's a career .290/.383/.388 hitter in the minors and has stolen 169 bases in 265 career games — including 88 steals this past season.
For those that are particularly interested in the Braves' end of the return, Fangraphs' Kiley McDaniel wrote up scouting reports and posted video of each of the players acquired by Atlanta in this deal.
Yahoo's Jeff Passan first reported (via Twitter) that the Braves were wrapping up an Upton deal. MLB.com's Mark Bowman first listed the Padres as a possibility and then as a likely candidate (Twitter links). Ken Rosenthal of FOX Sports tweeted that Upton was going to the Padres. Jim Bowden of ESPN and MLB Network Radio reported that Fried and Jace Peterson were in the deal (Twitter links). Jon Heyman of CBS Sports tweeted that Smith and Dustin Peterson were in the trade with a low-level prospect going to San Diego.
Photo courtesy of USA Today Sports Images.