The White Sox have been among the most active teams in baseball this offseason, and at the Winter Meetings in San Diego today, general manager Rick Hahn discussed the now-official acquisition of Jeff Samardzija and minor league Michael Ynoa from the A's.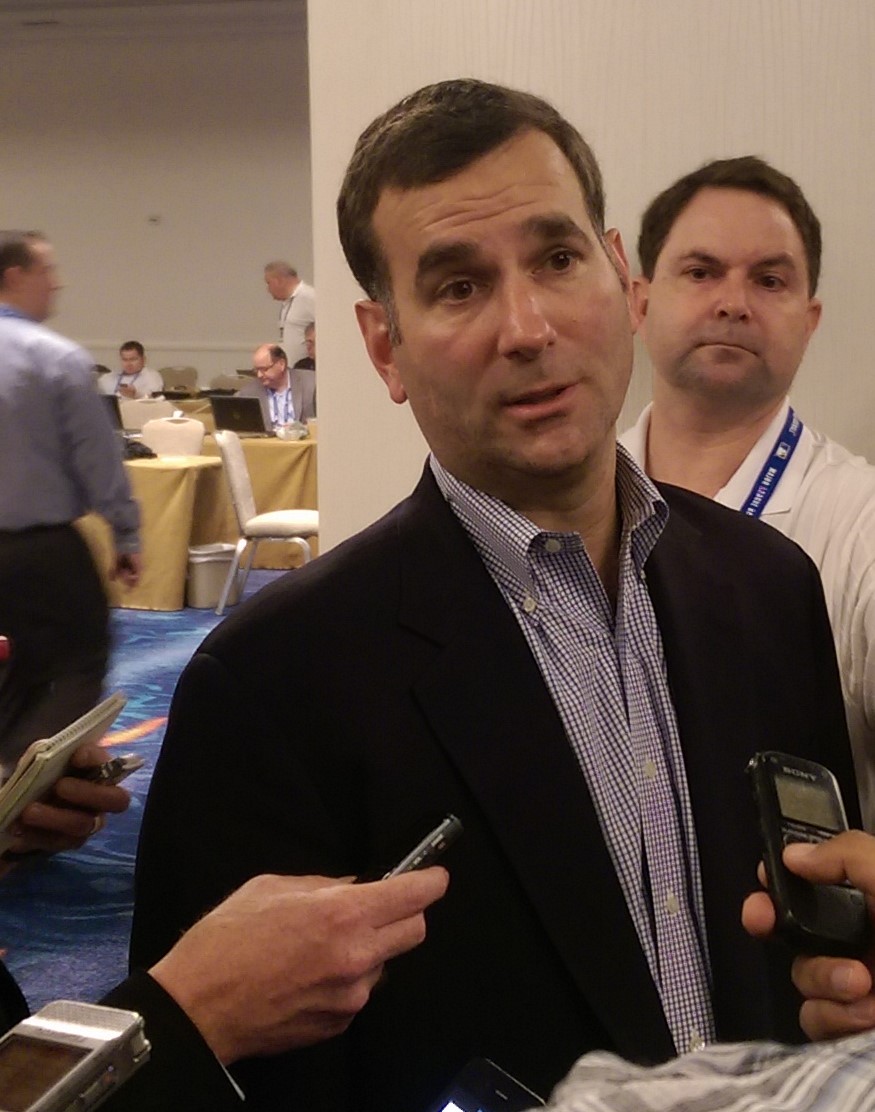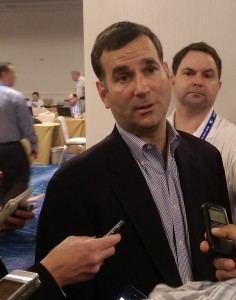 "This is the guy we wanted," Hahn stated when asked why the White Sox preferred to trade a package of four players — Marcus Semien, Chris Bassitt, Josh Phegley and Rangel Ravelo — to acquire a pitcher with one year of control as opposed to pursuing any of the multiple free agent starters on the market. Though the Sox are acquiring one year of Samardzija at a projected $9.5MM (per MLBTR contributor Matt Swartz), Hahn was quick to explain that the White Sox will "try to make this a long-term relationship" with an extension, though he recognized that may be easier said than done. "I think the calculus of the trade is that we're acquiring one year of Jeff Samardzija — obviously, the prospect Ynoa plays a role in that too — and the exclusive ability to talk to him for 10 months. Although we may want to extend him we can't count on that."
Hahn likened the deal to the 2004 Freddy Garcia trade — a midseason deal that netted the team a rental player who was eventually extended and contributed to Chicago's 2005 World Series victory. Conversations with the A's about Samardzija, Hahn said, dated back to October. The two sides also spoke about Samardzija at the GM Meetings in November before finally pushing the deal across the finish line in San Diego.
The offseason moves made by the White Sox thus far indicate a clear desire to win in 2015, and Hahn stated multiple times that more moves will be coming. "We know we're not done," Hahn said. However, he also acknowledged that the financial commitments they've made thus far have used up a large portion of the team's budget and that he may have to get "creative" to address the remainder of the team's offseason needs.
"There's a few areas on the position player side of things where we want to make sure we're as athletic as we can be," Hahn said when asked what those specific needs entail. "We want to make sure our lineup's balanced. Defensively, I think we haven't been quite as strong as we want to be."
While Hahn of course didn't mention any specific positions or name any players, one area that the White Sox could look to get more athletic and improve defensively would be in left field. Dayan Viciedo is coming off a .231/.281/.405 season and has long graded out as a poor defensive outfielder. The trade market features a large number of outfield bats ranging from a platoon option like Matt Joyce, David DeJesus or Daniel Nava to an impact corner bat like Justin Upton. Shane Victorino, should he stay healthy, would be a definitive defensive upgrade, though he's owed $13MM and coming off a season in which he played just 30 games.
Catcher seems to be another area of potential need, as Tyler Flowers' 36 percent strikeout rate and .355 BABIP suggest that his .241 average and .297 on-base percentage are likely to regress. The trade market currently features names like Yasmani Grandal and Evan Gattis. And, of course, with the trade of Semien, the team lost an option at second base (though they have internal options in Carlos Sanchez and Micah Johnson).
One widely speculated move that seems unlikely to come to fruition is a trade of the veteran Alexei Ramirez. Hahn told the group that he didn't think the likelihood of a Ramirez trade "was ever great," and of course moving Ramirez after the Sox' series of win-now moves would seem counterproductive.
Hahn and his staff have already signed lefty setup man Zach Duke (three years, $15MM), first baseman and now-DH Adam LaRoche (two years, $25M) and reportedly agreed to terms with David Robertson on a four-year, $46MM contract. Further additions in the outfield, behind the plate, in the bullpen or perhaps at the back of the rotation can continue to improve the club and give the Sox an even stronger shot to make a run at the AL Central.