MONDAY: Fangraphs' Kiley McDaniel tweets that Santana's contract contains just one option, which requires Santana to not only reach 200 innings in 2018 but also to reach 400 innings from 2017-18 and to pass a physical at the end of his 2018 season.
THURSDAY: The Twins have officially agreed to a four-year, $55MM deal with free agent starter Ervin Santana. The pact includes a $14MM club option ($1MM buyout) for a fifth year that will automatically vest if he throws 200 innings in 2018. He will earn $13.5MM annually over the guaranteed portion of the deal.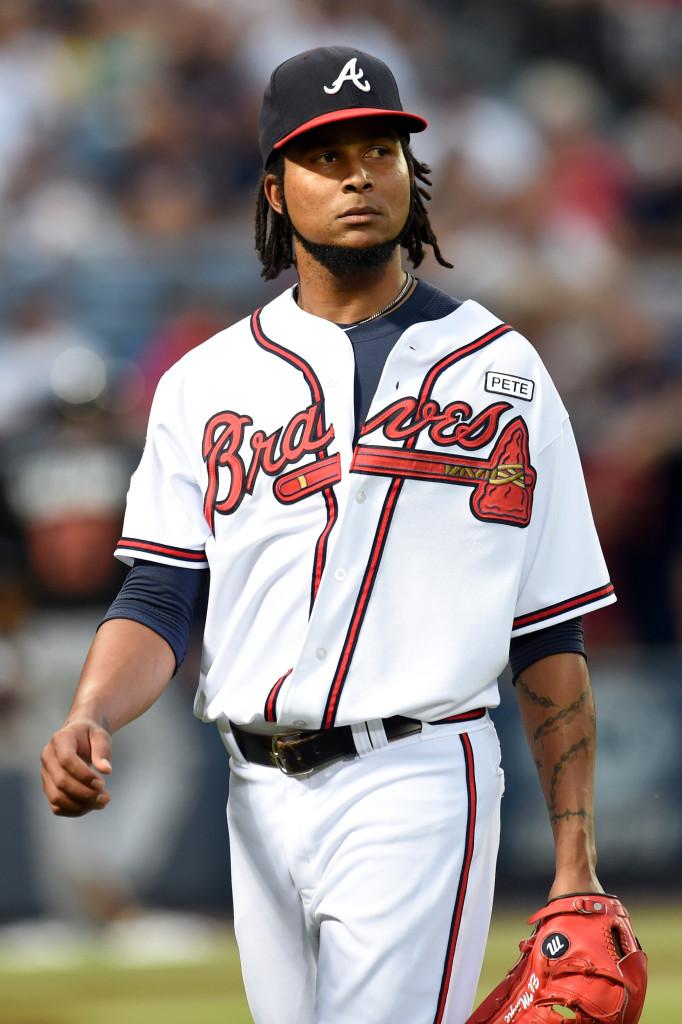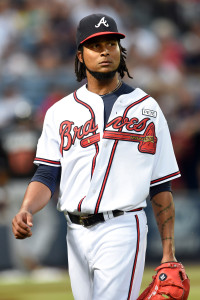 Santana, of course, settled for a one-year deal with the Braves last year at the value of the qualifying offer. By acting more quickly this time around, he was able to secure the multi-year pact he was looking for. Minnesota will need to give up a pick to add Santana, but will be able to hold onto its protected first-rounder.
He earned that payday by following up his excellent 2013 campaign with a solid effort last year. Santana threw 196 innings for Atlanta, posting a 3.95 ERA with 8.2 K/9 against 2.9 BB/9 and a 42.7% groundball rate. But there were signs that he was even better than his results, as FIP (3.39), xFIP (3.47), and SIERA (3.63) all liked his work.
Those numbers led MLBTR's Tim Dierkes to predict that the 31-year-old righty would land a four-year, $56MM deal, and that is very nearly exactly what happened. As Dierkes noted, the Twins pursued Santana last year and clearly liked his arm.
Santana joins a staff that already features several arms from last year's free agent market, including Ricky Nolasco and Phil Hughes. Minnesota will hope for an improvement from that group, which posted the league's second-worst cumulative ERA last year. Several young arms are expected to begin moving into the big league mix as well, with the team likely hoping its open market spending will join up with the rise of a much-heralded overall prospect group.
Also of note is the fact that the AL Central continues to be a division to watch. The White Sox have announced their intention to contend and the Indians are a rising team that just added Brandon Moss. And that's all before considering the big-spending Tigers and World Series runner-up Royals.
Jeff Passan of Yahoo Sports first reported that a deal was nearing (Twitter links). LaVelle A. Neall III of the Star Tribune (via Twitter) and Jon Heyman of CBSSports.com (Twitter link) reported that it was done. Ken Rosenthal of FOX Sports (via Twitter), Rhett Bollinger of MLB.com (likewise), Enrique Rojas of ESPNDeportes.com (via Spanish-language tweet), and Passan (via Twitter) all contributed aspects of the deal's workings. 
Photo courtesy of USA Today Sports Images.