The Rays have announced that they've traded Ben Zobrist and shortstop Yunel Escobar to the Athletics for catcher/DH John Jaso, shortstop prospect Daniel Robertson, and outfield prospect Boog Powell. The Rays also announced that they would receive cash considerations, which Ken Rosenthal of FOX Sports tweets is $1.5MM.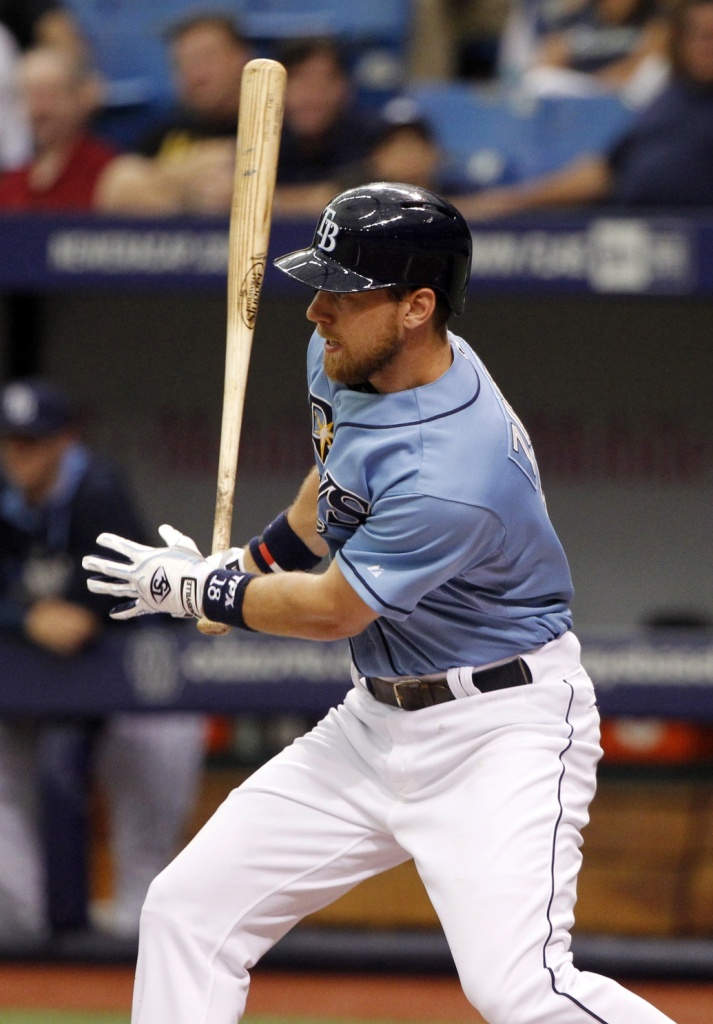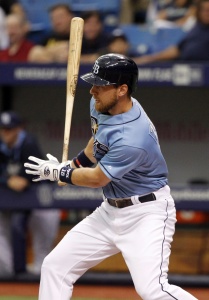 "It's an emotional and meaningful day as we bid farewell to Ben Zobrist and thank him for everything he's meant to the Rays organization," says Rays executive Matt Silverman. "Any description of his value, talent and character would understate how we feel about Ben, and we consider ourselves fortunate for all our great moments together."
The Athletics entered the offseason with needs at both middle infield positions. They addressed one of those when they acquired Marcus Semien from the White Sox in the Jeff Samardzija trade, though Semien isn't an established big-leaguer, and the versatile Zobrist can be moved around the field if Semien emerges. Or perhaps it's Semien who will move around — he played third base in the big leagues and left field in the minors in 2014, and Slusser suggests that Semien could now be used "like a young Zobrist." So acquiring Zobrist and Escobar certainly makes sense from a positional perspective.
The A's pulling off a blockbuster trade for Zobrist and Escobar is surprising, however, given the trajectory of their offseason. They signed DH Billy Butler early in the winter but have spent much of the rest of it trading veterans, not acquiring them, sending Samardzija to Chicago, Josh Donaldson to Toronto, Brandon Moss to Cleveland, and Derek Norris to San Diego. The A's also lost Jon Lester, Luke Gregerson and Jed Lowrie to free agency.
The Athletics aren't interested in complete rebuilds, however, and acquiring Zobrist and Escobar (who the Athletics claimed on revocable waivers last August) should help, at least for 2015, in making up for the talent they lost previously in the offseason. The 33-year-old Zobrist has been one of baseball's best players over the past several seasons, with four straight seasons of an fWAR of above 5.0. While his offense the past two years has been down from his 2008-2012 pace (slipping somewhat to .272/.354/.395 in 2014), his defensive talents and ability to play second base, shortstop and outfield make him tremendously valuable. He will be eligible for free agency after making $7.5MM in the last option season on the team-friendly extension he signed with Tampa in 2010. The Athletics can also extend Zobrist a qualifying offer after the season, potentially netting themselves a draft pick if he signs elsewhere.
Zobrist had also been connected to the Nationals and Giants this offseason. As MLBTR's Steve Adams pointed out in December, however, Zobrist would have made sense for any number of teams.
Escobar, 32, hit .258/.324/.340 in 529 plate appearances with the Rays in 2014. In the past, much of his value has come from his above-average glove, although UZR liked his defense considerably less in 2014 than it did in the past. He signed a two-year deal last April that carries him through 2016 at a total of $12MM, and he also has a $1MM buyout on a $7MM option for 2017.
From the Rays' perspective, a trade of Zobrist or Escobar seemed likely after the team reached agreement on a one-year deal with Asdrubal Cabrera. Cabrera will make $7.5MM in 2015, exactly the same as Zobrist, so trading him doesn't seem to be primarily about shedding salary, but about getting something for a top player who's eligible for free agency before the next time the Rays are likely to contend. The Rays could now use a combination of Cabrera, Nick Franklin and Logan Forsythe in the middle infield.
The Rays' haul is considerable, as one would expect given Zobrist's considerable talents. Jaso, 31, appeared in 54 games at catcher and 32 at DH last season, hitting .264/.337/.430. Given his solid hitting from the left side, Jaso is valuable at either position. He tells John Hickey of the Bay Area News Group (on Twitter) that the Rays have told him they want him to mostly DH while occasionally filling in at catcher. That would leave Rene Rivera as the Rays' primary backstop.
Jaso was a semi-regular player for the Rays in 2010 and 2011 before they traded him to Seattle. He's projected to make $3.3MM in 2015, his last season before he's eligible for free agency. Jaso missed the end of the season last year with concussion issues but is expected to be healthy heading into the 2015 season.
The real jewel here, though, is Robertson, who MLB.com and Baseball America rank as the Athletics' top prospect MLB.com also ranks him the No. 85 prospect in baseball overall. The 20-year-old also, obviously, would have qualified as Oakland's top young shortstop after the A's traded Addison Russell last year. Robertson, who the A's drafted in the first round in 2012, hit .310/.402/.471 in 642 plate appearances with Class A+ Stockton in 2014, winning praise for his line-drive stroke on offense and his sure-handedness on defense. The loss of Robertson is another hit to the Athletics' farm system that lost plenty of talent in the Samardzija deal with the Cubs last summer, although the addition of Franklin Barreto in the Donaldson trade should help with the middle infield depth they're losing.
Fellow 2012 draftee Powell, meanwhile, ranks No. 11 on MLB.com's list. Powell (who isn't related to the fellow lefty-hitting outfielder and former Orioles great of the same name) hit a terrific .343/.451/.435 in 381 plate appearances with Class A Beloit and with Stockton in 2014. He was, however, suspended for 50 games in July for testing positive for an amphetamine. He doesn't have an outstanding arm, but has good speed (though he hasn't translated that speed into good basestealing ability yet) and could stick in center field.
Susan Slusser of the San Francisco Chronicle was the first to report that a deal sending Zobrist and Escobar to Oakland was imminent. Joel Sherman of the New York Post was the first to tweet that the Rays would get Jaso and two prospects in the deal. Ken Rosenthal of FOX Sports tweeted that Robertson was involved in the deal, while ESPN's Keith Law tweeted that Powell was in the trade.
Photo courtesy of USA Today Sports Images.