The trade of Ben Zobrist and Yunel Escobar to the Athletics for John Jaso, shortstop prospect Daniel Robertson and outfield prospect Boog Powell on Saturday was a franchise-changing one for the Rays, who parted with a longtime star. Zobrist joined the team in 2006 when it had never had a winning season and was still called the Devil Rays, and he was a key to the team's turnaround, helping lead the organization to its first winning season in 2008.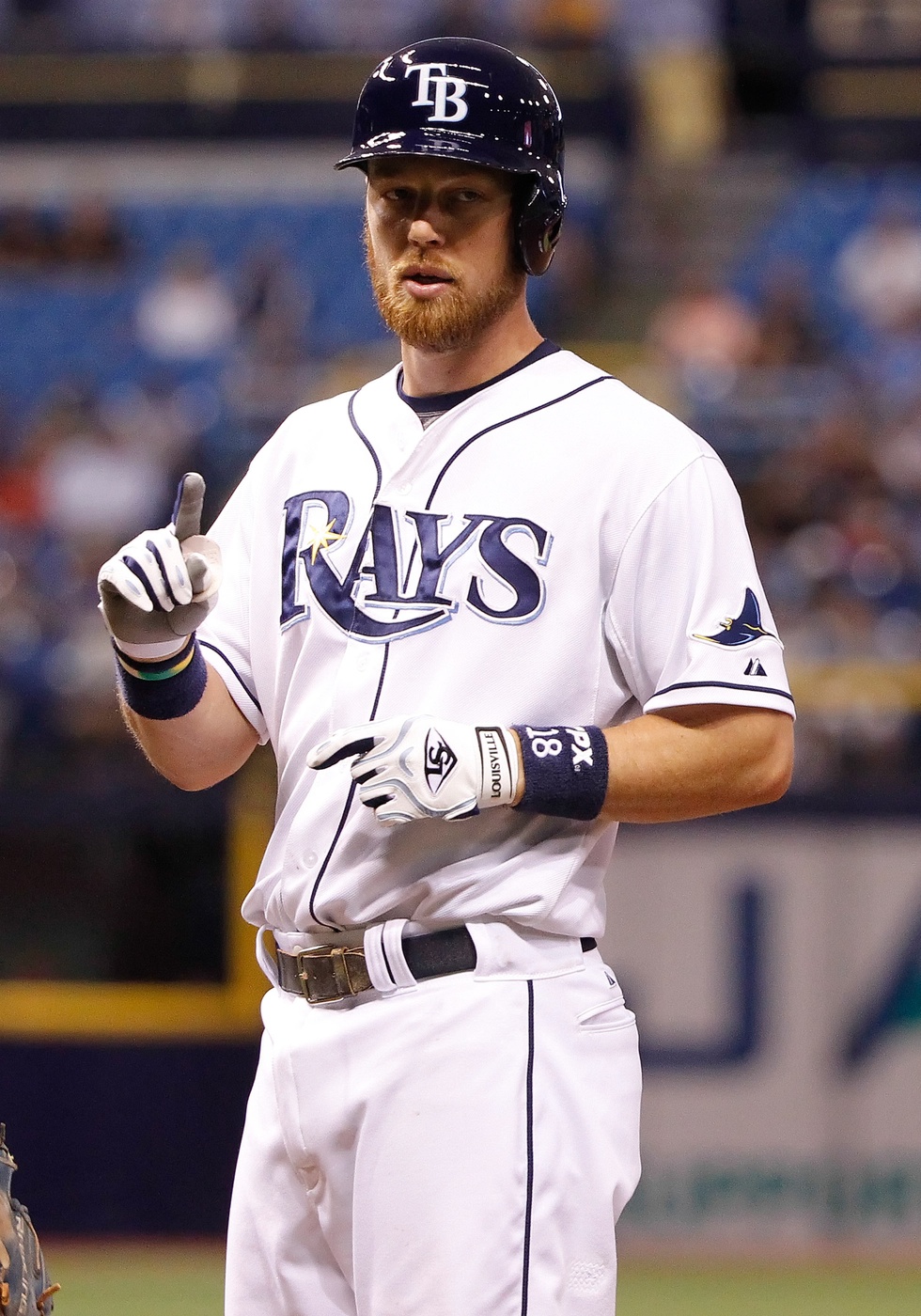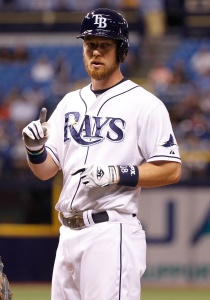 Rays president of baseball operations Matt Silverman told the media Saturday afternoon that the decision to trade Zobrist, who would have been eligible for free agency after the season, was a painful one.
"This has been a difficult transaction for all of us to stomach," Silverman said. "There are a lot of heavy hearts in the organization today. Ben has been a central figure in the transformation of the organization."
Unsurprisingly, Silverman said that a team in the Rays' position sometimes has to trade veterans for young talent.
"These trades are difficult, but they're a necessary part of how we operate. In an ideal world, we don't make these kinds of trades, but we don't have the luxury to do that," he said.
While not all trades of older players for younger ones work out, such trades have often proven helpful to the Rays in the past.
"We acquired Ben Zobrist in a trade kind of like this," said Silverman, referring to the deal in which they sent former star Aubrey Huff to the Astros in 2006.
The Rays parted with another starting infielder in Escobar in today's deal as well. They knew heading into trade discussions that the Athletics liked Escobar, because the A's had claimed him from the Rays on revocable waivers last year.
"When we talk to teams, oftentimes interest is expressed years before transactions actually come to a head," said Silverman, adding that the A's were one of a number of teams with interest in Escobar. "Oakland had interest in Yunel for awhile, and it helps set the tone for conversations."
Now, with Zobrist and Escobar gone, the Rays will need to reshape their middle infield. The key will be Asdrubal Cabrera, whose signing the Rays officially announced today. Silverman said that Cabrera would get regular playing time either at shortstop or second base.
Beyond that, he noted, "we have an open mind heading into the spring" regarding the middle infield. Silverman added that Nick Franklin, who the Rays acquired in the David Price deal last summer and who can also play both shortstop and second base, could now get more playing time as well.
"There are a number of players in our organization who probably see a better opportunity for them," Silverman said, though he also suggested that the Rays could continue to look for outside middle infield help.
Meanwhile, the Rays did get one big-leaguer as part of their return in the trade. Getting a good left-handed hitter in John Jaso was a key to the deal, Silverman said.
"He's the kind of offensive player that our lineup has been missing against right-handed pitching," said Silverman.
The position Jaso has played the most is catcher, but Silverman suggested that Jaso's hitting was more important to them than his ability to catch. Jaso missed the end of the 2014 season with concussion issues. Silverman said he expects Jaso to be healthy heading into the season, but added that it's important that the Rays put Jaso "in the best position to succeed," seemingly suggesting that the team could limit his catching if playing the position proved to be a health risk. The team could use Jaso at first base or outfield in addition to occasional catching if he proves he can perform at those positions.
"We want to make sure we get as much out of that bat as possible," said Silverman.
Nonetheless, it's Robertson, the Athletics' former No. 1 prospect, who most interests the Rays.
"Robertson is the lead piece in this transaction," Silverman said. "It takes a large trade like this for us to be able to acquire someone of his talents."
Powell isn't on Robertson's level as a prospect, but he wasn't a throw-in, either.
"He's a speedy outfielder with an interesting bat profile, and one that we hope can develop a little bit more power. It's a profile that is uncommon, but one that can often find success at the Major League level," said Silverman. "He's not going to overwhelm you in the stat box, but his value shows up in many different ways."
Neither Robertson nor Powell has even played at Double-A yet, so neither of them are likely to help the Rays next year. Silverman says, though, that he expects the Rays' offense to improve upon its AL-worst 612 runs scored next season, despite the departures of Zobrist, Escobar, Wil Myers and Matt Joyce.
"A lot of that is based on our expectation that the players who are returning will perform better offensively than they did last year," he said.
"If our players play to our expectation, and we get the contributions we expect from the players we've added, this should be a better offensive team. … This team should be competitive. It should be compelling. The talent level is certainly there. It just looks different than it has in years past."
Photo courtesy of USA Today Sports Images.