8:23pm: Pirates GM Neal Huntington tells reporters, including Bill Brink of the Pittsburgh Post-Gazette (Twitter link), that the player to be named later will be "similar" to Tarpley. It seems worth noting, then, that Dan Connolly of the Baltimore Sun reported earlier tonight that fellow Class-A left-hander Steven Brault was a possible name that could exchange hands.
7:32pm: It's been a quiet offseason for the Orioles in terms of outfield additions, but the team announced today that it has struck a deal to acquire Travis Snider from the Pirates in exchange for Class-A left-hander Stephen Tarpley and a player to be named later.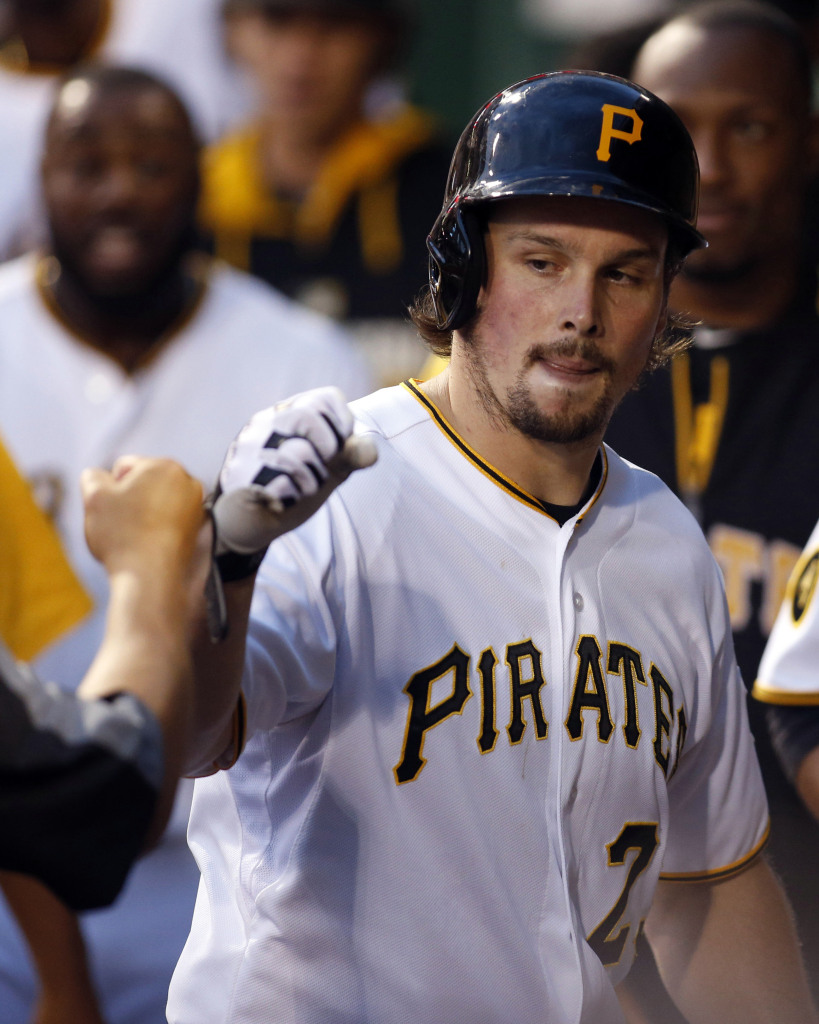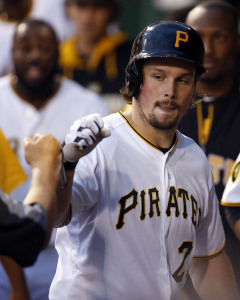 Snider, who turns 27 next week, represents the first outfield addition to an Orioles club that has already lost both Nick Markakis and Nelson Cruz this offseason (though the team did also re-sign Delmon Young). Where he fits into the overall picture for the Orioles is a bit less clear, as the team already has a pair of left-handed hitting corner outfielders in Alejandro De Aza and David Lough. However, Lough doesn't have the same offensive ceiling as Snider and may be considered more of a fourth outfield option for the Orioles follwing this trade.
Snider, formerly a Top 10 prospect in all of baseball per both Baseball America and Baseball Prospectus, has not lived up to that billing nor his lofty draft status (14th overall in 2006), but he enjoyed a strong season at the plate in 2014 with Pittsburgh. After a slow start, Snider recovered to slash .264/.338/.438 with 13 homers in 359 plate appearances. Specifically, Snider was excellent after the All-Star break, hitting .288/.356/.524 in 188 plate appearances.
The Pirates and Snider have already agreed to a $2.1MM salary for 2015, thereby avoiding arbitration. Snider will be arb-eligible again next winter for the final time before hitting the free agent market in the 2016-17 offseason.
As for the Orioles, they'll acquire a 21-year-old former third-round pick (98th overall in 2013) in the form of Tarpley. The Arizona native spent 2014 with short-season Class-A Aberdeen, working to a 3.68 ERA with 8.2 K/9 and 3.3 BB/9 in 66 innings of work (12 starts, one relief appearance). Tarpley recently ranked 14th on MLB.com's list of Top 20 Orioles prospects and last winter ranked 21st on Baseball America's list of Top 30 Orioles prospects. BA noted that Tarpley has the stuff to start, with a 90-92 mph fastball that touches 96 at times in addition to a curveball and changeup. He previously had a slider in his arsenal as well, though the Orioles opted to scrap that pitch so he could focus on his change, per BA. MLB.com praised him as an arm with upside, touting not only solid curveball and a changeup that shows potential, but also his pitchability and size.
Even more recently, Fangraphs' Kiley McDaniel ranked Tarpley ninth among Orioles' prospects, noting that one scout labeled his curveball as a 70 (on the 20-80 scale), but Tarpley is inconsistent due to both inconsistent mechanics and some maturity/makeup issues, though he looks to be coming around on that front.
Beyond that, however, are the implications for the Pirates' 2015 roster. With Snider out of the picture, a path is likely cleared for top prospect Gregory Polanco to receive everyday at-bats in right field. Polanco got off to a blistering start in 2014 but quickly cooled and eventually lost time to Snider in the second half. The Pirates will surely hope that Polanco's 2015 batting line will more closely resemble his .328/.390/.504 batting line from Triple-A than his .235/.307/.343 Major League triple-slash.
Dan Connolly of the Baltimore Sun first reported that the two sides were nearing a deal. Jeff Passan of Yahoo Sports then reported that an agreement had been reached, and Tarpley was headed to Pittsburgh (Twitter link). Connolly added (on Twitter) that a PTBNL would be in the deal as well.
Photo courtesy of USA Today Sports Images.