7:39pm: Saltalamacchia can opt out of his contract if he isn't on Arizona's Major League roster by June 1, SB Nation's Chris Cotillo tweets.  The opt-out clause likely won't be an issue, however, as the catcher is expected to join the D'Backs well before the end of the month.
2:22pm: The Diamondbacks took some strides to address their early catching woes on Thursday when they announced that they've signed Jarrod Saltalamacchia to a Minor League contract following the veteran catcher's release from the Marlins (Twitter link). Saltalamacchia is a client of agent Jim Munsey, who took some time to sit down with MLBTR Podcast host Jeff Todd to discuss his client's release from the Marlins (in addition to several other issues).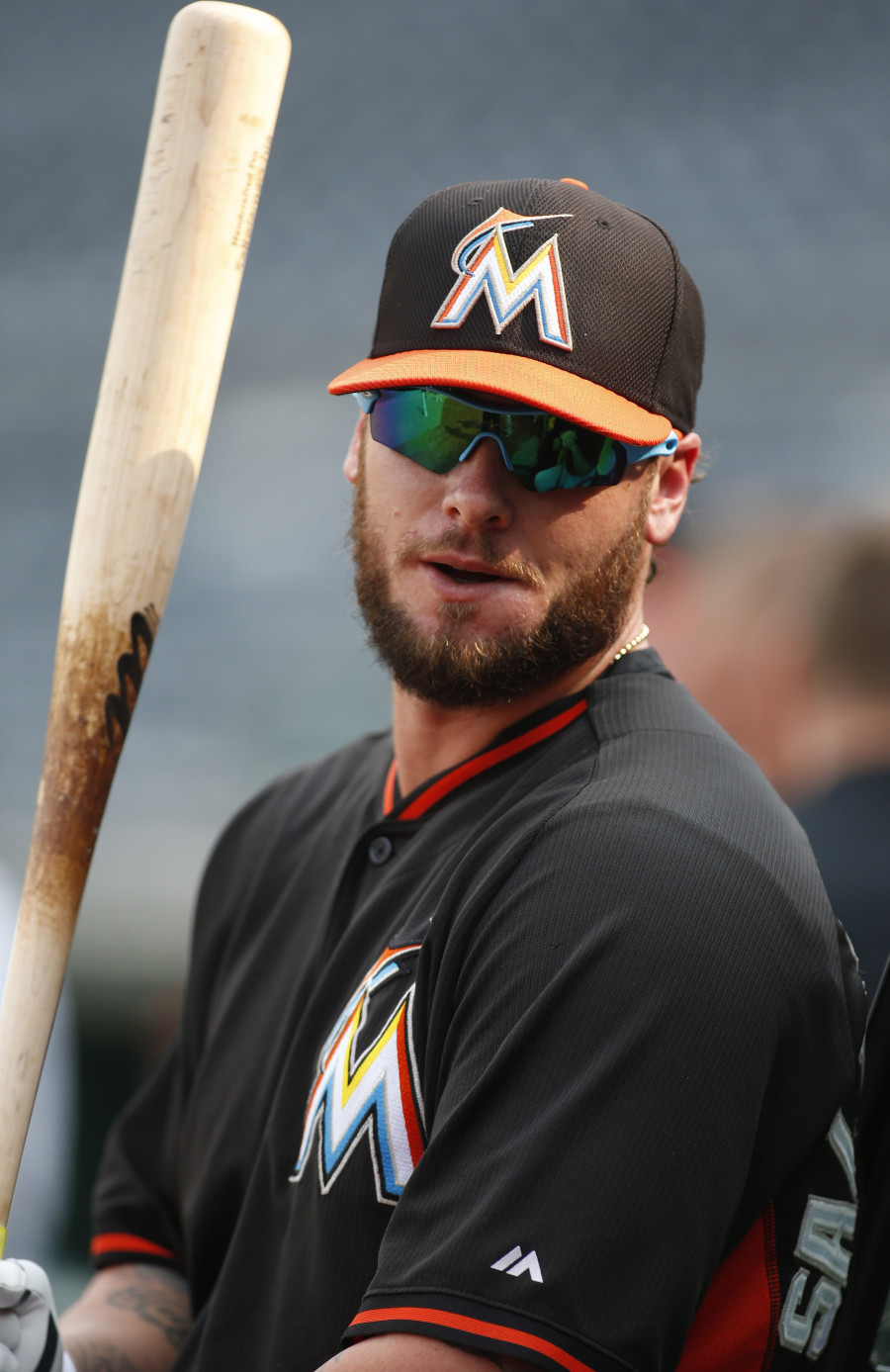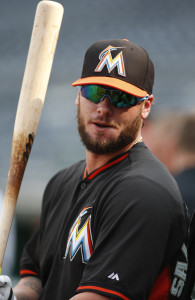 The 30-year-old Saltalamacchia inked a three-year, $21MM pact with the Marlins in the 2013-14 offseason, but the south Florida native's homecoming didn't go as planned. Saltalamacchia batted just .220/.320/.362 with the Marlins last season, and he found himself released this year after a 2-for-29 start to the season. The move came as somewhat of a surprise, given the fact that Saltalamacchia had roughly $14.16MM remaining on his contract at the time he was designated for assignment. The Marlins attempted to trade Saltalamacchia, according to several reports, and it was at least somewhat of another surprise that they weren't able to find a team willing to pay $1-2MM of the remaining commitment to ensure that they were able to sign him.
As it stands, the D-Backs will reap the benefits, as Miami is on the hook for the entirety of Saltalamacchia's salary, minus the pro-rated portion of the league minimum that the D-Backs will pay him for any time spent on the active roster.
Arizona's catching situation has been dismal in 2015, with Tuffy Gosewisch and Jordan Pacheco combining to bat .219/.276/.250 — much of which has been fueled by an unsustainable .400 BABIP for Pacheco (as MLBTR's Jeff Todd noted last night). The move from the spacious Marlins Park to Arizona's Chase Field should prove to be quite advantageous for Saltalamacchia, who has 15-25 homer pop in the past and boasts an above-average .175 isolated power mark (slugging minus batting average). Saltalamacchia has long been a better hitter against right-handed pitching than left-handed pitching, as evidenced by a career .775 OPS versus righties and a .596 mark versus lefties. That could allow the D-Backs to effectively platoon Saltalamacchia and Gosewisch, and while Gosewisch doesn't offer much offense against lefties, he's considered a stronger defender, so a platoon would minimize some of Saltalamacchia's defensive deficiencies, to an extent.
Saltalamacchia at one point, from 2011-12, graded as an excellent pitch-framer, but his marks in that regard of deteriorated, as he was below-average in 2013 and graded out as one of the worst in the league in 2014. He's also thrown out just 22 percent of attempted base-stealers in his career, although in 2011 he was decisively above average in that regard as well, catching 31 percent of those who attempted to run against him.
In the end, the move is a no-risk endeavor for the D-Backs, who will hope that Saltalamacchia can help bridge the gap to prospect Peter O'Brien, whom the organization still hopes can handle catching in the Majors. O'Brien has been moved to the outfield in the early stages of the season after developing a concerning issue with throwing the ball back to the mound at the end of Spring Training, and scouts from other organizations have long questioned whether or not the powerful prospect will be an adequate defender behind the plate.
Saltalamacchia will head to Triple-A to get some at-bats before joining the big league club, tweets Jack Magruder of FOX Sports Arizona. Between paternity leave and his DFA period, Saltalamacchia hasn't appeared in a game since April 23.
The Arizona Republic's Nick Piecoro was the first to report that the D-Backs were expected to sign Saltalmacchia. MLB.com's Steve Gilbert reported that the two sides had agreed to a Minor League deal.
Photo courtesy of USA Today Sports Images.