2:10pm: St. Louis will receive $3MM in the trade, Joel Sherman of the New York Post tweets. But $2MM of that is contingent upon the Cardinals declining Broxton's 2016 option, meaning that Milwaukee will effectively be picking up $1MM of Boxton's remaining 2015 tab.
11:13am: The Cardinals have officially acquired reliever Jonathan Broxton from the Brewers, as Jerry Crasnick of ESPN.com first reported on Twitter. Outfielder Malik Collymore is going to Milwaukee in the deal, and there will be an unknown amount of cash headed with Broxton to St. Louis (via Adam McCalvy of MLB.com, on Twitter).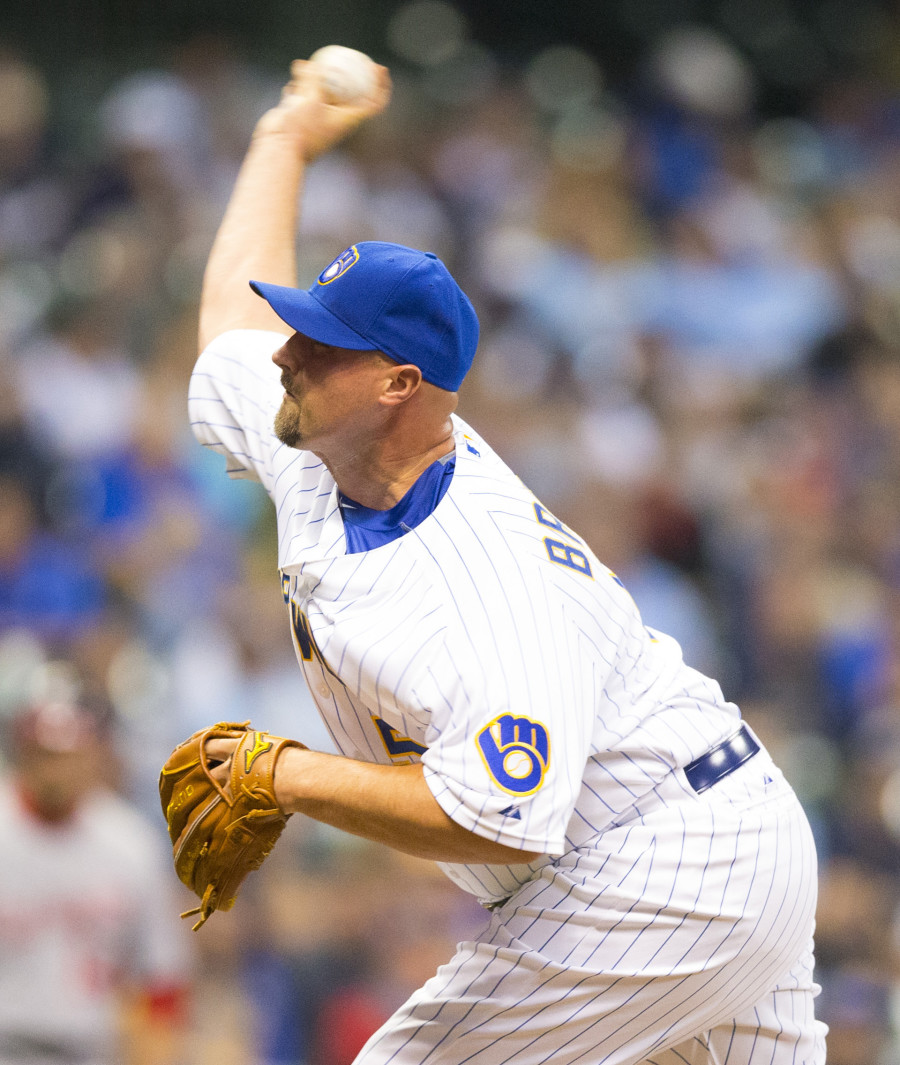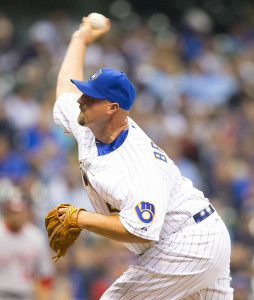 Broxton represents yet another turnaround reliever candidate acquired by St. Louis in recent years, including Steve Cishek just days ago. The Cardinals had been rumored at times to be seeking starting pitching depth, but ESPN.com's Jerry Crasnick notes on Twitter that the team may have elected instead to deepen its pen. That should not only provide additional options as the club waits for the return of Jordan Walden, but will also reduce the burden on its rotation.
The 31-year-old owns an unappealing 5.89 ERA on the year, but his fastball is still averaging better than 94 mph and his peripherals are more encouraging. Broxton has compiled 9.1 K/9 against 2.5 BB/9 and a 49.5% groundball rate. SIERA grades his contribution at a promising 2.89 ERA estimation.
Broxton is playing in his eleventh big league season, and he's racked up 576 innings of 3.25 ERA pitching along the way. He no longer posts quite the gaudy strikeout tallies of his youth, and has had some rough seasons along the way, but all said it's an impressive overall body of work.
Of course, another significant issue with the veteran is his contract. Broxton is owed $9MM this year as well as a $1MM buyout on his $9MM option for 2016. It remains unknown how the financials will shake out, but St. Louis will likely receive some money along with the right-hander.
For the Brewers, moving salary was undoubtedly the primary motivation in striking the deal. The club has now shipped out a variety of veteran players, adding prospects and saving money along the way. It still has several possible trade pieces in its holster, including first baseman/DH Adam Lind and closer Francisco Rodriguez.
In Collymore, Milwaukee adds a 20-year-old outfielder who has played exclusively in the low minors over three years in the St. Louis organization. He's only compiled 347 total plate appearances in that span, putting up a .286/.360/.429 slash, though he has not hit well in limited time in the Appalachian League this season. His stronger output in Rookie ball last season did earn him the 27th ranking on Baseball America's pre-season Cardinals prospect list. BA says that he has some upside and raw power, but he has yet to show much in-game pop (at least in terms of home run tallies) and is still somewhat without a home on the defensive side of the equation.
Photo courtesy of USA Today Sports Images.