Dodgers starter Brett Anderson appears set to enter the 2015-16 offseason as one of the winter's most unusual free agents. Injuries have limited him to 622 2/3 career big-league innings. 2015 has been his first full season in the big leagues since his rookie year in 2009. He is, in the grand scheme of things, still unproven. And yet he'll still be highly sought after.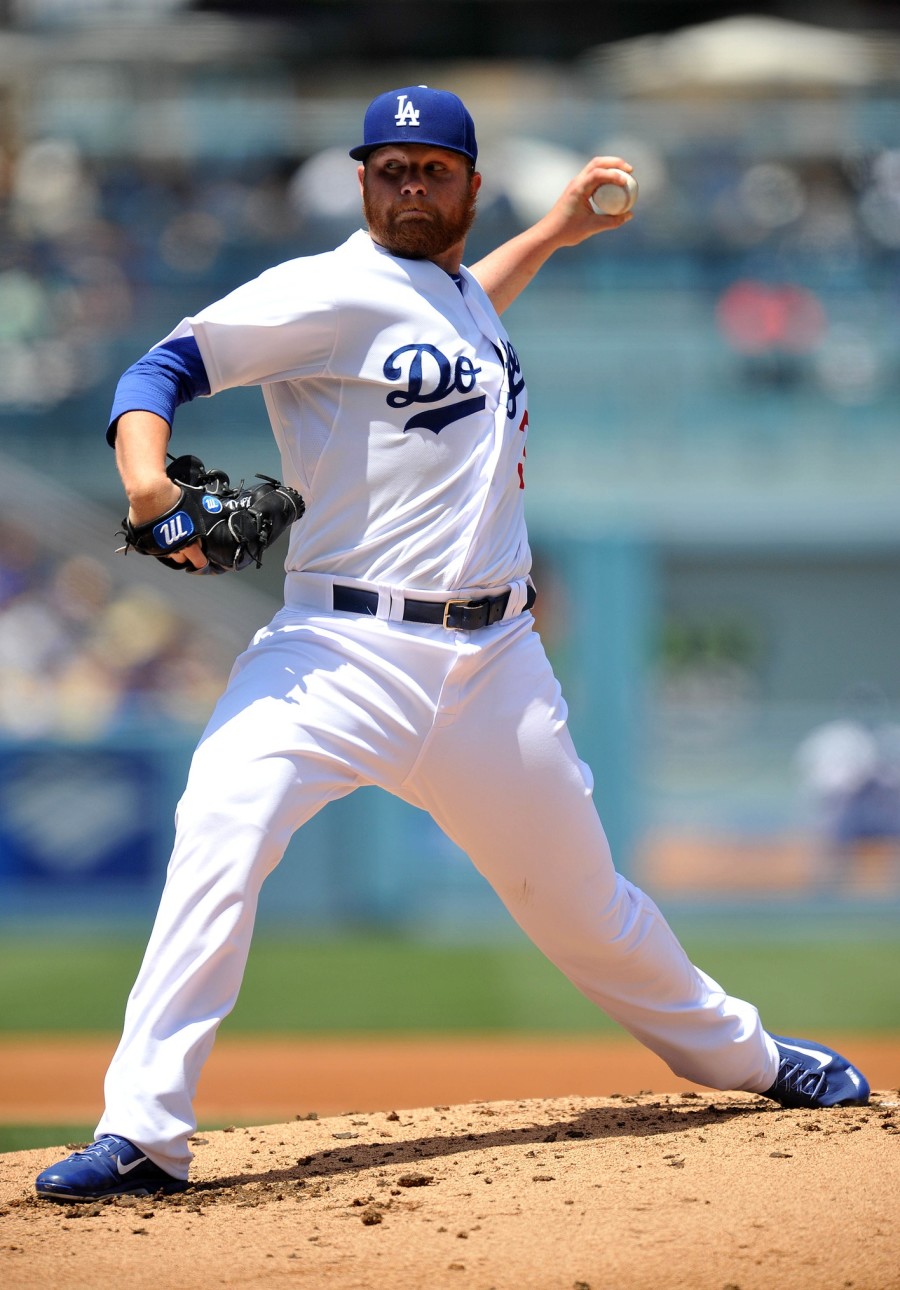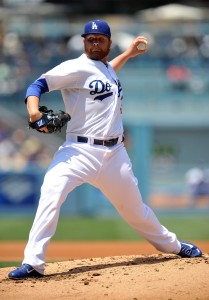 First, the injury record: Since 2011, Anderson has missed significant time with elbow issues resulting in Tommy John surgery; an oblique strain; a stress fracture in his foot; a broken finger; and a herniated disc in his lower back. Many of those injuries haven't been arm problems, at least, and it's possible Anderson has partially been the victim of flukes, but that long list is still a scary one.
Despite Anderson's history, the Dodgers signed him to a one-year, $10MM contract before the season. When signing players with track records as sketchy as Anderson's, teams frequently secure an option of some kind as a way of guarding against future injury. Anderson's contract contained relatively little hedging, however, other than a series of $300K-$400K bonuses for innings pitched (many of which Anderson looks likely to achieve). Also, Anderson's $10MM guarantee looked like a lot for a pitcher who hadn't thrown even 100 innings in a season since 2010.
Anderson has, nonetheless, proven to be a bargain for the Dodgers. Thus far, he has a 3.43 ERA, 6.1 K/9 and 2.5 BB/9. He's also pitched 128 2/3 innings. If someone had told you before the season that the Dodgers would have an injury-riddled rotation, you probably would have assumed Anderson would be one of the culprits, but he hasn't missed a start all season (although he left one July outing early with a minor Achilles injury).
Even better, Anderson has posted an exceptional 65.8 percent ground ball rate, a ridiculously high number that makes him very likely to have at least modest success as long as he's healthy and has a competent infield defense behind him. Anderson's ground ball rate is the best among qualified MLB starters, with Dallas Keuchel, Tyson Ross, Gio Gonzalez and Felix Hernandez following him in the top five. That's strong company, even if Anderson doesn't strike out as many batters as those other four do.
So how might Anderson fare in the market next winter? He will, of course, be on a lower tier than big-name starting pitchers like David Price, Johnny Cueto, Jordan Zimmermann, Scott Kazmir and Zack Greinke (assuming Greinke opts out of his current contract). There will also be a strong secondary starting pitching market, with Jeff Samardzija, Mike Leake, Hisashi Iwakuma, Mat Latos, Yovani Gallardo and others potentially available.
Still, if Anderson can stay healthy, he will be highly valued. Teams have lately proven willing to gamble on talented starting pitchers, even when they have obvious question marks. For example, Anderson's current teammate Brandon McCarthy, another ground-ball-prone starter, got a four-year, $48MM deal last offseason after a brilliant 2014 stretch run with the Yankees. McCarthy had previously suffered through periods of inconsistency and injury.
Of course, McCarthy had Tommy John surgery in April, although that injury mostly appeared unrelated to his previous troubles. A more positive recent precedent, though, might be that of the Pirates' Francisco Liriano, who earned a three-year, $39MM deal after strong 2013 and 2014 campaigns in Pittsburgh, even though he had posted ERAs above 5.00 in the two years before that and had pitched more than 163 innings in a season only once in his career. Liriano is in the midst of a third straight strong season with the Bucs.
Every case is different, of course, and Anderson might not quite have the upside McCarthy or Liriano appeared to, since he doesn't have the strikeout rate those pitchers had. Anderson also (perhaps sensibly, given his history) hasn't worked particularly deep into games this year, averaging just 5.8 innings per start.
Health permitting, though, Anderson's ground ball rate gives him a reasonably high floor (no pun intended), and his age (he won't be 28 until February) will also work in his favor. Other than Trevor Cahill, there aren't currently any significant 2016 starting pitching free agents younger than Anderson, and only Latos and Leake even come all that close.
Anderson looks like a strong candidate for a qualifying offer, which might affect his market somewhat — the Dodgers gave Anderson a significant percentage of the value of a qualifying offer when they signed him for 2015, so extending one after what's been a strong and healthy season looks like a no-brainer. Every player (including starting pitchers like Liriano and Ervin Santana) who rejected a qualifying offer last year got a multiyear deal, however, so it seems likely that Anderson will also be able to land one.
Photo courtesy of USA Today Sports Images.