The Red Sox announced this afternoon that former Braves GM Frank Wren has been hired as the team's senior vice president of baseball operations. Wren, 57, worked with president of baseball operations Dave Dombrowski previously in the Marlins and Expos organizations. He will add to the team's new-look front office, which also features newly appointed general manager Mike Hazen, who was promoted yesterday after previously serving as the team's assistant GM. Boston also announced that assistant director of player personnel Jared Banner has been promoted to director of player personnel.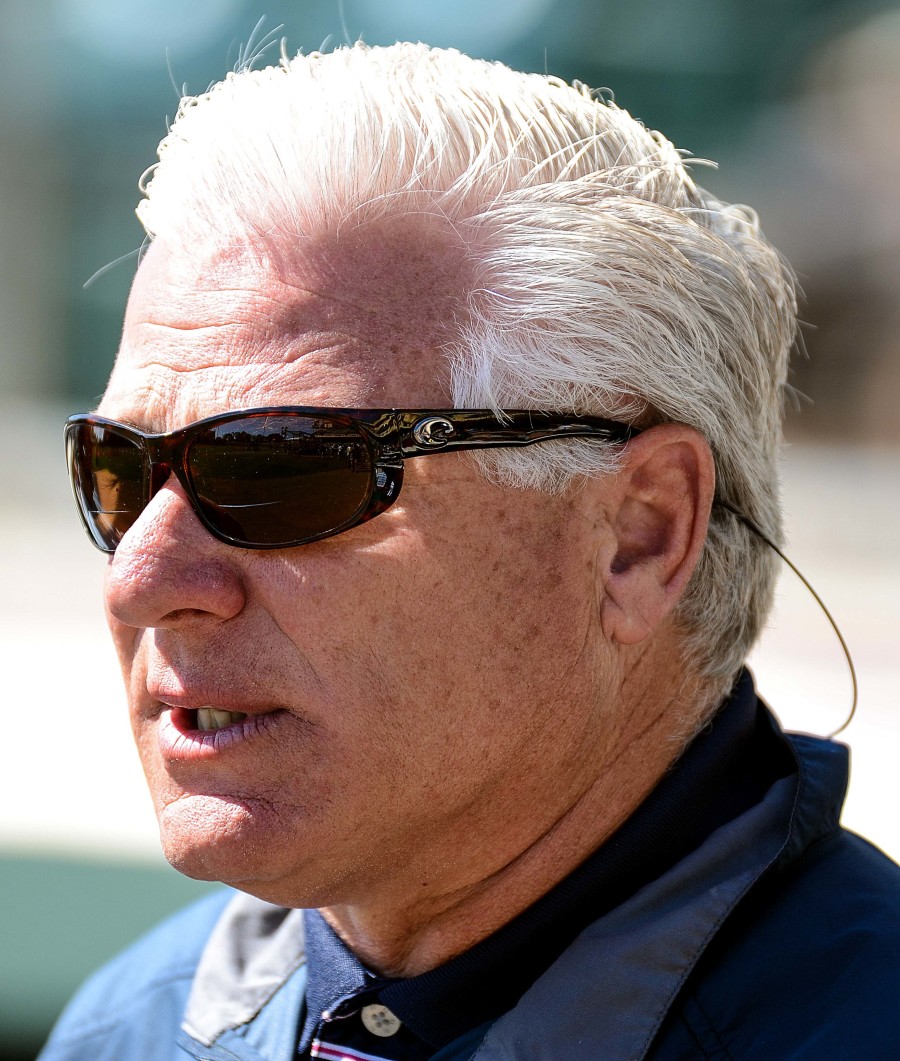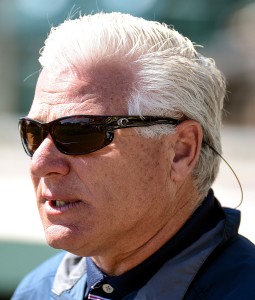 Wren was rumored to be a candidate to step in as the new Red Sox general manager immediately upon Dombrowski's hiring, although Jon Heyman of CBS Sports reported last week that he may ultimately sign on with a title other than GM. That appears to be the case, though based on Wren's title, one can imagine him playing a significant role in baseball operations decision-making.
Per the press release announcing the move, Wren"will serve as a talent evaluator and will assist Dombrowski in all aspects of baseball operations." Based on that description, Wren will report directly to Dombrowski, though he'll still be underneath Hazen in terms of organizational hierarchy. As Brian MacPherson of the Providence Journal tweets, it seems that Wren will be an aide but, unlike Hazen, won't handle negotiations with agents or other teams.
The final years of Wren's tenure as Braves general manager was marred by organizational missteps, as Atlanta made questionable free agent signings and extensions alike. Most notably, the signing of Melvin Upton Jr. and extensions for both Dan Uggla and Chris Johnson went south quickly. That's not to say that none of the moves made with Wren in the GM chair panned out, of course; the acquisition of Justin Upton still looks to have been a win for the Braves, even if Upton has since been traded. Similarly, the Braves gave up little in the way of impact talent to acquire Michael Bourn and were rewarded with a season and a half of excellent play as well as draft compensation upon Bourn's departure. (Here's a full list of Wren's transactions while serving as a GM, courtesy of the MLBTR Transaction Tracker.)
Nevertheless, the late missteps in Wren's tenure outweighed the successes in the eyes of ownership, who replaced him with fellow veteran baseball ops exec John Hart. His new role with the Red Sox will be more limited, it seems, as he'll serve primarily as a talent evaluator and will be based in Atlanta as opposed to in Boston, according to Peter Abraham of the Boston Globe and Sean McAdam of Comcast Sportsnet New England (Twitter links).
Photo courtesy of USA Today Sports Images.