6:11pm: Andrew Baggarly of the San Jose Mercury News reports the breakdown of Crawford's contract (via Twitter). He'll receive a $1.2MM signing bonus $5.8MM in 2016 and $8MM in 2017 before earning $15MM per season from 2018 through 2021 — his would-be free-agent years.
4:56pm: The Giants announced that they've signed shortstop Brandon Crawford to a six-year contract extension. The new deal will buy out Crawford's final two arbitration seasons and four free-agent years, keeping him in San Francisco through 2021 — his age-34 season. Ken Rosenthal of FOX Sports reports that the Wasserman Media Group client will receive $75MM and a full no-trade clause in the deal.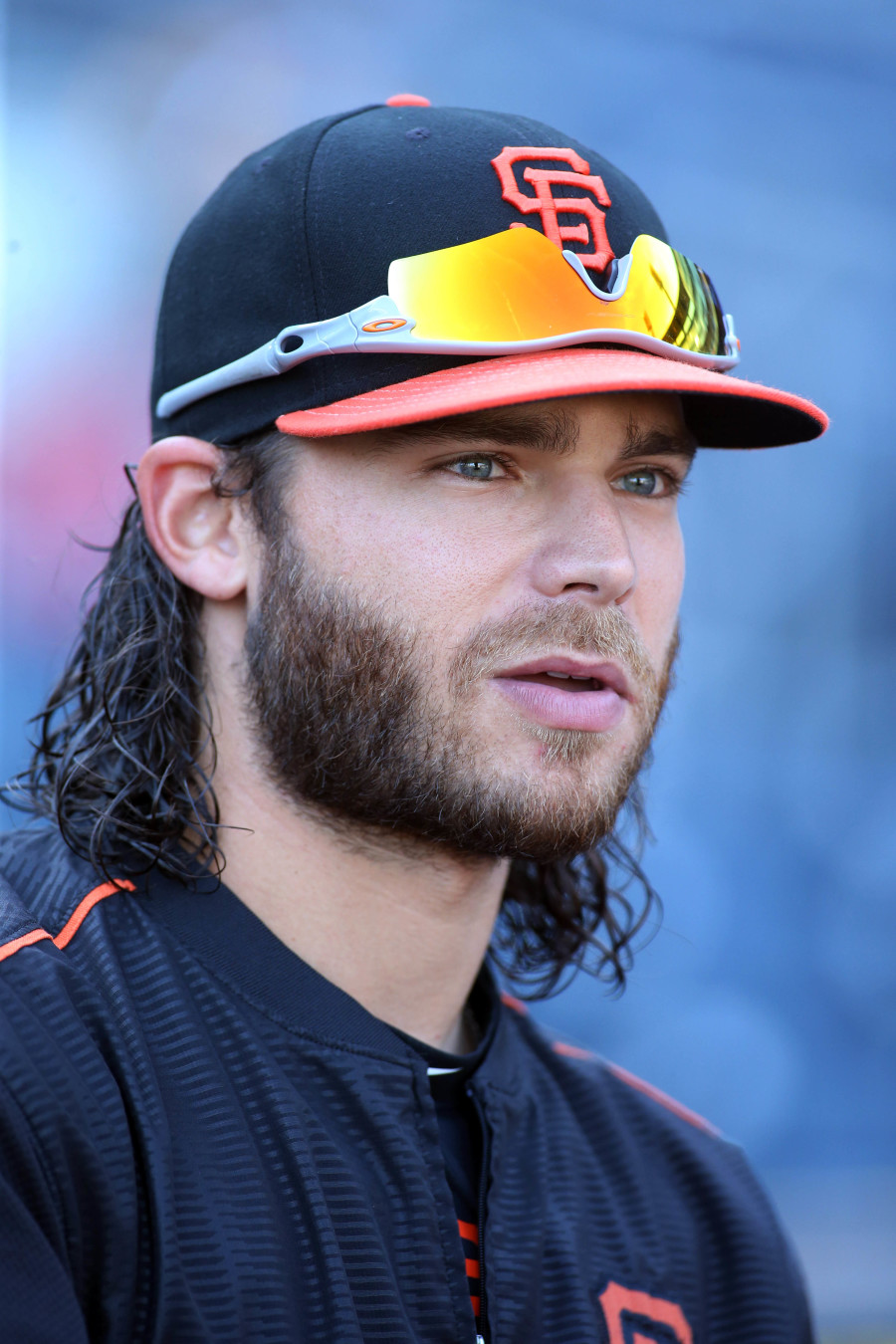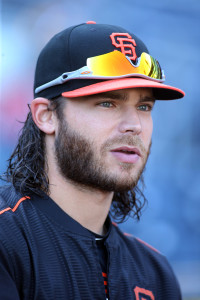 Crawford, 29 in January, was projected by MLBTR contributor Matt Swartz to receive $5.7MM this offseason in what would've been his second time through the arbitration process. If we assume something in the range of $8MM for his final arbitration salary, the Giants are buying out four free-agent seasons at a total of about $61-62MM — about $15.5MM annually.
In locking up Crawford, the Giants will secure one of the game's premier shortstop defenders as he comes off an offensive breakout. Dating back to 2012, Crawford has tallied 42 Defensive Runs Saved — 19th in the Majors of any player at any position in that time. While he's long been known more for his glove than his bat, Crawford's isolated power (slugging minus batting average) has increased in each season of his Major League career, beginning at .092 in 2011 and topping out at this season's hefty .205. Crawford slugged a career-best 21 homers in his age-28 season and tallied an excellent .256/.321/.462 batting line to complement his outstanding defense. Fangraphs valued his contributions at 4.7 wins above replacement, and Baseball-Reference weighed in at 5.6 WAR.
The Giants will hope that Crawford's power outburst can be sustained, if not built upon, but it should be noted that Crawford doesn't need to be a 20-homer bat at shortstop to justify the type of money committed to him in this deal. The average shortstop has been about 13 to 14 percent worse than the league-average hitter over the past four seasons, and Crawford's bat exceeded those levels each year dating back to 2013 (when adjusting for his cavernous home park). Simply delivering better-than-average offense, relative to his positional peers, and continuing to turn in sterling defensive work should be enough for Crawford to justify, if not exceed the value of his new contract.
While Crawford, like any player who signs an extension of this nature, could have potentially earned more money by going year to year through arbitration and hitting the open market at age 30 in search of a five- or six-year deal through his age-36 campaign, he now has the security of knowing that he'll remain with the only organization he's ever known for the vast majority of his career. That carries plenty of weight for a player, especially one who was born and raised within about 45 miles of AT&T Park.
As for the Giants, they've undoubtedly done their homework in looking ahead at the players who joined Crawford in his service time bracket (between four and five years). Crawford would've easily led the shortstop class in free agency that season, as he'd be joined by the likes of Ruben Tejada, Danny Espinosa, Eduardo Nunez and Alexi Amarista. The Giants, with little in the way of big-league ready shortstops in the upper levels of their minor league system — most scouts feel that Christian Arroyo will need to move to third base, while Lucius Fox and Jalen Miller are probably at least four years away — have proactively addressed that need and locked down a fan favorite in the process.
Photo courtesy of USA Today Sports Images.