The Blue Jays have announced the signing of righty Marco Estrada, giving him a $26MM guarantee to return to the Toronto rotation for the next two seasons.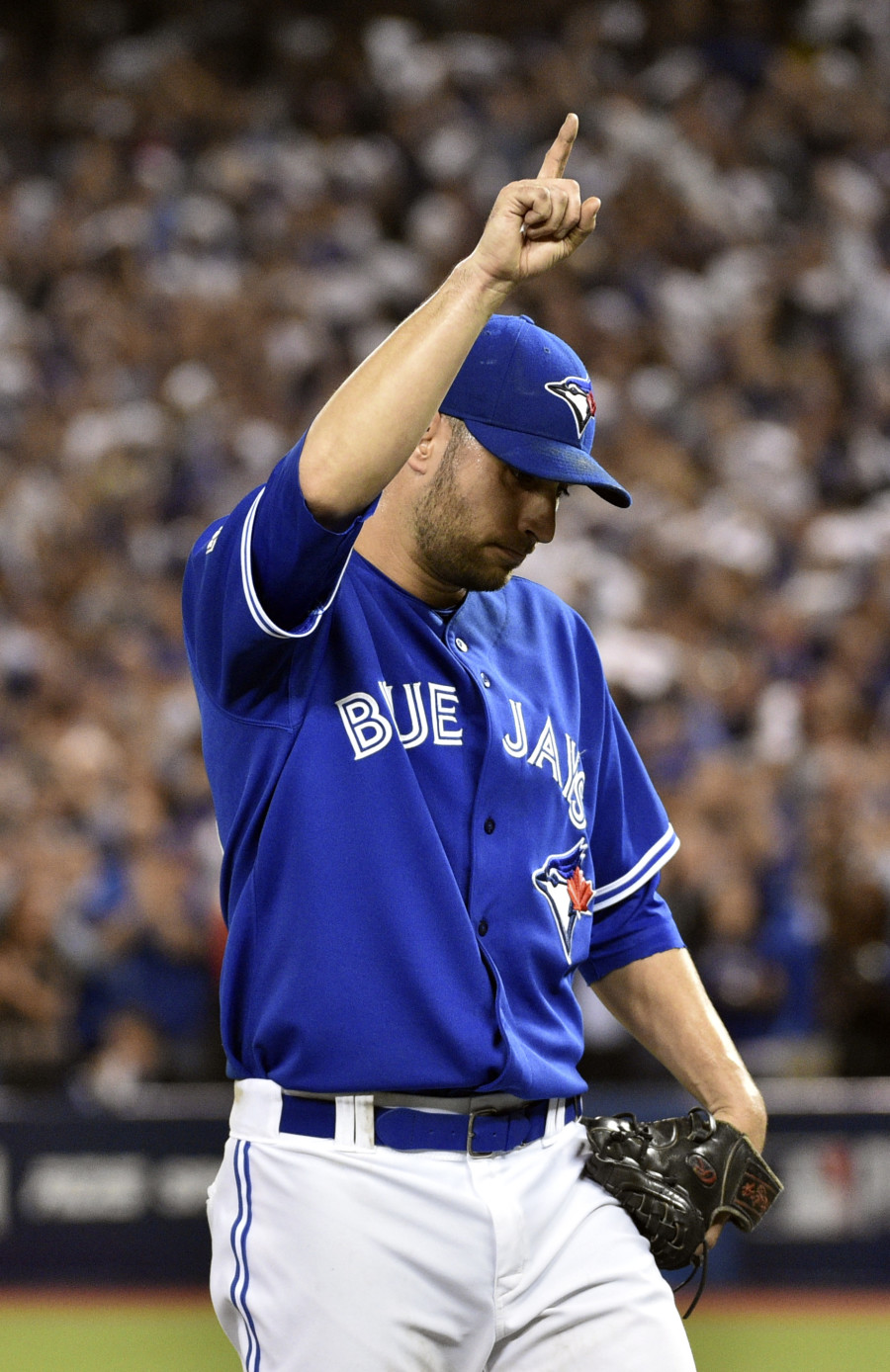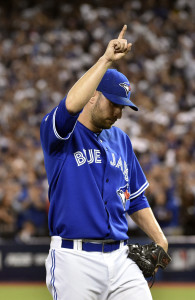 Last year was unquestionably a career-year for Estrada, who opened things up in the bullpen but quickly established himself as a key cog for the AL East champs. He ended the season with a stellar 3.13 ERA in his 181 frames.
That figure is both surprising and potentially misleading, as Estrada is no longer able to strike out a batter per inning (as he once did) and doesn't induce many ground balls. Indeed, advanced metrics saw his results as incredibly lucky. An unsustainable .216 batting average on balls in play and career-low 8.7% HR/FB rate surely played a role.
On the other hand, Estrada has traditionally carried extremely low BABIP-against figures (.261 career), and his contact management ability arguably supports it going forward. Hardly a power pitcher, Estrada gets a ton of pop-ups and possesses an outstanding change-up that (one might think) could hold up well with age. And, most importantly, Toronto doesn't need a repeat of that stellar run prevention to get what it needs out of this contract.
Estrada had been weighing a qualifying offer by the Jays, meaning he had the option of simply taking a $15.8MM salary for a one-year term. That was surely tempting, as Estrada has earned only about $10MM previously in his career. But the 32-year-old also had a chance at securing a multi-year commitment in free agency, which, given his age, may not ever again come around.
In the end, the sides appear to have chosen a mutually agreeable middle ground. Estrada gets multiple years, foregoing a chance at a third guaranteed season but maintaining a strong $13MM AAV. And the Blue Jays, who were in need of multiple starters, will fill one rotation spot with a manageable commitment.
It's worth bearing in mind, too, that Estrada's representatives at TWC Sports have had a chance to gauge the 32-year-old's market all week long. Last year, Michael Cuddyer only turned down his QO when he knew a deal was in hand with the Mets. In this case, Estrada and his agents likely have a good sense of where things stand, though there's always some uncertainty until a formal agreement is made.
Joel Sherman of the New York Post first reported that the deal was close (via Twitter) and reported its value (Twitter link). ESPN.com's Jerry Crasnick reported on Twitter that the deal was done, as did Shi Davidi and Mike Wilner of Sportsnet.ca, who confirmed its length and value.
Photo courtesy of USA Today Sports Images