The Mariners and Brewers announced the completion of a relatively minor trade, with infielder Luis Sardinas going to the Seattle in exchange for outfielder Ramon Flores.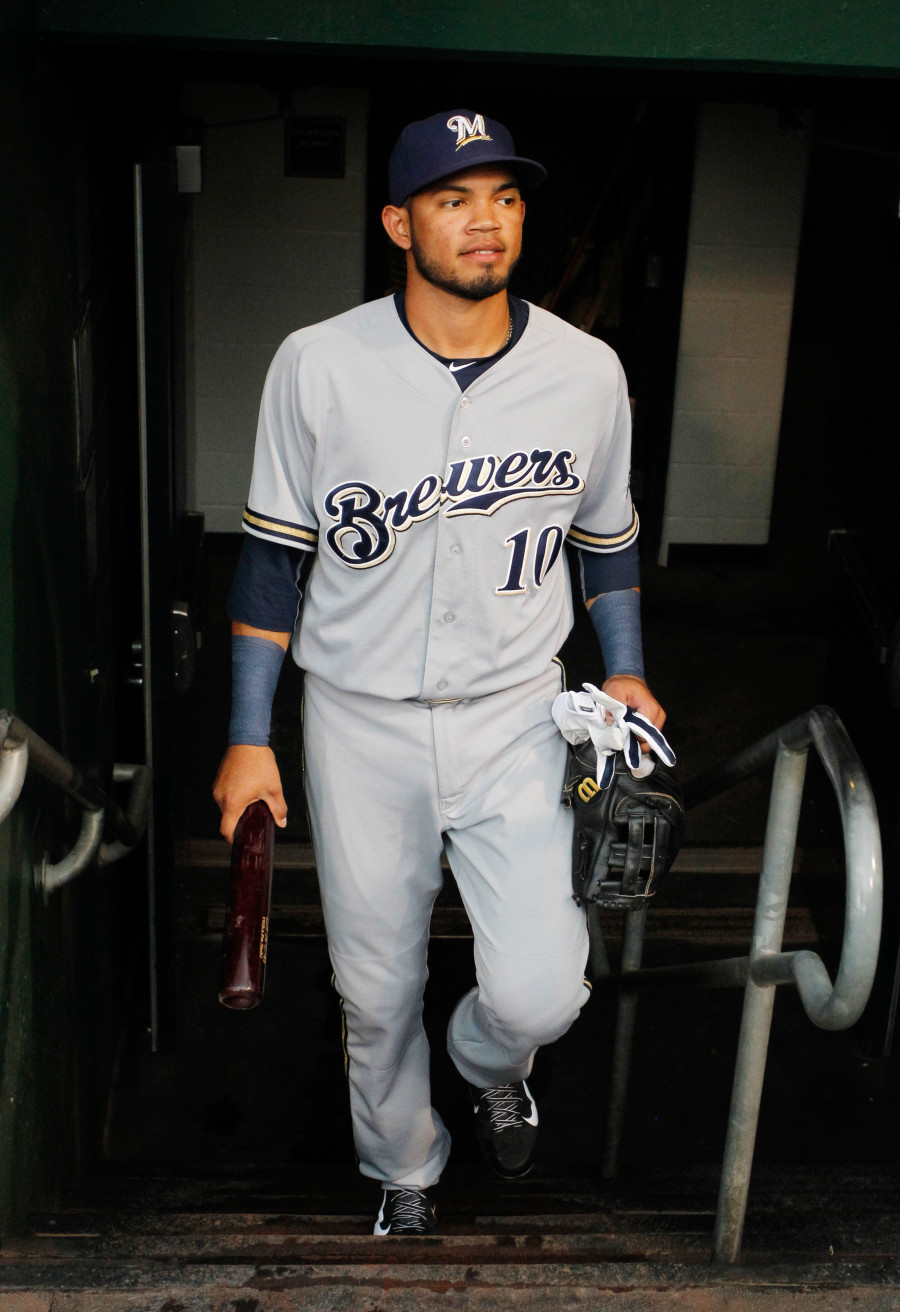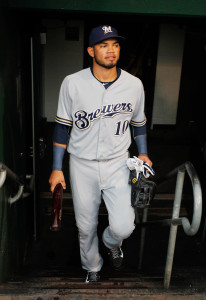 Sardinas, still just 22, has been traded twice within the past year, originally going from the Rangers to Milwaukee in the Yovani Gallardo trade. The former Top 100 prospect struggled this past season in both the Majors and may have been deemed expendable by the new front office following yesterday's acquisition of infielder Jonathan Villar from the Astros.
In 105 plate appearances at the Major League level this season, Sardinas batted .196/.240/.216 — a notable step back from the more palatable (albeit still below-average) .261/.303/.313 line he posted in a similar sample size (125 PAs) in 2014 with Texas. Of course, Sardinas is still considerably younger than the average Triple-A player, so it's not entirely surprising that he'd be overmatched by big league pitching.
Sardinas appears to fit GM Jerry Dipoto's oft-stated goal of improving the Mariners' defense. Last winter, Baseball America ranked Sardinas seventh among Rangers prospects (prior to his trade to Milwaukee, obviously), calling him a plus runner and "talented shortstop with nimble feet, smooth actions, good instincts and an above-average arm." BA notes that Sardinas profiles as at least a utility player, if not a defensive-minded starter that can hit at the bottom of a big league lineup.
The 23-year-old Flores was acquired by the Mariners in the trade that sent Dustin Ackley to the Yankees. Flores made his big league debut with the Yankees this season but batted just .219/.219/.250 in 33 plate appearances. He has a better minor league track record (.282/.376/.449 in Triple-A) and got off to a torrid start with the Mariners' Triple-A club, hitting .423/.534/.654 in 14 games. However, as Ryan Divish of the Seattle Times points out (links to Twitter), Flores broke his leg in that 14th game and had season-ending surgery as a result. Flores is out of minor league options and might not be ready for Spring Training, so he's seemingly ticketed for the disabled list to open the 2016 season. Baseball America's J.J. Cooper tweets that this is an "ideal roster construction modification trade," noting that Flores has a much better bat than Sardinas, who has considerably more defensive value than Flores.
Yahoo's Jeff Passan reported that the two sides were nearing a trade. Ken Rosenthal of FOX Sports reported the players involved (links to Twitter). 
Photo courtesy of USA Today Sports Images.