3:43pm: Heyward receives full no-trade protection from 2016-18 and limited no-trade protection in 2019-20, tweets Jon Heyman of CBS Sports. (Heyward will have 10-and-5 rights after that point, assuming he remains with the Cubs.) Heyman also reports that Heyward receives a $20MM signing bonus that is fully deferred, adding that the he'll earn $15MM in 2016, $21.5MM in 2017-18, $20MM in 2019, $21MM in 2020-21 and $22MM in 2022-23 (links to Twitter).
Heyward can opt out after the 2018 season, and, if he chooses not to do so, will trigger a second opt-out clause following the 2019 season by reaching 550 plate appearances in 2019, Heyman adds.
DECEMBER 15, 2:34pm: The Cubs have announced the signing and are introducing Heyward today.
DECEMBER 11, 2:29pm: FOX's Ken Rosenthal tweets that Heyward can opt out after the third year or fourth year if he meets certain plate appearance thresholds.
1:47pm: Heyward's contract does indeed contain the option to opt out early, reports MLB Network's Peter Gammons (Twitter link). However, he can opt out not only once, but twice, per Gammons. ESPN Chicago's Jesse Rogers reports (also on Twitter) that the first opt-out clause comes three years into the contract, meaning Heyward can hit the open market entering his age-29 season if he chooses.
1:35pm: Bob Nightengale of USA Today hears it's an eight-year, $184MM deal for Heyward (Twitter link) — an annual value of $23MM.
1:04pm: Heyward's contract guarantees him less than $185MM and is believed to be for eight years, reports Wittenmyer (Twitter link).
12:12pm: Jason Heyward has chosen to sign with the Cubs, multiple sources tell Gordon Wittenmyer of the Chicago Sun-Times (Twitter link). Exact financial terms aren't known, but Jon Heyman of CBS Sports tweets that the Cubs landed Heyward for less than $200MM despite the fact that the Nationals are said to have offered around, or exactly $200MM. An opt-out clause in the contract would certainly make some sense, though reports haven't indicated that to be the case just yet. Still, Heyward's agent, Casey Close of Excel Sports Management, has previously negotiated such clauses for clients Clayton Kershaw, Zack Greinke and Masahiro Tanaka.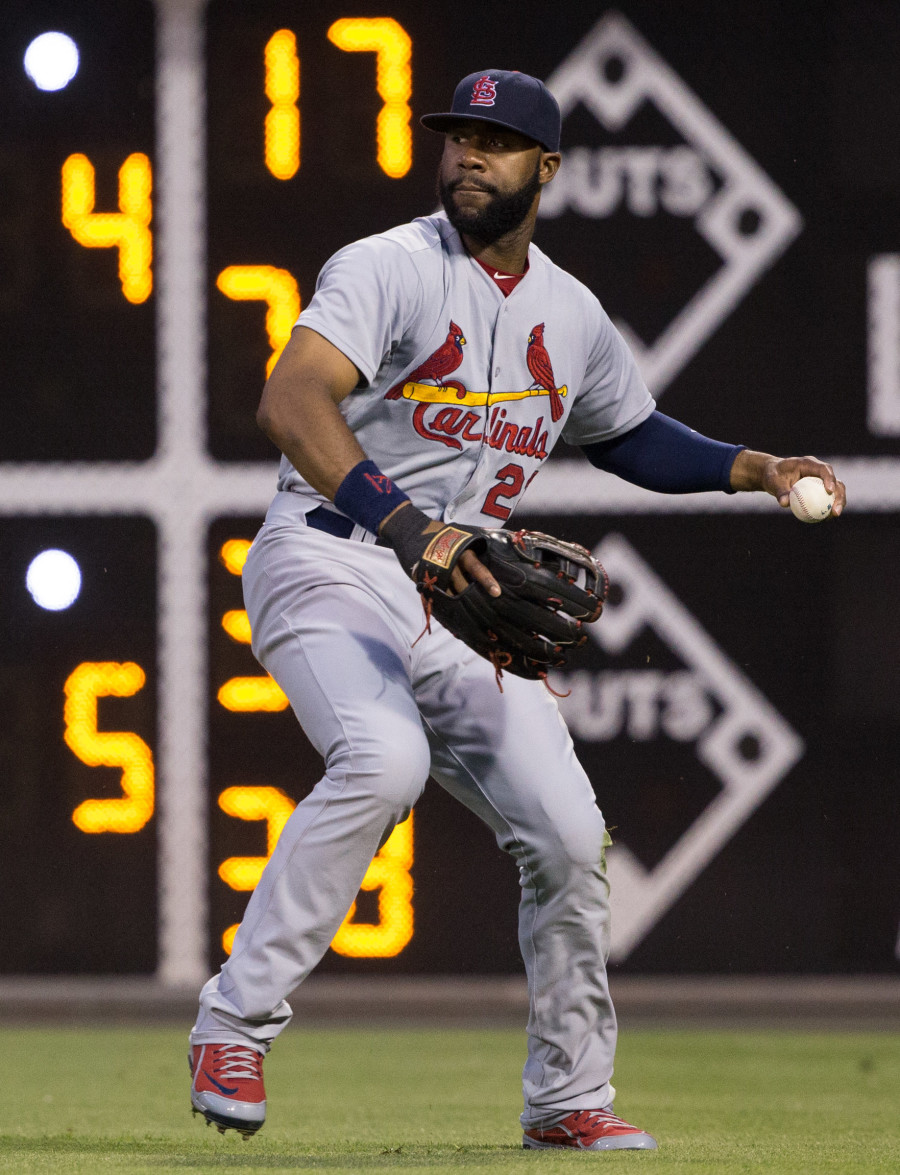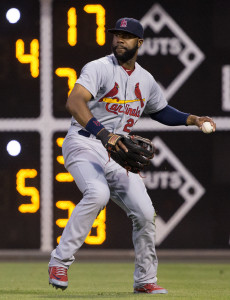 Heyward, 26, adds to an exciting class of free-agent additions for the Cubs this offseason (really, in the past week or so), as the team has already agreed to a four-year, $56MM pact with Ben Zobrist and a two-year, $32MM contract with John Lackey (to say nothing of a one-year deal to bring back Trevor Cahill, who had a relatively quiet resurgence in the Chicago bullpen).
Like Lackey, Heyward rejected a qualifying offer at the beginning of the offseason, meaning he'll cost Chicago a draft pick. The Cubs, then, will be forfeiting the No. 28 pick in the draft as well as their second-round pick, which would've fallen in the early 70s when factoring in the first Competitive Balance Round and compensation picks for teams losing free agents that rejected the qualifying offer.
The question following this addition, of course, will be how Heyward slots into the outfield. The three-time Gold Glove winner is known as one of the game's premier defensive players but has been almost exclusively a right fielder. Consensus seems to be that he can handle center field if need be, but with a pair of highly controllable assets flanking him in the form of Kyle Schwarber and Jorge Soler, it's conceivable that the team will make a move to flip a young outfielder (Soler has been mentioned in rumors far more than his young counterpart, Schwarber) in order to further strengthen the rotation. Of course, that would again leave the Cubs with a hole in center field that needs to be addressed.
Defensive metrics are, of course, imperfect, but it's still notable that since debuting in 2010, Heyward leads all Major Leaguers, at any position, with 119 Defensive Runs Saved. He's also the runaway leader in cumulative Ultimate Zone Rating in that time (+94.4), and his prorated UZR/150 of +18.4 trails only Juan Lagares and Andrelton Simmons among qualified fielders. Those rankings hold weight even when shortening the sample size to the past three years, as each metric agrees that Heyward is the best defensive player in the game aside from his former Atlanta teammate, Simmons.
Wherever he fits onto the diamond or into the lineup, Heyward will strengthen the Cubs not only defensively but on offense as well. Though many point to his lack of home run power in recent years — he's averaged 13 per season since 2013 — Heyward has continually whittled away at his strikeout rate and posted consistently strong on-base percentage marks (especially relative to the declining league average in that regard). In his lone season with the division-rival Cardinals, Heyward batted .293/.359/.439 with 13 homers and 23 steals (in 26 attempts). His offensive output was 16 percent better than that of a league-average hitter when adjusting for park, by measure of OPS+, while a similar metric, wRC+, rated his park-adjusted offense to be 21 percent better than the league average.
That the Cubs will effectively be signing Heyward away from the Cardinals only sweetens the deal for the club. Much in the way that the D-backs felt extra value by keeping Zack Greinke away from the Dodgers and Giants in signing him, Heyward will not only strengthen the Cubs — his departure will weaken one of their two biggest rivals. The same can be said of Lackey, who will also jump from St. Louis to the other side of the storied rivalry between the two franchises.
The Heyward market was quiet for a good portion of the offseason, but in recent days, the finalists were said to be the Cubs, Cardinals, Nationals and possibly the Angels, while the Giants also reportedly had interest but didn't progress to the point of making an offer.
Photo courtesy of USA Today Sports Images.