TUESDAY: Arizona has announced the signing.
Jon Heyman of CBSSports.com has a slew of details on the contract. (All links go to Twitter.) Greinke will receive a $18MM signing bonus and salaries of $31MM (2016-18), $31.5MM (2019), and $32MM (2020-21).
The overall valuation of the deal sits at $193,849,298, per Heyman, which accounts for the fact that $62.5MM of it is deferred. Greinke will also receive a $2MM trade bonus if he's dealt once, though of course there is no-trade protection as well, and will donate one percent of his annual salary to the club's charity.
SUNDAY: Greinke will receive a limited no-trade provision as part of his deal, Heyman tweets.
FRIDAY: In a shocker, the Diamondbacks have agreed to terms with free agent starter Zack Greinke, FOX Sports' Ken Rosenthal tweets. The contract is for six years, according to CBS Sports' Jon Heyman (on Twitter). The deal is pending a physical. Greinke is represented by Excel Sports Management.
Greinke will receive an amazing $206.5MM over six years, tweets Nick Piecoro of the Arizona Republic. While that will include some deferred money (via Rosenthal), the total comes just short of David Price's $217MM deal with the Red Sox, which was the largest ever for a pitcher. (Rosenthal tweets that $60MM or more is deferred, and the present-day value of Greinke's deal is around $190MM. Heyman tweets that the deferred money that will be paid within five years after the deal expires.) And Greinke's contract is for only six years, compared to Price's seven (although Price's contains an opt-out, and Greinke's does not, as ESPN's Jerry Crasnick tweets). Greinke's $34.42MM AAV will be baseball's largest ever, blowing away both Price and Miguel Cabrera, who got $31MM.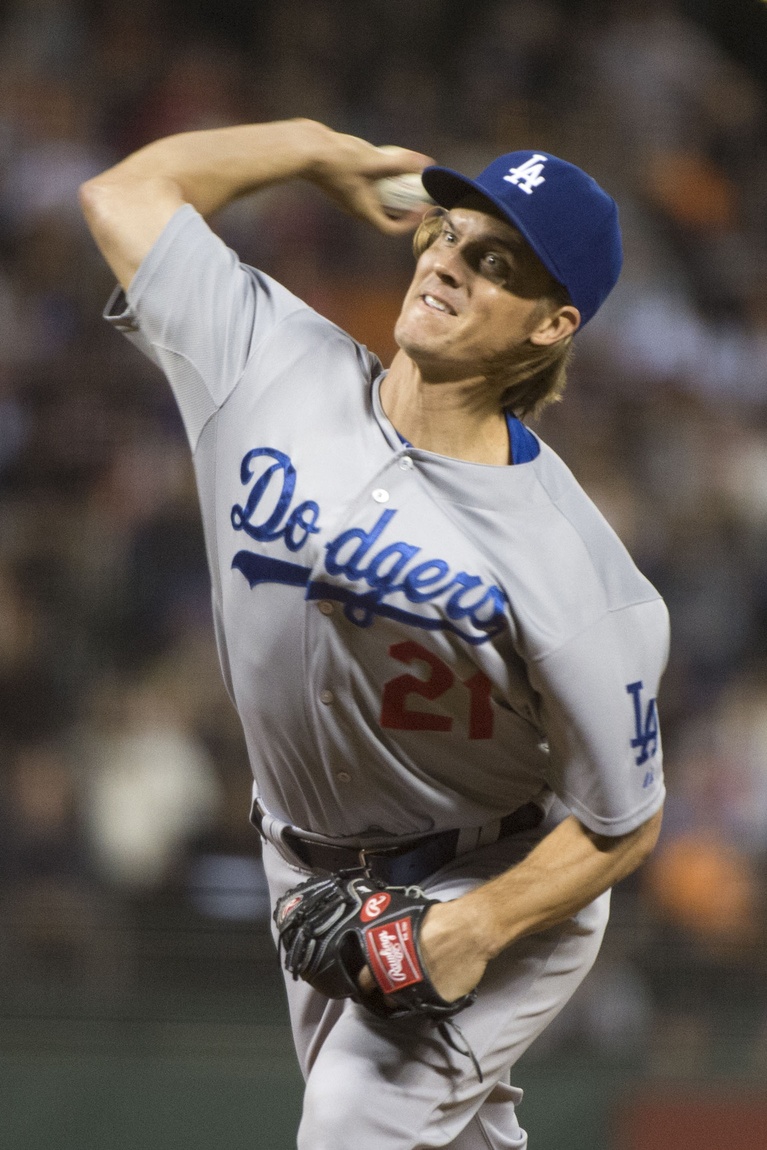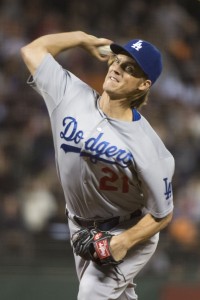 Rosenthal had reported earlier Friday evening that the Diamondbacks were pursuing Greinke, and the Diamondbacks had previously been connected to a number of high-profile arms, including Johnny Cueto, Kenta Maeda and others. Still, the fact that they're set to sign an ultra-high-end star like Greinke comes as a surprise, particularly since the top two bidders seemed to be two of Arizona's division rivals, the Dodgers and Giants.
Still, Greinke to the Diamondbacks makes a fair amount of sense, and not just because of the team's new ten-figure TV deal. The $206.5MM total for Greinke is three times larger than the Snakes' biggest-ever free agent contract (last year's $68.5MM deal for Yasmany Tomas), but Greinke, in addition to being an elite talent, should fit well with what they already have built.
As FanGraphs' August Fagerstrom pointed out earlier this week, Arizona already qualified as a sleeper team for next season. The Diamondbacks already had a solid offense headed by two top talents in Paul Goldschmidt and A.J. Pollock, and an excellent defense headed by Pollock, Nick Ahmed and Ender Inciarte. The chief reason they only won 79 games last season was their pitching staff, which rated 27th in MLB in fWAR. Their rotation already looked likely to improve somewhat next season with a full season of Patrick Corbin, but adding Greinke provides a much bigger shot in the arm. With Greinke in the fold, the Diamondbacks obviously have a much better chance of contending — and not only because of the direct impact Greinke will have on their roster, but also because they'll be keeping Greinke from pitching for one of their rivals.
Greinke would, clearly, be an impact addition for any team. While he isn't likely to repeat his 1.66 ERA next season, even with an outstanding defense behind him, he's an elite pitcher by any standard — he pitched 222 2/3 innings in 2015 and struck out 200 batters, reaching that threshold for the fifth time in his career. His 1.6 BB/9 was good for fifth in the Majors, and he also did a terrific job limiting home runs. Via FanGraphs linear weights, his changeup ranked as the best in baseball, and both his fastball and slider were among the ten best. He also hit a relatively robust .224/.232/.343 and won his second consecutive Gold Glove award.
The Diamondbacks' surprising deal with Greinke leaves its neighbors to the west on the outside looking in. The Dodgers were uncomfortable giving Greinke a sixth year, the Los Angeles Times' Bill Shaikin tweets. They offered him about $31MM per year over five years, Heyman reports (again via Twitter), but they were uncomfortable guaranteeing a sixth year to a pitcher who's already 32. With Greinke off the board, the Dodgers are expected to bid for Cueto, as USA Today's Bob Nightengale tweets. Meanwhile, the Giants could turn to other starting pitchers, perhaps Jeff Samardzija.
Greinke's decision to opt out of his contract with the Dodgers unsurprisingly turned out to be a very lucrative one. He effectively declined three years and $71MM more from Los Angeles, and now will receive three times as much over only twice as many seasons. Also, as the Bay Area News Group's Andrew Baggarly tweets, Greinke will be taxed at a significantly lower rate in Arizona than in California.
Once the deal is complete, the Diamondbacks will forfeit the 13th overall pick in next year's draft, since Greinke rejected the Dodgers' qualifying offer. The Dodgers will receive a pick at the end of the first round.
Photo courtesy of USA Today Sports Images.