WEDNESDAY: The teams have officially announced the deal.
TUESDAY: After more than a week of rampant speculation, the Shelby Miller blockbuster that many anticipated has arrived. The Braves on Tuesday reportedly agreed to send Miller and left-handed relief prospect Gabe Speier to the Diamondbacks in exchange for outfielder Ender Inciarte, right-handed pitching prospect Aaron Blair and shortstop prospect Dansby Swanson, the latter of whom was the No. 1 overall pick in the 2015 draft back in June.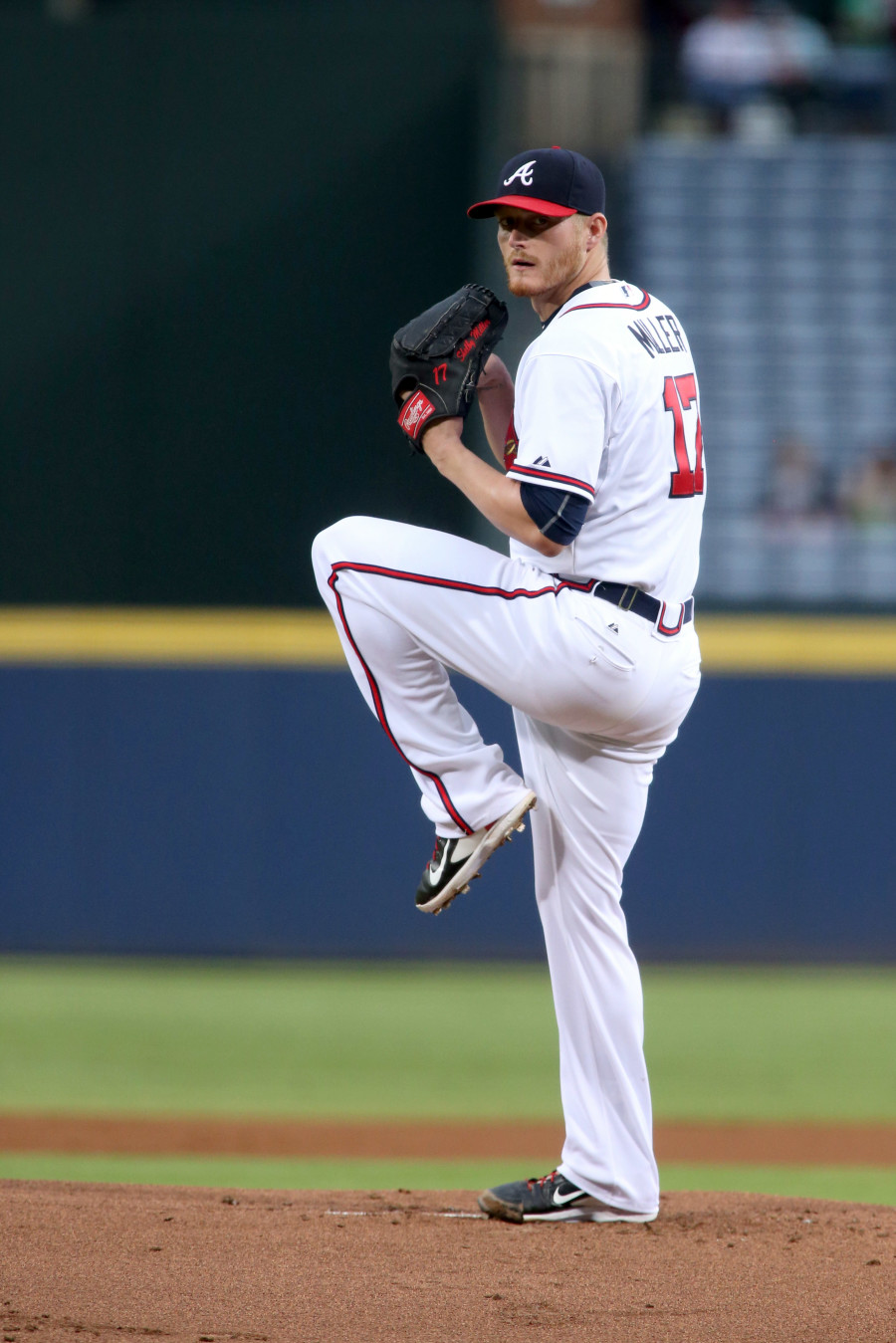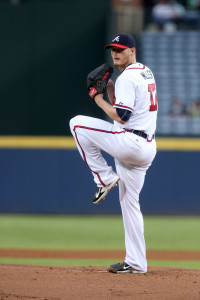 Miller, 25, has been one of the hottest commodities on the trade market for the past seven to 10 days. The D-backs will control him for at least three seasons via the arbitration process — he's projected by MLBTR contributor Matt Swartz to earn just under $5MM next season — and he'll give Arizona another potent arm to pair with Patrick Corbin and newly signed ace Zack Greinke atop a dramatically improved rotation.
As many as 20 teams reportedly checked in on Miller, who will ultimately spend just one year in Atlanta after being the main piece received in last winter's Jason Heyward blockbuster with the Cardinals. The former first-round pick and top 10 prospect enjoyed a strong season in 2015 with the Braves, compiling a 3.02 ERA with 7.5 K/9, 3.2 BB/9 and a career-best 47.7 percent ground-ball rate in a career-high 205 2/3 innings. It should be noted, though, that Miller's dominant overall numbers are propped up, to some extent, by an unsustainable 1.48 ERA through his first 10 starts. While Miller was still very solid after that stretch — he logged a 3.77 ERA with a 122-to-55 K/BB ratio across his final 138 1/3 frames — fielding-independent-pitching metrics peg him as more of a mid- to upper-3.00s ERA type of pitcher. Whether he looks more like the front-line arm he appeared to be in 2015 or the steady mid-rotation arm those metrics peg him to be, Miller unequivocally has value, but the Diamondbacks have indeed paid a steep price to acquire his services.
Inciarte (pictured below) is the Major League ready piece of the deal for Atlanta. He'll bring five years of club control to the Braves and can immediately slot into center field there, although he also has extensive experience at both corner positions. Inciarte, 25, was largely unheralded as a prospect but has batted a combined .292/.329/.386 in his first two Major League seasons, including a stellar .303/.338/.408 line in 2015. Inciarte is an elite defender at any of the three outfield spots; he's amassed 52 Defensive Runs Saved in just 1972 innings at the Major League level or, if you prefer, +33.7 runs, per Ultimate Zone Rating. While he lacks much in the way of power and may see his surface-level rate stats decline by moving away from the hitters' haven that is Phoenix's Chase Field, Inciarte will help the Braves' chances both in 2016 and into the next planned phase of the team's status as contenders.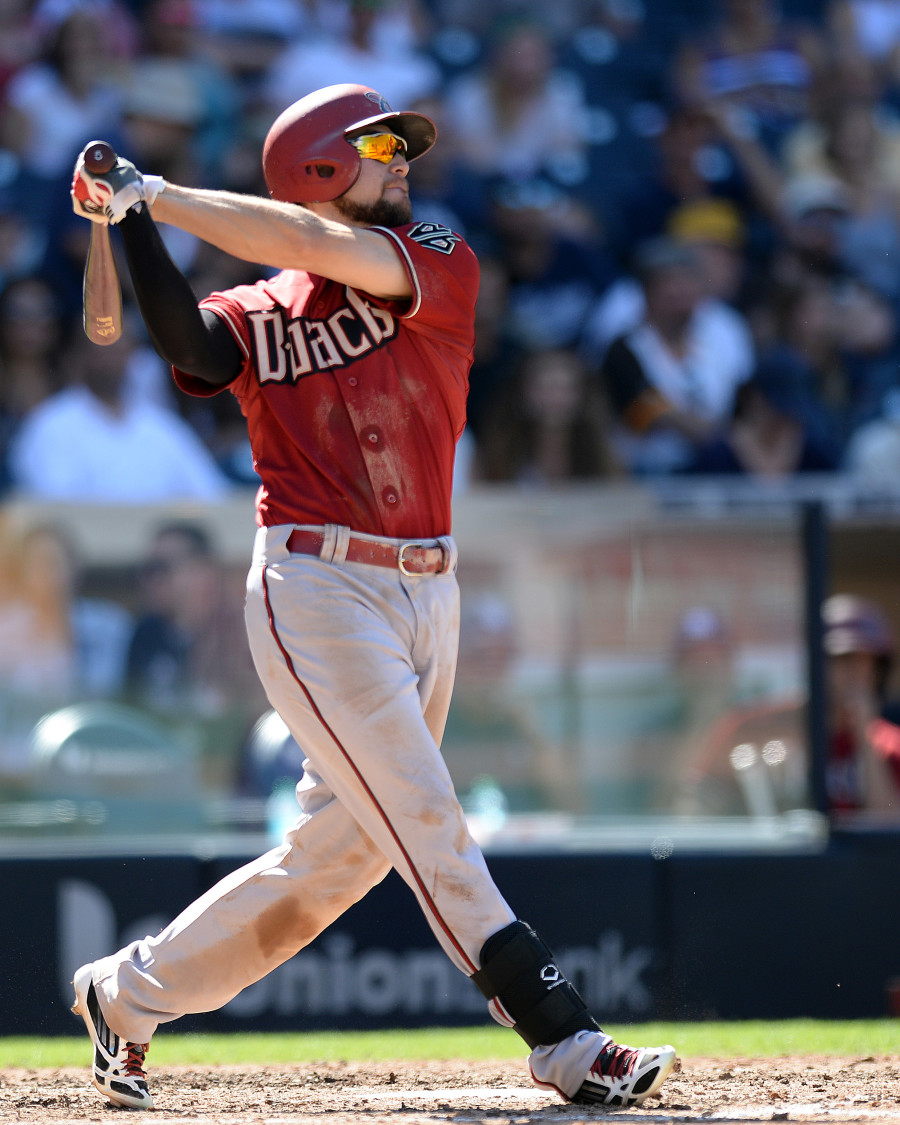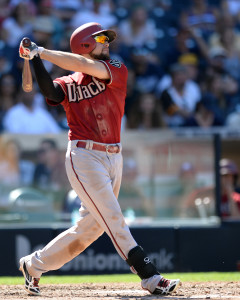 Swanson, 22 in February, is barely six months removed from being the first overall pick in the 2015 draft. A shortstop out of Vanderbilt, Swanson spent the summer playing with Arizona's short-season Class-A affiliate in Hillsboro, where he batted .289/.394/.482 in 22 games/99 plate appearances. His inclusion significantly enhances the deal for Atlanta, who recently parted ways with shortstop Andrelton Simmons. While Swanson won't be ready to jump to the Majors in 2016 — at least not early on — he gives the Braves a potential Simmons replacement at some point in the 2017 or 2018 season and joins 18-year-old (19 in January) Ozhaino Albies as an elite shortstop prospect rising through the ranks of the Atlanta farm system.
MLB.com rated Swanson as the No. 10 prospect in all of Major League Baseball at the end of the season, and Swanson unsurprisingly ranked as the organization's top prospect according to both that outlet and Baseball America. BA's scouting report noted that Swanson has no weaknesses in his toolkit, calling him a prototypical No. 2 hitter that has 15-homer pop with plus speed and a future as a solid, if not above-average defender at shortstop. MLB.com notes that most scouts think he can stick at shortstop, adding that he has off-the-charts makeup and could be in the Majors by 2018. As a bonus for the Braves, Swanson's Georgia roots — he attended high school in Marietta — figure to make him popular with the Atlanta fanbase.
Blair, 23, is a little more than two years removed from being a first-rounder himself (albeit, a compensatory first-round pick). Arizona selected him 36th overall in 2003, and he currently ranks 61st on MLB.com's Top 100. BA rated him as the D-backs' No. 2 prospect, trailing only the aforementioned Swanson. The Marshall University product split the 2015 season between Double-A and Triple-A, pitching to a combined 2.92 ERA with 6.7 K/9 against 2.8 BB/9. BA notes that he has a 91-95 mph heater with heavy sink that generates plenty of grounders in addition to a curveball that misses bats and a changeup that he uses to pitch to contact. MLB.com and BA both agree that Blair is nearly big league ready and should debut in 2016, with both calling him a potential mid-rotation starter.
In addition to Miller, the D-backs will receive the 20-year-old Speier, who spent this past season pitching at Class-A, where he recorded a 2.86 ERA with 7.4 K/9 against 2.5 BB/9 in 44 innings of relief work. Speier, a 19th-round pick in 2013, is already plenty familiar with being traded. He was originally selected by Boston but traded to the Tigers a year ago (almost to the day) alongside Yoenis Cespedes in exchange for Rick Porcello. Detroit shipped him to Atlanta a couple of weeks ago in the Cameron Maybin trade, and he's now on the move for the third time in less than three full years as a pro.
By making this trade, the Diamondbacks have exhibited their clear desire to win now. The presence of Greinke, Corbin and Miller atop their rotation gives Arizona arguably the best rotation in the National League West, but the price they've paid is sizable. Perhaps more notably, it continues to display that GM Dave Stewart, VP De Jon Watson and chief baseball office Tony La Russa value draft picks in a considerably different manner than a number of their baseball ops peers around the league. Arizona forfeited its 2016 first-round pick in order to sign Greinke and has now traded the 2015 top pick (Swanson) in addition to its 2014 first-rounder, Touki Toussaint, in a deal that many felt amounted to a salary dump to rid themselves of Bronson Arroyo's contract. With this recent string of moves, the D-backs have moved three of their past four highest draft picks and foregone the right to pick 13th in next year's draft.
Of course, Arizona will now have an impressive rotation trio to support MVP candidate Paul Goldschmidt and the underrated A.J. Pollock, who will now probably share the outfield with David Peralta and Yasmany Tomas with Inciarte in Atlanta. The D-backs are aggressively branding the 2016 as an "evolutionary" year, and the moves they've made bear out the fact that the coming seasons will carry significantly greater expectations than the team has had in quite some time.
For the Braves, the move further adds to the ever-growing stockpile of young talent that president of baseball operations John Hart and GM John Coppolella have accumulated over the past calendar year. While the loss of Miller undeniably hurts the club's pitching staff, one could potentially make the argument that the addition of Inciarte to the 2016 roster offsets much of the value the team is losing by subtracting Miller's highly talented arm from the roster. And, adding a pair of high-impact prospects, one of whom (Blair) could make an impact as soon as 2016, further accelerates the rebuilding effort to align with the club's stated desire of contending in 2017 — the first season of the newly constructed SunTrust Park.
The huge stockpile of minor league talent and the shedding of sizable financial commitments — Miller could potentially earn $8-9MM in 2017 depending on his 2016 results — will position Atlanta to be aggressive on both the trade and free-agent front. The Braves, after all, have just $46MM committed to four players in 2017 and only three that will be eligible for arbitration (none of whom should command anything close to a prohibitive salary).
Ken Rosenthal of FOX Sports first reported that Miller was going to Arizona (Twitter link). Joel Sherman of the New York Post added that Inciarte and others were going to Atlanta (also on Twitter). The Arizona Republic's Nick Piecoro reported that Swanson and Blair were in the deal (Twitter link).  Steve Gilbert of MLB.com reported that Speier would also go to Arizona.
Photos courtesy of USA Today Sports Images.