The Dodgers announced on Wednesday that they have signed left-hander Scott Kazmir to a three-year contract. The contract will reportedly guarantee Kazmir a total of $48MM, but he also obtains an opt-out clause after the first season, and there are reportedly deferrals in the deal. Kazmir is said to receive a $5MM signing bonus and a $3MM salary in 2016, with annual payments of $8MM in each of the next five seasons (or, in the case of an opt out, a second payment of $8MM next year).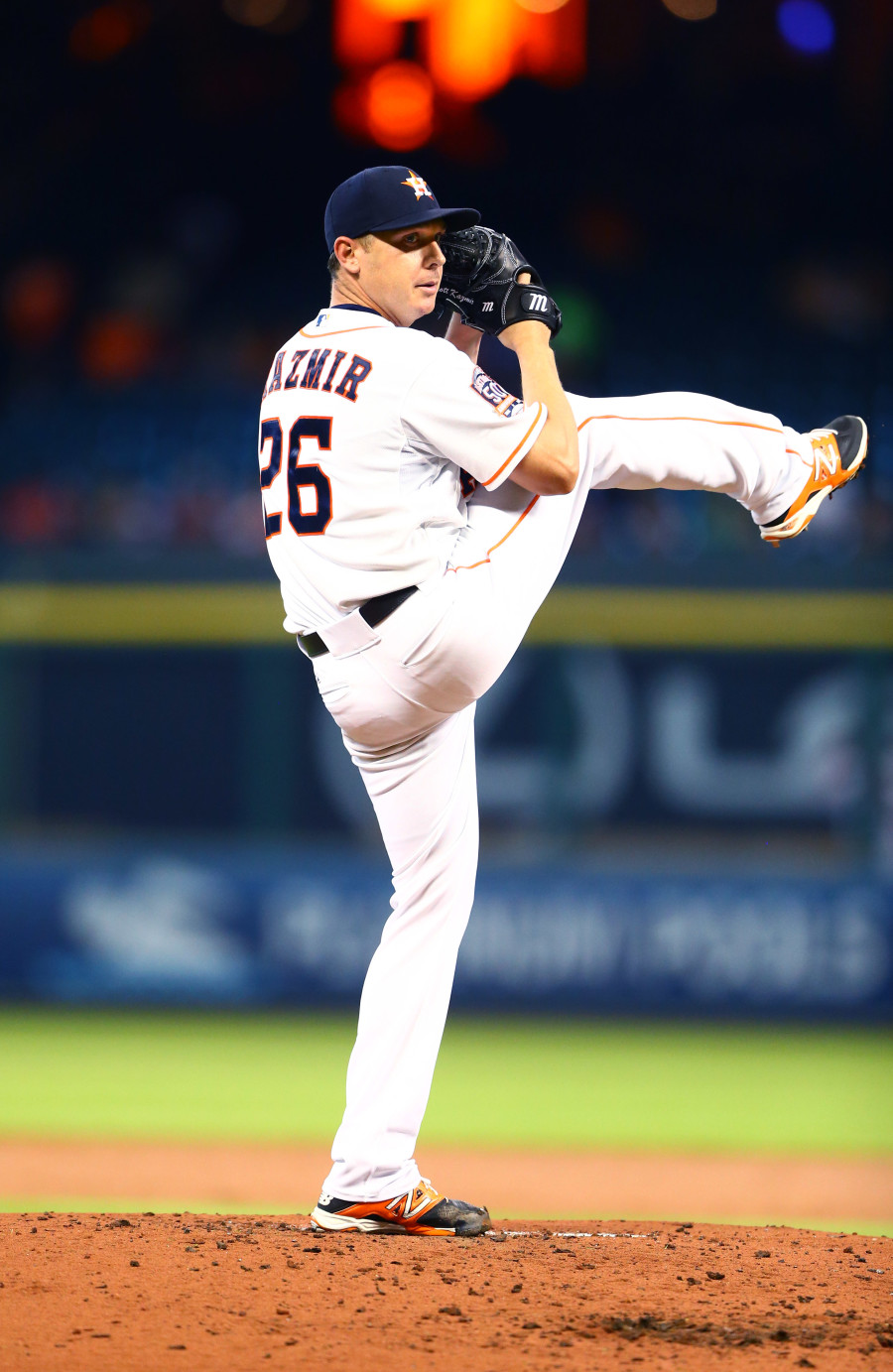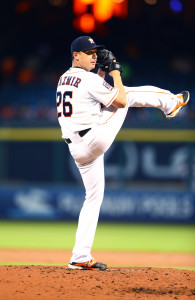 Kazmir, a client of The Legacy Agency, will fill a void in the Dodgers' rotation and give them yet another lefty starter to pair with Clayton Kershaw, Brett Anderson, Alex Wood and, if healthy, Hyun-jin Ryu, creating the potential for an entirely left-handed starting five.
In Kazmir, the Dodgers will secure some rotation stability that has eluded them to this point in the offseason. Los Angeles aggressively pursued a reunion with 2015 Cy Young runner-up Zack Greinke but lost out on their co-ace to an eleventh-hour push from the division-rival Diamondbacks. When that deal fell through, L.A. made a strong push for Hisashi Iwakuma and agreed to terms at three years and $45MM, but concerns about his physical prompted the Dodgers to try to restructure the deal. With that hefty guarantee no longer on the table, Iwakuma returned to Seattle on a one-year deal with a pair of vesting options, sending the Dodgers back to the drawing board.
Kazmir, 32 next month, was one of the top remaining starters on the market and should provide the Dodgers with a sizable upgrade over their internal options to round out the rotation. Formerly one of the game's most promising young pitchers, Kazmir's career went south in a hurry last decade due to myriad injuries, and he was absent from Major League Baseball entirely from 2011-12 with the exception of 1 2/3 innings with the Angels. However, Kazmir reinvented himself on the independent circuit and emerged with the Indians in 2013 to throw 158 quality innings. That prompted a two-year deal with Oakland, which he completed in 2015 (as a member of the Astros, following a trade).
Since returning to the Majors, Kazmir has compiled a 3.54 ERA with 8.1 K/9, 2.6 BB/9 and a ground-ball rate of roughly 43 percent. He's faded down the stretch somewhat in each of the past two seasons but delivered an overall strong body of work in that time, positioning himself for a sizable commitment on the open market. Kazmir reportedly had multiple three-year offers in the range of $13MM annually, but he was able to secure not only a larger annual value but an opt-out clause. While he was said to be hoping for four guaranteed years, the opt-out clause could potentially make this contract more valuable than a four-year pact anyhow, as Kazmir will now have the opportunity to enter the 2016-17 market as perhaps the second-best starter available, trailing Nationals ace Stephen Strasburg. If, on the other hand, injuries sideline him or he struggles in his first-ever taste of the National League, Kazmir can still collect a hefty guarantee for the 2016-17 seasons. From the Dodgers' vantage point, the silver lining in the event of an opt-out after just one season would be compensation in the form of a 2017 draft pick, assuming Kazmir rejects a qualifying offer.
Dylan Hernandez of the L.A. Times reported the guarantee (Twitter link). Jon Heyman of CBS Sports was the first to report the opt-out clause (Twitter link). Joel Sherman of the New York Post tweeted that Kazmir's salaries would be deferred evenly over a six-year term.
Photo courtesy of USA Today Sports Images.