4:37pm: Aoki will receive a $5.5MM base salary, reports Jon Heyman of CBS Sports (via Twitter). The contract contains a $6MM mutual option that will automatically vest if Aoki reaches an unspecified but "easily attainable" playing time figure (presumably, plate appearances). Aoki can also earn up to $1.5MM worth of incentives in each season of the contract.
By signing for $5.5MM, Aoki receives the exact same amount he'd have been guaranteed if the Giants had exercised his 2016 option. Of course, Aoki does come out ahead in this scenario, as he'll pocket the $700K buyout that was already paid to him by the Giants. And, of course, he can surpass the $5.5MM figure via incentives, creating the opportunity to further distance himself from what he'd have earned by returning to San Francisco for a second season.
4:21pm: Jerry Dipoto's ongoing efforts to create a more athletic outfield and bolster his club's on-base percentage continued on Thursday, as the Mariners' GM announced the signing of Nori Aoki to a one-year contract with a vesting/mutual option for the 2017 season. Aoki is represented by CAA Sports.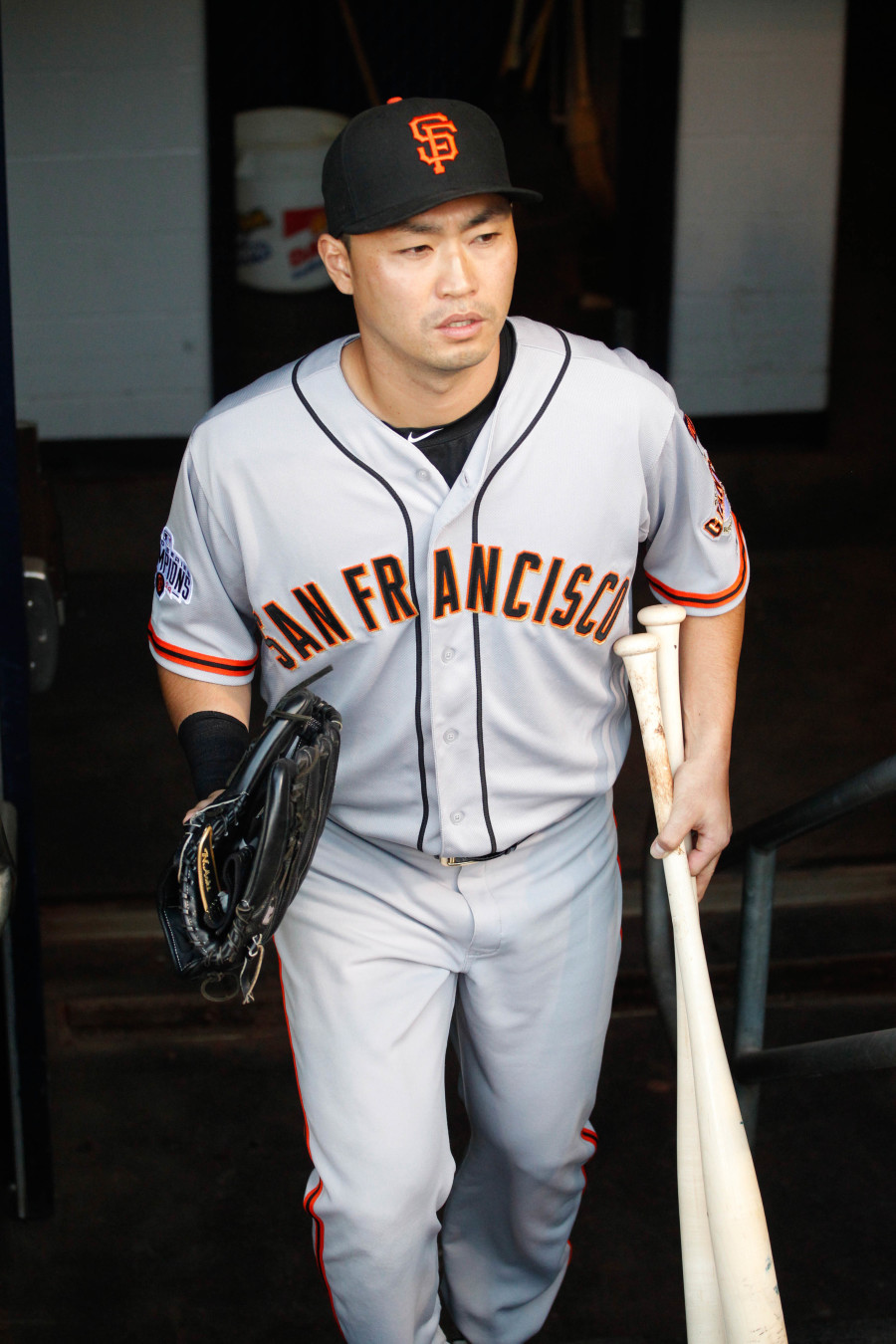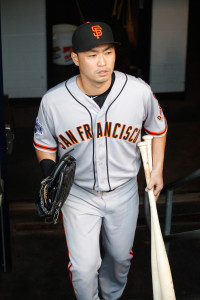 Aoki has spent four years in the majors after coming over from Japan. Now entering his age-34 season, he has consistently delivered average (or slightly better) offensive production with a high-contact, low-K, high-OBP approach. All told, he owns a .287/.353/.386 MLB batting line, and has never wavered much from that mark.
It had seemed for some time that Aoki would be spending this season back with the Giants, but the club paid him a $700K buyout rather than picking up a $5.5MM option. Aoki's .287/.353/.380 slash last year was a virtually direct match for his career line, though it translates to a 112 wRC+ once the effects of playing in spacious AT&T Park are accounted for. But the veteran was less effective in the second half, and missed significant time with a concussion.
Now, it seems, Aoki is back to health. However, he's still not without his limitations as a player. As the above-cited offensive numbers show, he's not much of a power threat and has never again hit double-digit homers since his first season in the majors. Though UZR has consistently rated him as an above-average gloveman in the corner outfield, many have observed that he's not an efficient or consistent route-taker and the DRS metric has identified a defensive dip in recent seasons. Aoki remains a twenty-steal threat, but Fangraphs' BsR calculation pegs him as a below-average baserunner.
We heard just recently of Seattle's interest in the veteran. As I noted at the time, the club's overall outfield (and first base/DH) mix seemed a bit crowded. Following this week's trade of Mark Trumbo, though, there's now one less highly-compensated player in the mix.
By plugging in Aoki, Seattle now has three outfielders at the Major League level that hit from the left side, as he joins center fielder Leonys Martin and corner outfielder Seth Smith. Meanwhile, Nelson Cruz and fellow right-handed hitter Franklin Gutierrez are also under contract. New skipper Scott Servais will have plenty of platoon options available to him.
Jon Heyman of CBSSports.com first reported the signing (links to Twitter).
Photo courtesy of USA Today Sports Images.