6:52pm: Around $1.5MM is headed to head to L.A., per DiGiovanna (via Twitter).
5:47pm: The teams have announced the swap, with the Nats saying an undisclosed amount of cash will go with Escobar to Los Angeles.
4:25pm: Gott tweets that he's been informed of the deal and is indeed joining the Nationals.
Righty Michael Brady is the other player going to Washington, Mike DiGiovanna of the Los Angeles Times reports on Twitter. Though he's closing in on 29 years of age and was hit hard in a 17-appearance run at Triple-A in 2014, Brady is coming off of an impressive 2015 campaign at the Double-A level. He made 19 starts after working almost exclusively as a reliever in prior years, and ended up throwing 119 1/3 innings of 3.77 ERA ball while logging 8.5 K/9 against 0.9 BB/9.
2:56pm: The Winter Meetings are wrapping up, but clubs still aren't done dealing. The Angels and Nationals have reportedly agreed to a swap that will send versatile infielder Yunel Escobar to the Angels in exchange for hard-throwing young righty Trevor Gott and a second, yet-unnamed minor leaguer.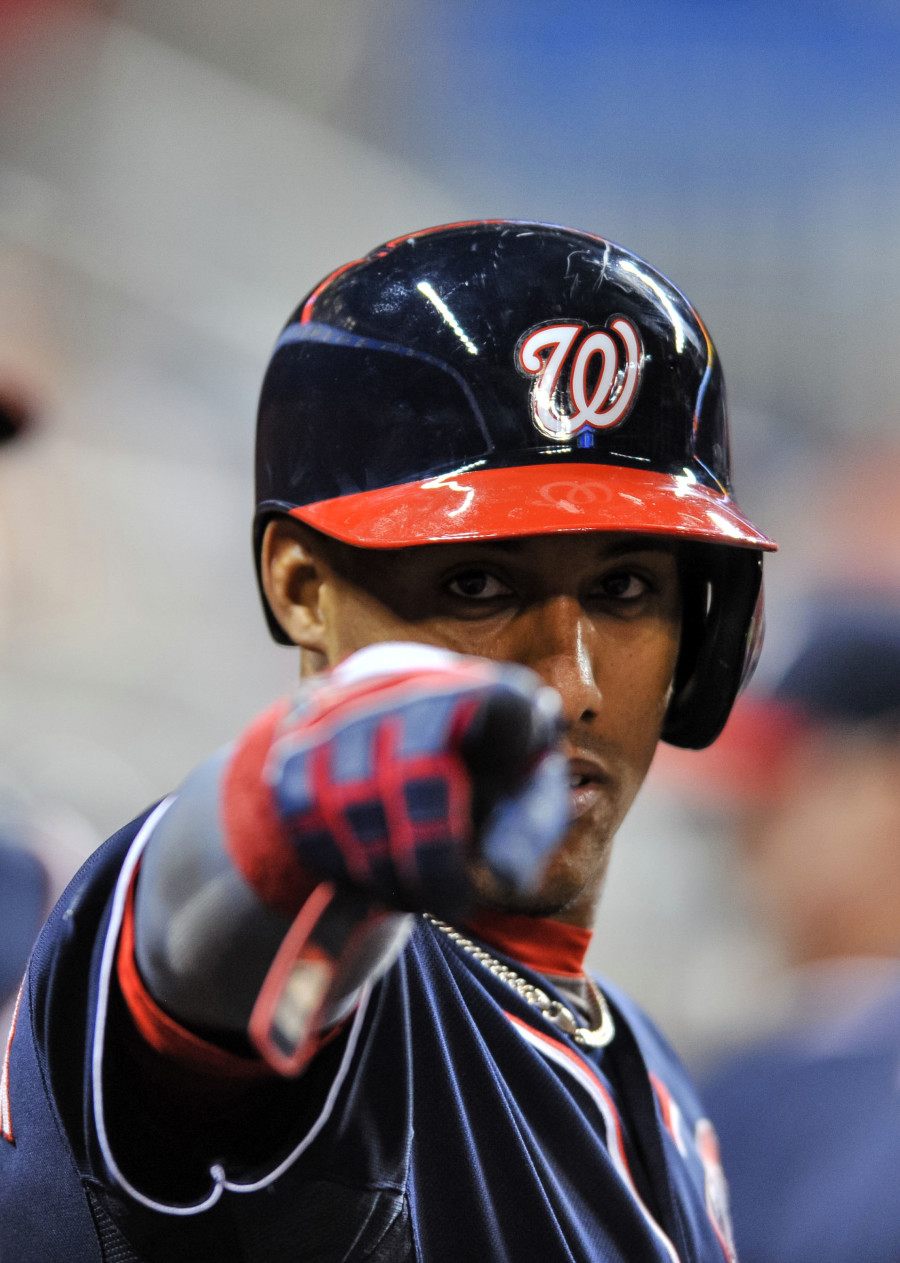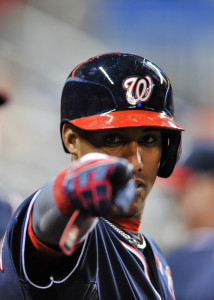 The 33-year-old Escobar will fill a significant need for the Angels while also allowing general manager Billy Eppler and his staff to remain flexible. Escobar is a capable defender at second base or third base — both positions of need to the Halos — freeing Eppler to pursue upgrades at either spot despite effectively already having filled one of the voids.
Escobar batted .314/.375/.415 with the Nats last season and saw all of his time on the field at third base, though there was also talk of playing him at second base before Anthony Rendon was sidelined for most of the season due to injury. Escobar hasn't played second base since 2007 but has worked extensively at shortstop in recent seasons, though defensive metrics were down on his work there in 2014 with the Rays.
Escobar gives the Angels an affordable option in the infield, as he's slated to earn $7MM this season and has a $7MM club option for the 2017 season as well. That should keep the Angels well below the luxury tax threshold, especially since the average annual value of his two-year, $13MM contract is a slightly lower $6.5MM.
The Angels were said last week to be in talks with David Freese about a reunion at third base, and while this doesn't preclude that from happening due to Escobar's stated versatility, he does have more experience at the hot corner. Additionally, he brings another right-handed bat to an Angels team that has, over the past six months, been said to be seeking some balance in the lineup, perhaps indicating that a left-handed second baseman would be a better fit than a right-handed third baseman. Indeed, Ken Rosenthal of FOX Sports tweets that the Angels' plan is to use Escobar at third base, though he notes that the newest Halos acquisition could be moved to second base in the event of a Freese return.
For the Nationals, the deal continues president/GM Mike Rizzo's efforts to revamp a bullpen that proved problematic throughout the 2015 season. Gott, 23, debuted with the Halos in 2015 and recorded a strong 3.02 ERA in 47 2/3 innings while averaging a blistering 96.2 mph on his fastball. However, in spite of that plus heat, Gott averaged just 5.1 K/9 while also averaging 3.0 walks per nine. Gott also averaged better than a strikeout per inning over the course of his minor league career, though, so there's hope for additional missed bats as he gains more experience in the Majors. And, the Nationals have to be intrigued by his excellent 57.2 percent ground-ball rate.
Washington will control Gott for a full six seasons, as he fell shy of a full year of service in 2015. Not only that, but he finished the year with 114 days of big league service time, which should leave him shy of Super Two designation, meaning he'll only be arbitration eligible three times. Gott will be one of several new faces in a re-worked Nats bullpen, joining lefty Oliver Perez and, presumably, right-hander Shawn Kelley (if his much-debated contract is ultimately finalized). Righty Yusmeiro Petit figures to see action in the bullpen as well, although he could also see some work in the rotation, depending on how the rest of the offseason shakes out.
Jon Morosi of FOX Sports first reported that the two sides were discussing a deal. Jon Heyman of CBS Sports reported that the agreement was in place (on Twitter). Alden Gonzalez of MLB.com reported Gott's inclusion in the deal (links to Twitter). Heyman tweeted that another minor leaguer was headed to the Nats.
Photo courtesy of USA Today Sports Images.