Over the next few weeks, I will be discussing some of the high-profile upcoming arbitration cases. I will rely partly on my arbitration model developed exclusively for MLB Trade Rumors, but I will also break out some interesting comparables and determine where the model might be wrong.
Jake Arrieta enters his second year of arbitration coming off a Cy Young Award and is due to get a large raise from his 2015 salary of $3.63MM. Our model technically has him projected to receive $10.9MM next season — a $7.27MM raise — but due to our "Kimbrel Rule," this has been revised down to $10.4MM. The Kimbrel Rule states that no player can receive a raise more than $1MM larger than the current record raise for a player in his service class. The rule was named after Craig Kimbrel a couple of years ago when his track record entering arbitration so far outdid potential comparables that we did not believe the result the model produced. Given that there are generally limits to the extent by which players break existing arbitration records, we have adjusted the model to reflect this and come up with a number of around $1MM.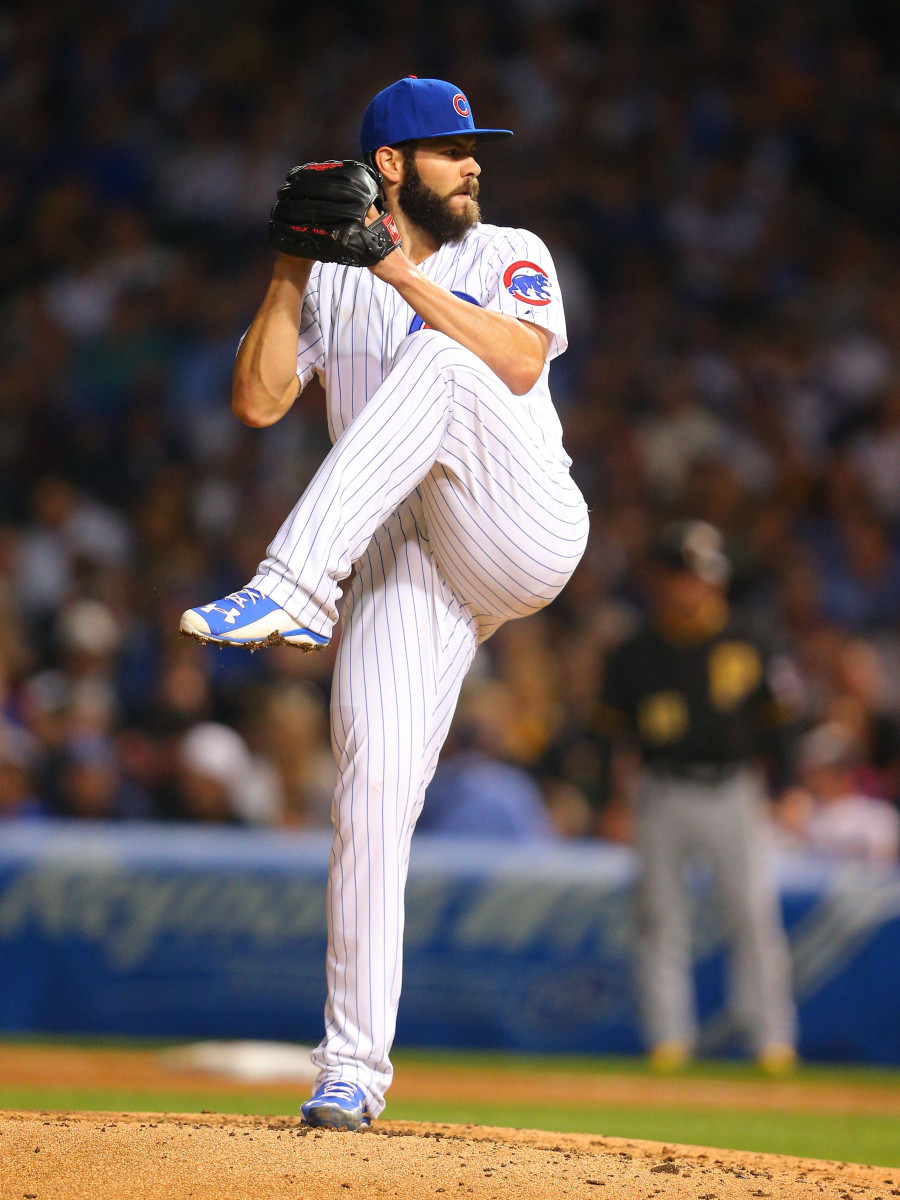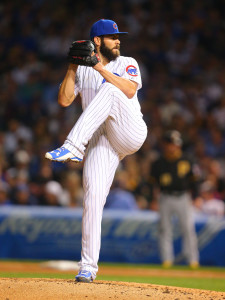 Arrieta's case is a good application of the Kimbrel Rule, considering the fact that no player in recent years has matched Arrieta's achievements heading into his second year of arbitration eligibility. The only recent player to win a Cy Young in Arrieta's service class was David Price three years ago, who went 20-5 with a 2.56 ERA. Comparatively, Arrieta won a couple of extra games and recorded a far superior ERA: he was 22-6 with a 1.77 ERA. Additionally, Arrieta's 229 innings and 236 strikeouts surpassed Price's respective totals of 211 and 205 by a significant margin. Price received a $5.76MM raise, so the Kimbrel Rule gives Arrieta projected $6.76MM raise — good for a $10.4MM salary projected for 2016.
Another potential comparable that could come up in a hearing is Felix Hernandez's 2010 season. Although Hernandez ultimately signed a multi-year deal, he initially exchanged figures with the Mariners after going 19-5 with a 2.49 ERA. The Mariners offered a $3.4MM raise, while he asked for a $7.7MM raise. Since Price ended up roughly between these two numbers three years later and had won a Cy Young, though, it would be tough for the Cubs to argue that the Hernandez case is more applicable than the case of Price. Hernandez did have the lowest ERA of any pitcher entering his second year of arbitration eligibility in recent seasons, however, but even this was nearly three quarters of a run greater than Arrieta's 1.77 mark.
Although Price did not and Arrieta has not yet, pitchers get multi-year deals in most cases like these. The downside risk of injury for a pitcher usually encourages them to hedge and cash in on their success, and the risk for the team to have to bid against other teams in the free agent market encourages them to cut a deal as well. As a result, it is difficult to find many elite pitchers who go year-to-year in arbitration. Price was the only pitcher in recent years entering his second year of arbitration eligibility as a 20-game winner, in addition to being the only Cy Young winner. However, Arrieta's far superior ERA makes Price a weak potential comparable, certainly more of a floor than a ceiling.
If Arrieta does not sign a multi-year deal, he is likely to set a record for second-year arbitration-eligible raises for starting pitchers that will set the baseline going forward. Where he lands will be an excellent test of the Kimbrel Rule, since he perfectly fits the example of pitchers who outperformed their service class in recent years on all arbitration-relevant statistics.
Photo courtesy of USA Today Sports Images.