Over the next few weeks, I will be discussing some of the higher profile upcoming arbitration cases. I will rely partly on my arbitration model developed exclusively for MLB Trade Rumors, but will also break out some interesting comparables and determine where the model might be wrong.
The reigning Most Valuable Player of the American League enters his second year of arbitration eligibility due for a healthy raise on the $4.3MM he earned in his award-winning season. Josh Donaldson hit .297 with 41 home runs and 123 runs batted in 711 plate appearances, with an All-Star appearance and a Silver Slugger Award to add to his MVP honors.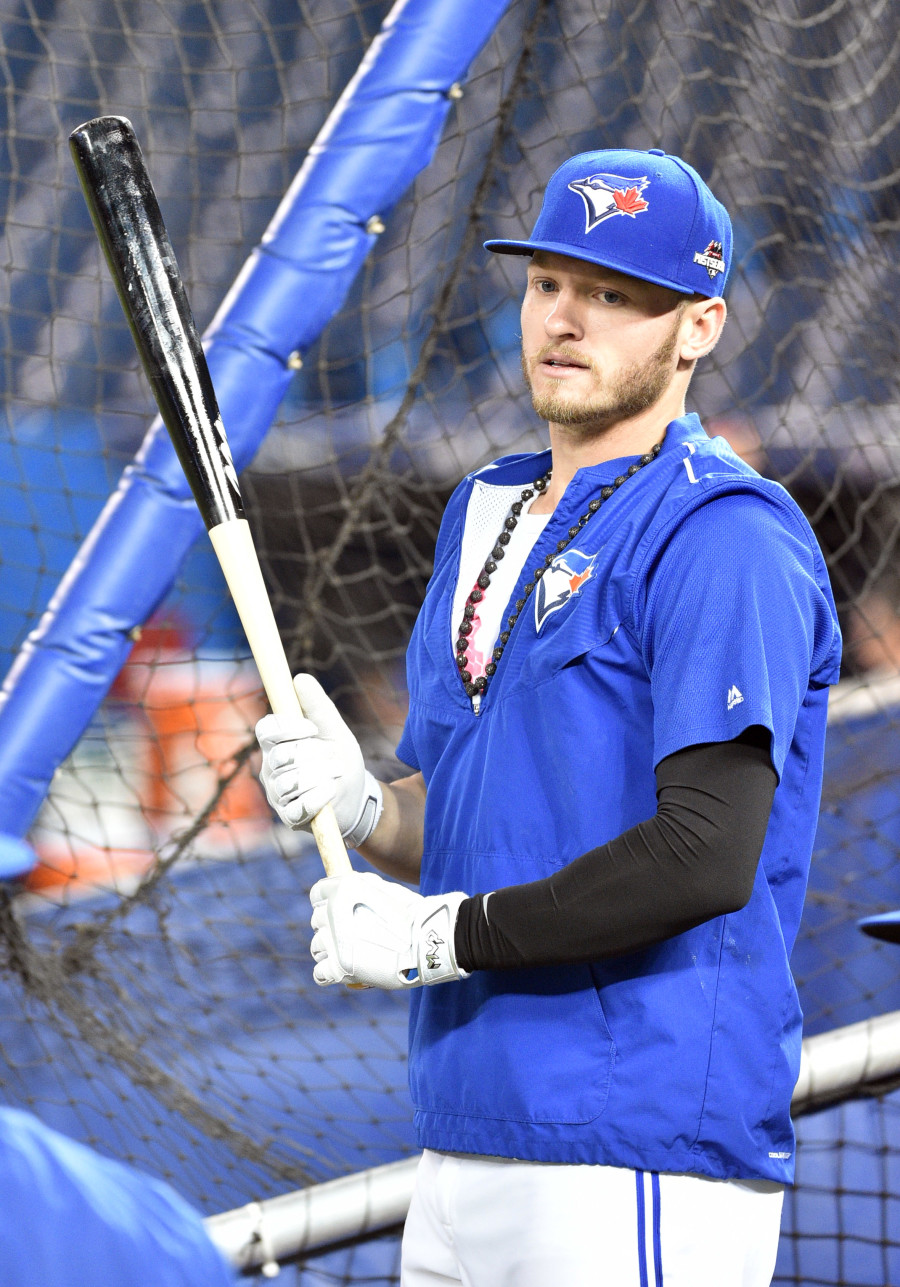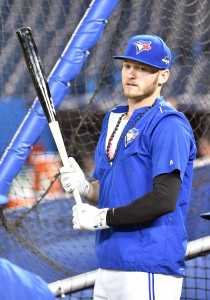 It was the third baseman's first year with the Blue Jays after a solid career in Oakland, and he certainly made a great impression on his new employers. Now, they will have to pay up in his second year of arbitration. Our model and several knowledgeable sources have confirmed that after the first year of arbitration eligibility, most players' cases are treated as raises based almost exclusively on the previous year's statistics. This helps explain why the model projects that Donaldson will receive a $7.7MM raise to a total of $12MM, which would be a record raise for a second-time eligible player.
The model's projection of a record raise seems appropriate. The current record belongs to Chris Davis in 2014, who did not win an MVP Award when received a $7.05MM raise. Davis did out-homer Donaldson, 53 to 42, and had 138 RBIs — 15 more than Donaldson — as well. But, Donaldson had a higher average, .297 versus .286, and played a harder defensive position (third base versus first base) and is known for his excellent defense. While defensive performance usually does not matter much in arbitration cases (other than position played), I believe that Donaldson should be able to use his defense and his hardware to argue that he should have a bigger raise than Davis did– probably something in line with the $12MM projection, I would guess.
The last hitter to enter his second year of arbitration eligibility after winning an MVP Award was five years ago, when Josh Hamilton earned a $5.5MM raise. Hamilton had hit .359 with 32 home runs and 100 RBIs, but in only 571 plate appearances. Donaldson's 140 extra trips to the plate with nine more home runs and 23 more runs knocked in should help him argue for a much larger raise than Hamilton received on the heels of his MVP season in 2010. Even if Donaldson cannot effectively argue that his raise should be larger than Davis' due to the power gap, he should have less trouble arguing that he is deserving of a bigger raise than Hamilton received five years ago.
Few other players seem likely to make better arbitration cases for Donaldson than Hamilton and Davis. As a result, I think the case will likely come down to an argument about whether Donaldson should get something like a $6MM raise to top Hamilton by a decent margin, or whether Donaldson should get a $7.5MM raise to set a new record beyond Davis. It's unlikely that Donaldson out-earned the $12MM salary I have projected for him, but I think it is more likely than not that he is close to this range. If he cannot argue that his case is stronger than Davis, though, he might end up around $10.3MM — a hefty raise, to be sure, but a fair margin shy of the current record increase that our model currently projects.
Photo courtesy of USA Today Sports Images.