The Astros have announced the signing of righty Doug Fister to a one-year deal. The PSI Sports Management client will receive a $7MM guarantee in the contract, which includes incentives that can boost its total value to $12MM, Chris Cotillo of SB Nation tweets.
Heading into the winter, MLBTR's Tim Dierkes predicted a one-year pact in the $10MM range for the towering right-hander. While he falls shy of that, in terms of guarantee, Dierkes rightly pegged Houston as the landing spot.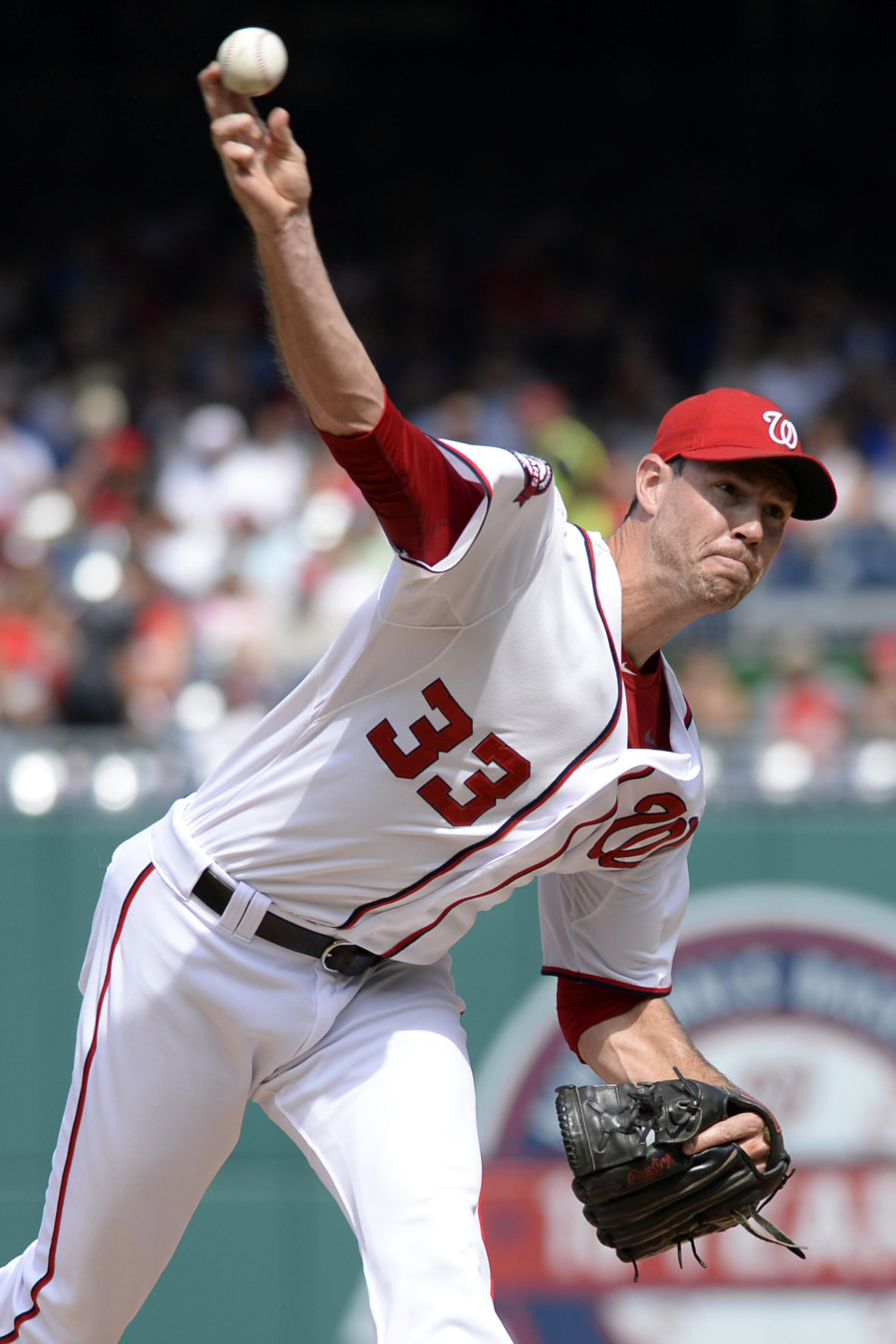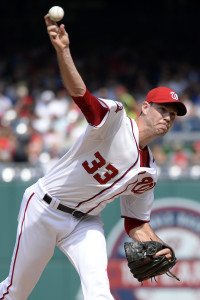 It's easy to see the appeal for an Astros club that has plenty of rotation options, but still carried some uncertainty. Fister will presumably slot in toward the back of a staff fronted by Dallas Keuchel and Collin McHugh. It's not exactly clear how things will line up otherwise, but the depth looks solid. Youngster Lance McCullers Jr. showed so much promise last year that it's hard not to imagine him in the rotation. Scott Feldman is still facing some injury uncertainty after he was shut down late last year, though he says he's healthy. And Mike Fiers had good results upon joining Houston, including a no-hitter, though he also could feature as a high-end swingman.
Fister, who'll soon turn 32, is a classic bounceback candidate. After several strong years in Detroit, he put up a stellar 2.41 ERA over 164 frames in 2014, his first season with the Nationals. But things took a turn south last year, as he dealt with injury issues and lost his rotation spot after he was tagged for a 4.60 ERA and .302/.341/.471 batting line in 15 starts.
Though he showed better form working out of the pen, there are some concerns that extend beyond the results. Fister has never been reliant on velocity, but his average sinker lost 1.7 ticks in dropping all the way to 86.1 mph in 2015. Typically a reliable groundball producer, Fister induced grounders on just 44.6% of the balls put in play against him.
Fister also allowed home runs at a much higher rate than usual in his final season in D.C. And while he's never been a strikeout pitcher, his 5.5 K/9 against 2.1 BB/9 represented the worst K:BB ratio he's logged since his debut season. Advanced metrics have always lagged results for the veteran, but they were especially down on him last year. He ended up with a 4.55 FIP, 4.46 xFIP, and 4.47 SIERA to accompany the 4.19 ERA that he tallied over his 103 total frames.
Of course, Fister battled through a forearm strain to open the year, which could go a long way towards explaining his struggles. If he can build up in camp at full strength, it isn't hard to imagine that he might return to being a quality rotation piece — even if it would be a bit optimistic to expect a repeat of that 2014 effort. While he hasn't always put up huge innings tallies, Fister has generally been rather durable over his career, and the Astros will surely hope he can fill up some frames with average-or-better run prevention numbers in 2016.
Photo courtesy of USA Today Sports Images.