FRIDAY: Chicago has filed LaRoche's retirement paperwork, officially leaving three open spots on the club's 40-man roster, according to MLB.com's Scott Merkin (via Twitter). Of course, there's been plenty of other story development since he first left the organization on Tuesday, and you can read it all at LaRoche's MLBTR tag.
TUESDAY: White Sox DH Adam LaRoche says he will "step away from baseball," Colleen Kane of the Chicago Tribune reports (Twitter links). He indicated that he would wait a few days before addressing the matter further, out of respect for his teammates' request that he think it over, but seemingly made clear he is set on retirement.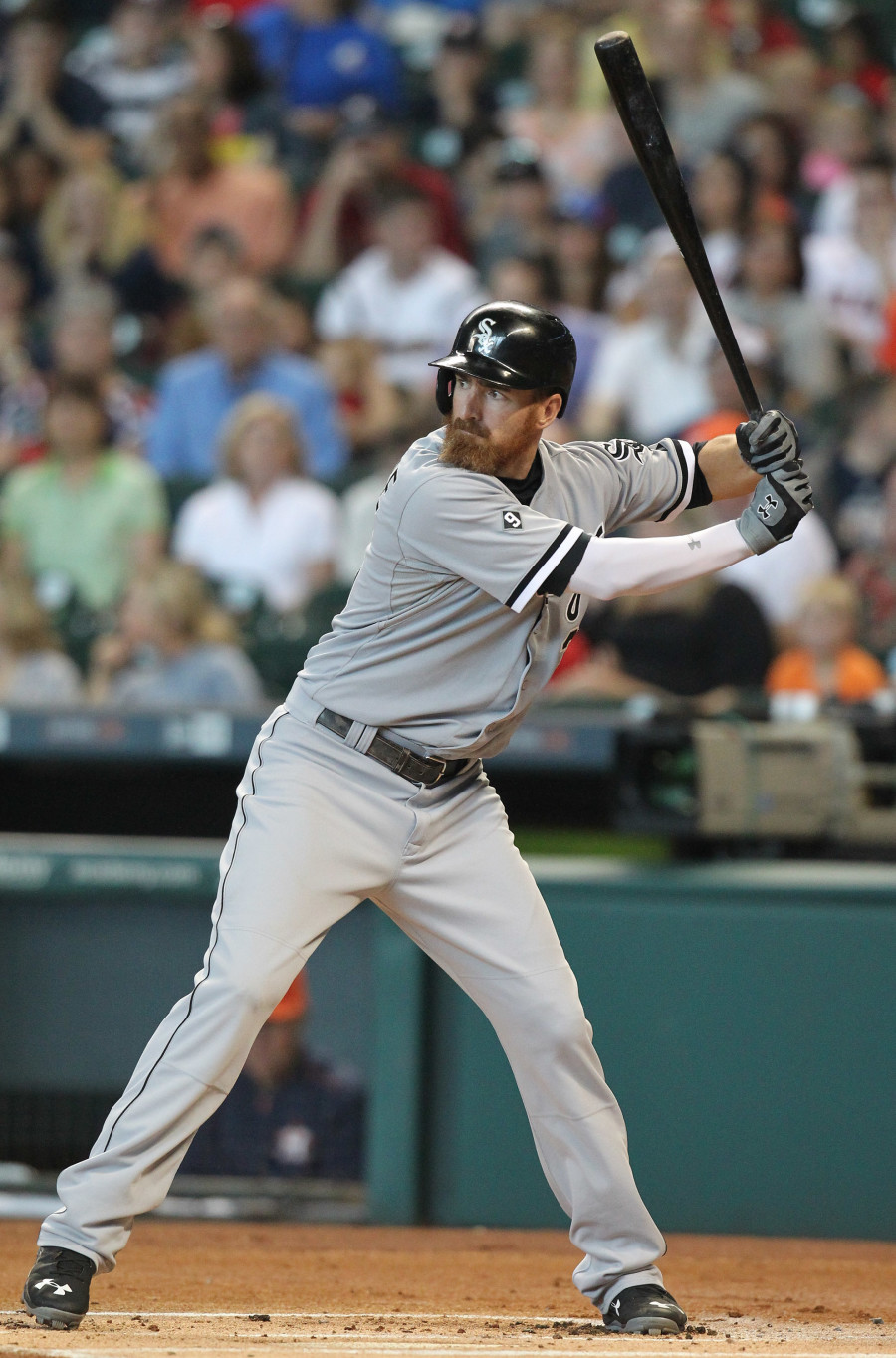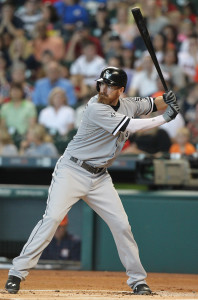 That news is notable on multiple levels, particularly as there were no prior indications that the 36-year-old was considering hanging up his spikes. The 12-year-veteran is under contract this year for $13MM, the second and final year of the two-year pact he signed to join the Sox out of free agency.
A respected veteran with a smooth swing and graceful glove at first, LaRoche endured quite a few ups and downs in his career but always seemed to re-emerge. After a promising start to with the Braves, beginning in 2004, he was dealt to the Pirates in advance of the 2007 season. He put up two solid campaigns there before falling off in 2009, when he bounced to the Red Sox and then back to Atlanta — where he finished strong to set up a one-year deal with the Diamondbacks. All told, through his age-30 season in Arizona, LaRoche carried a sturdy .271/.339/.488 slash.
The next chapter of LaRoche's career began when he signed a two-year, $16MM contract with the Nationals. LaRoche bombed in his first year in D.C. — an injury-riddled, career-worst performance — then bombed in a good way in his second — putting up a .271/.343/.510 batting line with 33 home runs. That set up another two-year deal with D.C. in free agency, with his final two seasons with the Nats once again following the down-up pattern. LaRoche again visited the open market, with a qualifying offer weighing him down for a second time, and ultimately went to the White Sox for two years and $25MM.
LaRoche scuffled last year for Chicago, though he wasn't alone in that regard. Over 484 plate appearances, he slashed just .207/.293/.340 and hit a dozen home runs — well off of the production levels that earned him that contract. Most worryingly, perhaps, his strikeout rate shot up to 27.5% and LaRoche struggled to get anything going against opposing southpaws. While he's turned things around before, he was certainly a major question mark heading into 2016. It didn't help that he's been limited by back issues this spring.
From the team's perspective, parting with LaRoche on its own accord surely at least had to be considered. Melky Cabrera profiles better as a designated hitter than a corner outfielder, and looks like the most likely option to slide into LaRoche's presumed role as the primary DH. Of course, that would leave Avisail Garcia back in primary duties in one outfield corner, perhaps platooning with J.B. Shuck or Daniel Fields, and that may not be optimal.
While LaRoche's career is worth celebrating on its own accord, the financial elements cannot be ignored. It's unclear at present whether LaRoche will recoup any of the $13MM he was set to earn, but even a significant chunk of that amount would represent a huge boon to the team's payroll flexibility. There aren't any obvious, big-ticket free agents to spend it on — unless Chicago wants to replace him directly with Justin Morneau or add a veteran such as Marlon Byrd — but it's certainly plausible to imagine the South Siders revisiting trade talks for a player such as Andre Ethier or Jay Bruce. Alternatively, of course, the club could wait and prepare to deploy those reserves at the deadline.
Photo courtesy of USA Today Sports Images.