This is the latest installment of our Offseason in Review series. You can see a full index of the series here.
After a very brief retooling effort at last year's trade deadline, the Tigers, led by new GM Al Avila, entered the offseason with a characteristic win-now approach and spent heavily.
Major League Signings
Justin Upton, OF: Six years, $132.75MM (opt-out clause after second season)
Jordan Zimmermann, SP: Five years, $110MM
Mike Pelfrey, SP: Two years, $16MM
Mark Lowe, RP: Two years, $11MM
Mike Aviles, 2B/3B/SS: One year, $2MM
Jarrod Saltalamacchia, C: One year, $507,500 (Marlins paying the remainder of Salatlamacchia's salary)
Total spend: $272.26MM
Notable Minor League Signings
Trades and Claims
Extensions
Notable Losses
Needs Addressed
Though the Tigers entered the offseason with a new GM, the club's M.O. was as familiar as ever; the words "lengthy rebuild" aren't in the Detroit vernacular, and former GM Dave Dombrowski's trades of David Price, Yoenis Cespedes and Joakim Soria are probably the closest thing we'll see to a rebuilding process under owner Mike Ilitch. Ilitch is one of the most aggressive owners in baseball, and another quarter-billion dollars spent on player salary this offseason speaks to that point. Ilitch candidly noted at a press conference this offseason that he "doesn't care" about spending money. His goal is to put a winner on the field, and Avila acted aggressively in an effort to make that dream a reality.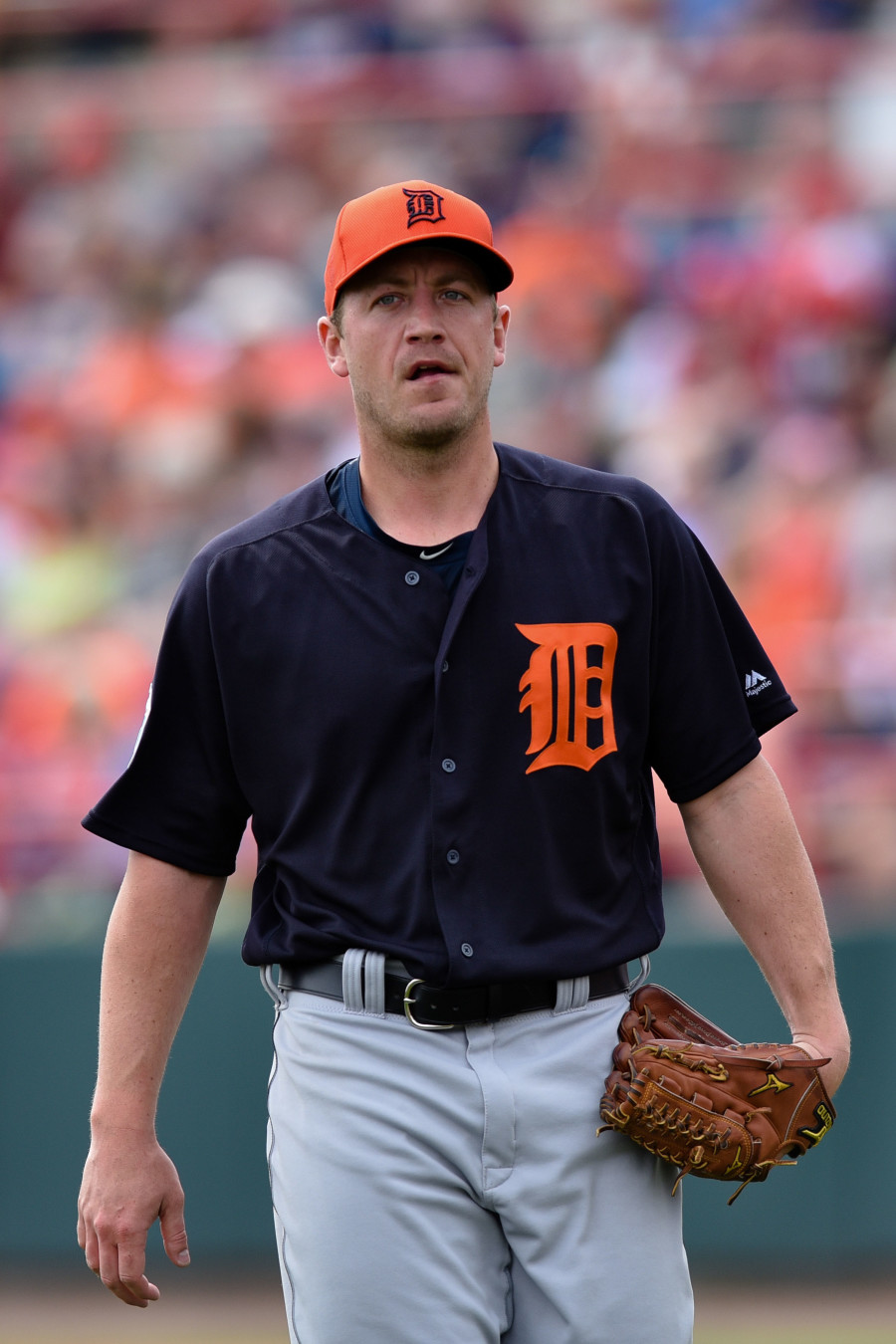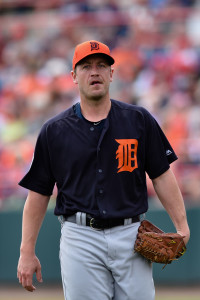 Price, Alfredo Simon and Shane Greene were all trade acquisitions made to help bolster the pitching staff in the final 13 months of Dombrowski's tenure, but Price was traded, Simon struggled prior to hitting the open market, and injuries cut Greene's season short. The Tigers clearly needed rotation help despite having landed a pair of MLB-ready starters for Price in Daniel Norris and Matt Boyd, and Avila made his first free-agent signing a significant one in the form of a five-year, $110MM contract for Jordan Zimmermann. The 2015 season came with some red flags for Zimmermann — notably, a diminished strikeout rate and slightly increased walk rate — but he's averaged 203 high quality innings per season across the past four years, and the Tigers will be counting on more of the same for the foreseeable future.
That track record of quality innings isn't there for Mike Pelfrey, but the Tigers clearly believe he's capable of delivering, as they inked him to a two-year, $16MM contract to serve as the club's fourth starter, falling in line behind Justin Verlander, Zimmermann and Anibal Sanchez. (Norris is the favorite to hold down the final spot.) The Pelfrey contract was inexpensive compared to many of the other deals for starting pitchers that we saw this offseason, but it still raised some eyebrows; Pelfrey is a former top pick that settled in as a durable innings eater for the 2008-11 Mets, but he has a 4.94 ERA with largely uninspiring peripherals since returning from 2012 Tommy John surgery. As a ground-ball pitcher, he'll benefit from Jose Iglesias and Ian Kinsler, but a more patient approach to that second rotation spot might've better served the club.
Cespedes' departure created a need for the Tigers in the outfield, and the club initially looked to address the option somewhat on the cheap. While Braves GM John Coppolella indicated that he wasn't interested in trading Cameron Maybin to clear salary, that seems to have been one of the more significant factors in the trade that sent Maybin from Atlanta back to the Tigers (his original organization), as Avila parted with a fairly modest price of lefty relievers Ian Krol and Gabe Speier to land him. The Maybin deal, at the time, was said by Avila to likely signal the end of the club's outfield pursuits, but over the holidays, Ilitch became convinced that the club needed another big bat, and Justin Upton was signed to a six-year deal shortly thereafter. He'll give the club a bat comparable to the one they lost in Cespedes, pushing Maybin into a platoon with Anthony Gose in center field.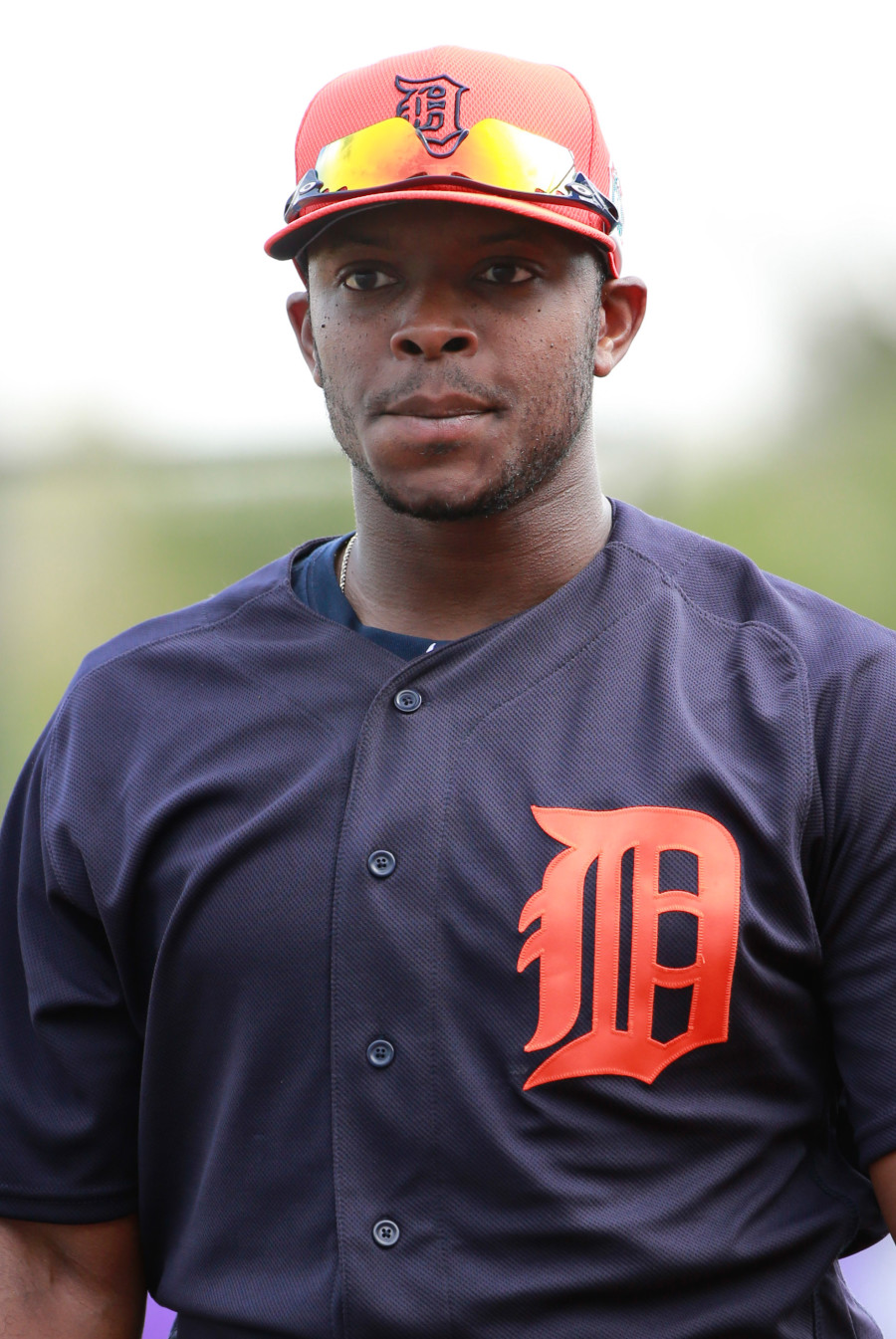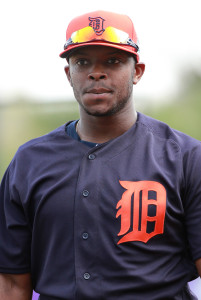 Upton's deal comes with an opt-out clause after the second season, and while he's stated that he signed the deal to come to Detroit for six years, it's difficult to imagine him playing well for a couple of seasons and neglecting to exercise the clause. Upton will play the coming season at age 28, so there's no reason to expect a decline in his bat, which has been about 25 percent better than the league average across the past seven seasons.
Revamping the bullpen — a perennial Achilles heel for otherwise strong Tigers clubs — was a goal for Avila in his first winter in control as well. To that end, he acquired an experienced and still-highly-effective late-inning arm in Francisco Rodriguez, pairing him with an excellent left-handed setup option in Justin Wilson and a resurgent right-handed option in Mark Lowe. K-Rod and Wilson were acquired without sacrificing any of the organization's top 15 or so prospects — a nice value for Avila & Co., especially considering the fact that Wilson has three years of control remaining. Lowe's two-year deal will be addressed at greater length below.
Questions Remaining
The Tigers will be paying $70MM for their top four starting pitchers this season, but outside of Zimmermann, none of the four has a strong track record in recent seasons. Verlander looked sharp late in the 2015 campaign, logging a 2.27 ERA over his final 99 1/3 innings, but his velocity remained in the 92-93 mph range, and it seems unlikely that it will ever reach its previous heights. Sanchez has battled injuries over the past two seasons and has yet to appear in a Grapefruit League game, in part due to triceps inflammation. Pelfrey, of course, struggled throughout the majority of his Twins tenure, as previously noted.
Detroit's infield is mostly set, but third base remains a question. Nick Castellanos improved in the field and showed a bit more power in his second season last year, but he still graded out below average overall with the glove (-9 DRS, -10 UZR) and at the plate (98 OPS+, 94 wRC+). Castellanos' slugging percentage was about league average for a third baseman, but his OBP was below both the league average and the average third baseman. Detroit is still committed to its former top prospect, but a poor first half could lead Avila to seek an upgrade on the trade market this summer.
In Upton and J.D. Martinez, the Tigers have one of the more powerful corner-outfield duos in all of Major League Baseball, but the center field platoon of Maybin and Gose comes with some question marks. Both players have the speed to cover plenty of ground but rate poorly in the eyes of defensive metrics (which Gose bizarrely called a "scam" designed to "make money" this spring rather than examine his game for areas of potential improvement). There are offensive questions about the pair, as well; Gose fanned at a 27 percent clip in each of the past two seasons, and neither player has particularly strong career marks with the bat, even when holding the platoon advantage. In fact, Maybin's career numbers versus lefties are worse than his numbers against right-handed pitching (though that trend reversed last year in Atlanta).
From a longer-term perspective, the larger question in the outfield may be whether the team is able to retain Martinez beyond his remaining two years of control. The extension for Martinez, who has quickly risen to stardom in Detroit, didn't extend club control and rather only locked in the price tags on his remaining arbitration seasons. As I examined at the time Martinez acknowledged ongoing extension talks, the Tigers already have more than $122MM committed to the 2018 payroll, $105MM committed in 2019 and $78MM committed in 2020. Those numbers, of course, would decline if Upton were to exercise the opt-out provision in his contract, but there's no firm way of knowing he'll do so. A healthy Upton almost certainly will, but injuries or an unexpected decline in performance could alter the outcome.
Tacking on an extra $18-20MM per season for a Martinez extension (and that's estimating on the conservative end of a theoretical AAV for an extension) to each of those seasons significantly limits the maneuverability to fill out a competitive roster with useful pieces. Were Upton's deal guaranteed to be coming off the books, a Martinez extension wouldn't be quite so treacherous. However, this is this is one situation that highlights the fact that opt-outs carry risk not only in the form of a declining or injured player opting in (and thus becoming overpaid) but also in the form of making the waters of long-term planning difficult to navigate.
Deal of Note
Mark Lowe's dominant numbers with the Mariners made the minor league deal he signed last offseason into one of the most notable bargain pickups of the year and ultimately turned him into a trade chip for the M's in July. The Tigers rewarded Lowe's age-32 renaissance with a two-year, $11MM contract, demonstrating that they were undeterred by his lesser numbers with the Blue Jays and convinced that he could serve as a quality 'pen piece through 2017.
While there's certainly reason to believe that's the case — Lowe's velocity was back at its 2009-11 levels and he showed excellent control — we saw similar resurgences rewarded with markedly smaller contracts later in the offseason. Players that sign early, especially relievers, will almost always come out better than those who wait to sign into the new year, but the fact that rebounds from Joe Blanton and the much younger Trevor Cahill resulted in one-year deals worth less than $5MM raises the question of whether the Tigers would've been better served to wait out the relief market a bit. Of course, there was also at least one far more lavish expenditure on a revitalized bullpen arm (tip of the cap to Ryan Madson), and if Lowe continues his excellence, the Tigers won't mind having paid at a higher rate.
Overview
Avila's first offseason at the helm looked fairly similar to some of the recent offseasons under the Dombrowski-led Tigers: a number of high-priced, long-term expenditures designed to win in the present despite a considerable amount of long-term risk. Eventually, the Tigers are going to be faced with an aged roster of overpaid former stars, as it's just not likely that Miguel Cabrera, Justin Verlander, Victor Martinez, Jordan Zimmermann, etc. will continue to be productive into their mid-to-late 30s. That could be compounded if the club ultimately inks Martinez to a lengthier extension.
It's been written for years (including here) that that long-term ledger could lead to dark days in Detroit, but those days haven't yet arrived. Though they have question marks in the rotation and at a few spots on the diamond, the Tigers have what looks to be an improved bullpen as well as a strong lineup capable of compensating for some of the questions that permeate the starting staff. And, of course, if the Tigers feel they need rotation reinforcement come summer, Ilitch will almost certainly green-light a win-now approach for Avila and his staff in July. I wouldn't call Detroit the division favorite, but the AL Central should be a tightly contested bunch this year, and the Tigers look poised to return to the midst of the fray after a rare sell-off last July.
Let's turn this one over to the audience with a poll (link to poll for mobile app users)…

Photos courtesy of USA Today Sports Images.