The Orioles have added some more punch to an already powerful lineup, as they formally announced a one-year contract with first baseman Pedro Alvarez on Thursday. Alvarez, a client of Scott Boras, will reportedly be guaranteed $5.75MM and can earn another $1.25MM in incentives tied to plate appearances. Specifically, he'll receive a $200K bonus upon reaching 350, 400, 450, 500, and 550 turns at bat, plus an additional $250K if he gets to 600 plate appearances.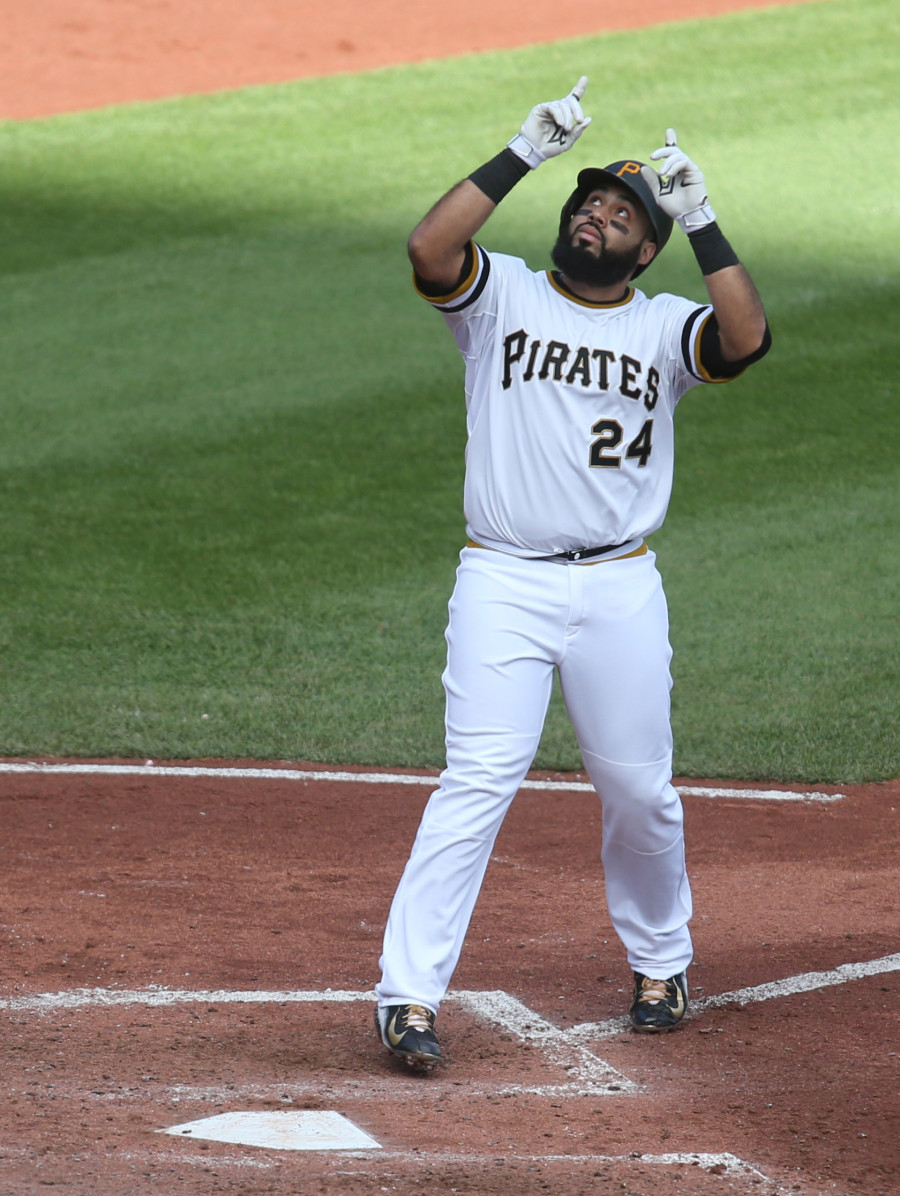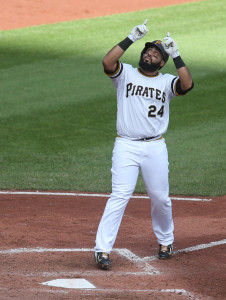 Alvarez, 29, just wrapped up a six-year run with the Pirates — the organization that chose him second overall in the 2008 draft — when he was non-tendered earlier in the offseason. He had moved across the diamond from third after his defensive struggles increased, but continued to receive poor reviews with the glove.
On the other hand, Alvarez's power at the plate has never been in question. He swatted 27 home runs last year in 491 plate appearances, and has twice topped thirty bombs in a single season. Though he's not much of an on-base threat, Alvarez's overall batting line of .243/.318/.469 landed well above league-average in overall output.
That production is fairly typical for Alvarez, who strikes out quite a bit and doesn't walk quite enough to make up for a low batting average. His left-handed bat should play quite well at Camden Yards, though, and he'll join an impressive group of sluggers in the middle of the Baltimore order.
Presumably, Baltimore won't utilize Alvarez much in the field, as Chris Davis and Manny Machado  are entrenched at the corners. He'll join fellow power hitter Mark Trumbo (a right-handed bat) as a DH option — both carry traditional platoon splits — though Trumbo will likely also see quite a bit of action in the corner outfield. Alternatively, Davis did see some time in the outfield last year, and it's at least possible that the O's will deploy him there and Trumbo at first base.
Orioles fans can expect to be treated to quite a show when the offense is clicking. Alvarez is one of six players on the roster who have cracked 30 homers in a single season, along with Davis, Machado, Trumbo, Adam Jones, and J.J. Hardy. Likewise, catcher Matt Wieters and second baseman Jonathan Schoop have shown plenty of pop for their respective positions. Rounding things out, new left fielder Hyun Soo Kim may not quite see his KBO production translate fully to the majors, but he delivered 28 long balls last season in Korea.
The O's have long been said to be pursuing another bat, with Reds outfielder Jay Bruce a possible trade piece. While Alvarez won't factor as an option in the grass, his addition likely brings that dalliance to an end by pushing Trumbo back into the field (at least against right-handed pitching).
It's been an eventful winter in Baltimore, to say the least. Wieters' decision to accept his $15.8MM qualifying offer may have set the course, as that one-year deal (and the loss of a chance at draft compensation) helped nudge the club towards its later investments. The Orioles also brought back reliever Darren O'Day (four years, $31MM) and re-signed Davis to a huge contract (seven years, $161MM), punted a pick to ink Yovani Gallardo (two years, $22MM), also added Kim (two years, $7MM) and Alvarez via free agency, and acquired Trumbo via trade. The aggregate outlay tops $250MM in new salary commitments (including Trumbo's arb payday) and ultimately required the team to pass up or part with three selections in this summer's amateur draft (including the one that Wieters might have delivered had he rejected the QO).
Dennis Lin of the San Diego Union-Tribune first reported the signing on Twitter. Ken Rosenthal of FOX Sports had the term (on Twitter), Joel Sherman of the New York Post the guarantee (in a tweet), Jon Heyman of MLB Network the total incentives (via Twitter), and Rich Dubroff of CSNmidatlantic.com the incentives breakdown (in his own tweet).
Photo courtesy of USA Today Sports Images.