This is the fourth entry in the Offseason In Review series.  You can also read our Reds, Rockies and White Sox entries. The full index of Offseason In Review posts can be found here.
The Indians saw longtime execs Mark Shapiro and Ross Atkins depart to head up the Blue Jays' baseball operations department, leaving the subsequently promoted president of baseball operations Chris Antonetti and GM Mike Chernoff to fill out the roster around one of baseball's best pitching staffs.
Major League Signings
Notable Minor League Signings
Trades
Acquired OF Collin Cowgill from Angels in exchange for cash considerations
Acquired RHP Dan Otero from Phillies in exchange for cash considerations
Waiver Claims
Extensions
Josh Tomlin, SP: Two years, $5.5MM plus $3MM club option ($750K buyout)
Notable Losses
Needs Addressed
Unlike most clubs entering the offseason, Cleveland didn't feel an overwhelming need to search for pitching, as the club has three top-tier starters under control for the foreseeable future in the form of Corey Kluber, Carlos Carrasco and Danny Salazar (to say nothing of a high-ceiling fourth starter in Trevor Bauer and a pair of quality options for the fifth spot in Josh Tomlin and Cody Anderson). Rather, the question was whether the club would deal from its potential pitching surplus to address other needs around the diamond. With room for upgrades at both infield corners and a pair of outfield spots, there were a number of routes that the Tribe could take to improve an offense that finished 11th in the American League in runs scored.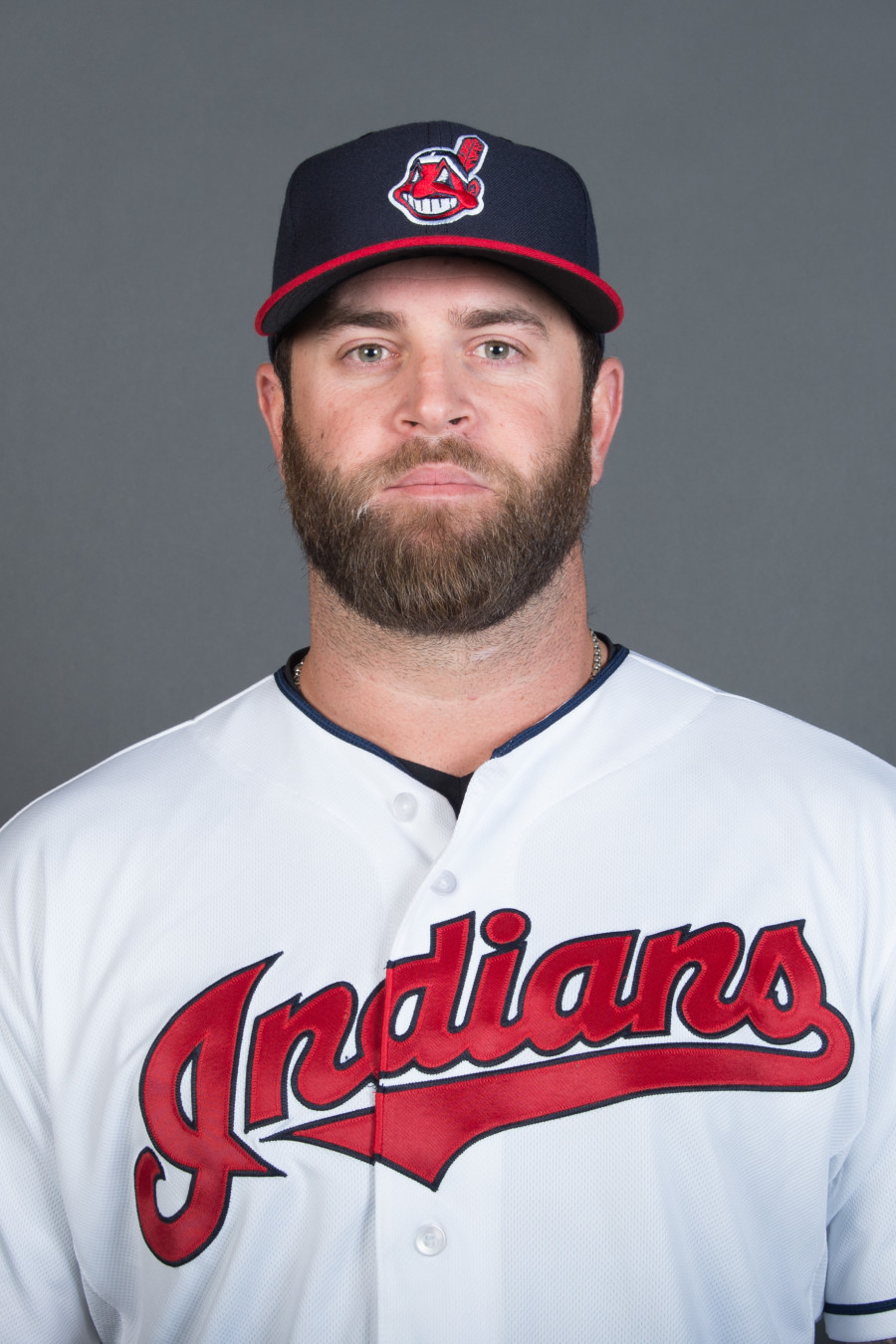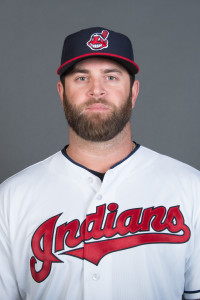 Mike Napoli was brought in to serve as an upgrade at first base, and he'll provide the club with a strong glove there, pushing Carlos Santana to DH duty. Napoli didn't hit much in Boston last season, but he batted .295/.396/.513 upon being acquired by the Rangers late in the year. The catcher-turned-first-baseman still crushed left-handed pitching last season, but at $7MM — a fairly notable sum that represents nearly 40 percent of the free-agent spending by the Indians — they'll be expecting him to produce even against same-handed pitching.
The need across the diamond at third base was certainly more palpable than the need at first, and while the Indians waited awhile to address the position, the club's late signing of Juan Uribe should serve as an upgrade. Though he'll turn 37 later this month, Uribe continues to grade out well defensively at third base. While he might not yield the level of defensive value that a platoon of Jose Ramirez and Giovanny Urshela could have produced, Uribe should be average or better with the glove with a markedly superior bat. This past season, Uribe slashed .253/.320/.417 with 14 home runs in 397 plate appearances, thereby continuing a resurgence that began in 2013 with his age-34 campaign. Uribe almost certainly won't return to his ways as a 20- to 25-homer threat, but a collective .281/.329/.432 batting line across three prior seasons suggests that there's still life in his bat, and his personality should be a boon to the clubhouse.
Left-handed relief was perhaps the one area in which the Indians have some uncertainty on the pitching staff, and the front office added a number of veteran arms on minor league deals in the hopes of parlaying one or two into solid production. Lefties Joe Thatcher, Ross Detwiler and Tom Gorzelanny have all had success in the Majors within the past two seasons, and any could emerge as a complement to incumbent options like Kyle Crockett and Giovanni Soto. Alternatively, upper-level minor leaguers Shawn Morimando and Ryan Merritt could emerge as lefty relief candidates, and former fifth starter T.J. House remains on the 40-man roster (though he missed most of 2015 with shoulder injuries and struggled in a return to action in last year's Arizona Fall League).
Questions Remaining
The outfield was already the Indians' largest question mark heading into the offseason, and that uncertainty only became more pronounced with the news that Michael Brantley would require surgery to repair his ailing shoulder. However, despite a glaring need, the club's only big league acquisition was veteran speedster Rajai Davis. While the fleet-footed Davis remained a productive player throughout his two most recent seasons with the division-rival Tigers, he's a right-handed hitter that comes with a notable platoon split, making him best-suited for part-time work.
Losing Brantley was a sizable enough blow to the team, but the club lost projected center fielder Abraham Almonte to an 80-game PED suspension in the first week of Spring Training. That Cleveland was relying on the journeyman Almonte, a career .244/.297/.378 hitter that batted an improved .264/.321/.455 in 196 PAs with the Indians last year, was a questionable decision in the first place, as I noted in previewing the team's offseason back in early October.
With Almonte and Brantley out of action, Cleveland will look to some combination of Davis, Lonnie Chisenhall, Collin Cowgill, Joey Butler and minor league signees like Will Venable and Robbie Grossman in the outfield. Prospect Tyler Naquin, too, could factor into the mix with a strong spring after a solid minor league showing in 2015. None of those options come with much certainty, though a few patchwork platoons could be forged. Davis has long handled left-handed pitching quite well, so he could be paired with newly converted outfielder Chisenhall (who posted brilliant defensive marks in a small sample last year) in right field or with Venable in center field. However, Venable has suffered through two dismal seasons, and at 33 years of age, it's fair to wonder if there's been some deterioration of his skills.
Cowgill and Butler are, like Davis, right-handed bats best-suited for part-time work; Cowgill comes with a more defensive-minded approach, whereas Butler provides more with the bat but less with the glove.
It should be pointed out that Austin Jackson remained available on the free agent market even after the Almonte suspension, but the Indians watched him sign a one-year, $5MM deal with the division-rival White Sox instead of bringing him into the fold. Cleveland reportedly showed interest in Jackson, but the payroll was long said to be tapped out. This is, of course, speaking with the glaring benefit of hindsight, but given the need in the outfield, the $7MM allocated to Napoli with the hopes that he can still hit right-handed pitching (which he failed to do in 2015) could arguably have been better spent helping to bolster Cleveland's offer to Jackson. When Napoli signed, no one knew that Jackson would languish in free agency for this long, nor that Almonte would be suspended. But relying on Almonte was always a risk, and given the number of first base/DH types that signed late (or, in Justin Morneau's case, have yet to sign), there's a good case to be made that prioritizing the outfield and pursuing a cheaper first base/DH option should have been Plan A all along.
All of this outfield uncertainty raises the question of whether the Indians should've dealt from their stockpile of controllable arms to add a bat into the mix. Top prospects Bradley Zimmer and Clint Frazier are both rising through the minor league ranks, so it's understandable if the club feels that reinforcements are on the way. That, however, does little to improve the short-term outlook for a club that is otherwise well-positioned to contend within its division. The Indians were oft-connected to Marlins outfielder Marcell Ozuna, and we saw the Rockies part with a controllable corner option in Corey Dickerson without even securing a Major League ready starting pitcher. The D-backs, too, saw fit to part with five years of Ender Inciarte (and another pair of highly touted prospects) to add Shelby Miller to their rotation, and it can be argued that Cleveland has multiple arms that are superior to Miller. Other financially affordable names like Charlie Blackmon were said to be on the market, and there was even talk of the Astros being willing to entertain the thought of moving George Springer for a sizable enough return.
Cleveland boasts a rotation that would still look appealing even with one member subtracted, a solid bullpen and quality bench pieces in Jose Ramirez and Roberto Perez. (Any of the previously listed Butler, Cowgill or Venable would also make for a quality big league bench piece.) Relying on this outfield mix while also banking on returns to form from Napoli and Yan Gomes could very well create difficulty when it comes to scoring runs.
Deal of Note
Tomlin's extension, while not the biggest headline-grabber, was one of the more peculiar multi-year deals in recent memory. Tomlin had already agreed to a one-year, $2.25MM contract to avoid arbitration, and he received the added perk of the Indians making that sum fully guaranteed (which is not the norm for arb salaries). His contract, however, guarantees him $5.5MM in total, including the upcoming season, meaning that Tomlin surrendered what would have been his first free-agent season for a total of $3.25MM. Beyond that, he gave the Indians control of his second free-agent season by virtue of a club option valued at $3MM (with a $750K buyout). If the option is picked up, Tomlin will receive $5.5MM for his first two free-agent years.
While he doesn't come with a huge track record in the Majors, Tomlin showed promising gains in the strikeout department across the past two seasons, and we've seen teams throw around $5.5MM and more on one-year gambles (e.g. Rich Hill) with based on very small samples of success. The flipside, of course, is that he's guaranteed himself some meaningful salary — something that was clearly important to Tomlin, as evidenced by the fact that his agents pushed for a fully guaranteed arb agreement. Still, if Tomlin enjoys even a reasonably healthy, successful season, his earning power would have vastly outpaced the extension's modest guarantee.
Overview
At the outset of free agency, I wouldn't have disagreed with the notion that the Indians didn't need to do much to contend for the AL Central in 2016. I doubt, however, that I'd have anticipated such a strict adherence to that line of thinking on the team's behalf. The Indians will once again have one of baseball's best pitching staffs, but they'll need plenty to go right in order to score enough runs to support those arms. An accelerated return for Brantley — which is the direction he's reportedly heading — and contributions from a prospect such as Naquin or even Zimmer would go a long ways toward improving the team's chances. That's quite a bit to bank on, though, especially considering the other rebounds that will be hoped for around the rest of the roster (Napoli, Gomes, possibly Venable).
Questions aside, I'll be surprised if the Indians aren't in the mix in the AL Central this season. Beyond the team's pitching depth, the pairing of Francisco Lindor (whom I felt should've landed Rookie of the Year honors over the also-excellent Carlos Correa) and Jason Kipnis creates one of baseball's best double-play tandems, and a healthy Brantley is among baseball's best outfielders. Nevertheless, many of the same offense-oriented questions that surrounded the team in 2015 figure to recur in 2016, and it's not hard to envision them seeking a bat or two come July.
MLBTR readers that want to give their own take on the Indians' offseason can weigh in with their grade in the following poll (link to poll for mobile app users)…

Photo courtesy of USA Today Sports Images.