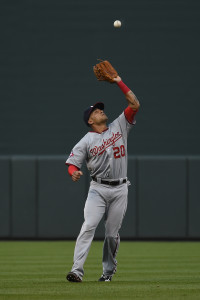 Today's MLBTR podcast features two great guests. First, Evan Grant of the Dallas Morning News hops on the show to fill us in on an upbeat Rangers camp. The topics include the signing of Ian Desmond, what Texas might do with its ample depth, whether there are any trades to explore this spring, and the extension situation with veteran third baseman Adrian Beltre.
Next, host Jeff Todd is joined by Bradley Woodrum to discuss his recent statistical research into predicting the likelihood of Tommy John surgeries. You can find the post on his findings right here on MLBTR, and Brad's podcast discussion is essential listening for those interested in understanding it fully. He provides an excellent look at the process, the results (including what they do and don't tell us), and what still remains to be investigated.
Click here to subscribe to the podcast on iTunes, and please leave a review! The podcast is also available via Stitcher at this link.
The MLB Trade Rumors Podcast runs weekly on Thursday afternoons.