Cuban second baseman Jose Miguel Fernandez, who left Cuba in search of a big league deal back in December, has now been officially declared a free agent by Major League Baseball, reports Ben Badler of Baseball America. He's free to sign with a Major League club at any time.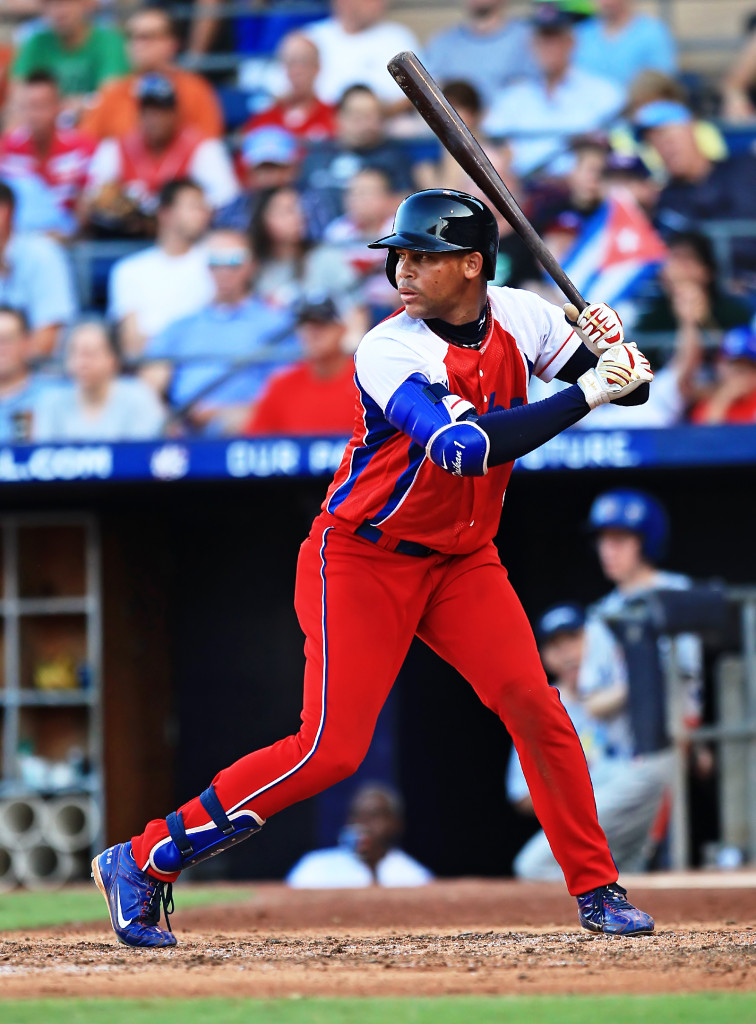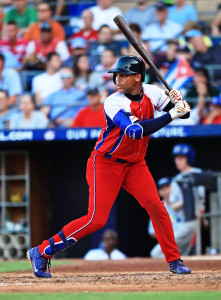 Because of his age (27) and extensive professional experience in Cuba's Serie Nacional (eight seasons), Fernandez is exempt from international bonus pools. It's been quite some time since he's played regularly in game action — Fernandez's last full season in Cuba was the 2013-14 campaign — but he'll host a showcase for teams later this month, according to Badler, who notes that scouts are "eager" to see him. A showcase in February was canceled after Fernandez was said to have come down with dengue fever, Badler adds.
Fernandez is the owner some fairly gaudy stats from Cuba and is known as an on-base machine with excellent bat-to-ball skills. The left-handed hitter has authored a lifetime .319/.403/.423 batting line in 2580 plate appearances in Cuba's top league, and he batted an outstanding .326/.482/.456 in the aforementioned 2013-14 campaign. (Cuba's season is played in the winter, hence the listing of two years.) Fernandez played in 15 games during the 2014-15 season, prior to his first attempt at defecting, and batted .315/.415/.426 in 65 trips to the plate. However, he was detained in his attempt to leave the country and was reported at one point thereafter to be heavily guarded by the police.
Badler has previously reported that Fernandez has below-average pop and is merely an adequate defender at second base. As such, he profiles as a high-on-base and low-strikeout option at second upon reaching the Majors. Indeed, he struck out in a stunningly low 4.4 percent of his plate appearances in Cuba — just 113 times in his 2580 trips to the plate. Even if he lacks the power and defensive upside to become a star-caliber player, Fernandez is a more or less MLB-ready option at second base that could step into a big league lineup in short order, though it stands to reason that given his incredibly long layoff from in-game activity, some minor league seasoning figures to be in order.
About a month ago, MLB Network's Peter Gammons reported that rival clubs believe the Padres are the heavy favorites to sign Fernandez, though we certainly could see other teams enter the mix with Fernandez now officially on the market. From my vantage point, the Royals, Angels, Braves, Phillies and Brewers could all use some second base help in addition to the rumored favorites in San Diego, though that list is of course highly speculative in nature.
Photo by Alyson Boyer Rode.