One of the top players in Cuba, second baseman Jose Miguel Fernandez, has left the island and will seek a Major League contract, reports Ben Badler of Baseball America. Badler ranked Fernandez, 27, as the No. 3 player in Cuba back in April.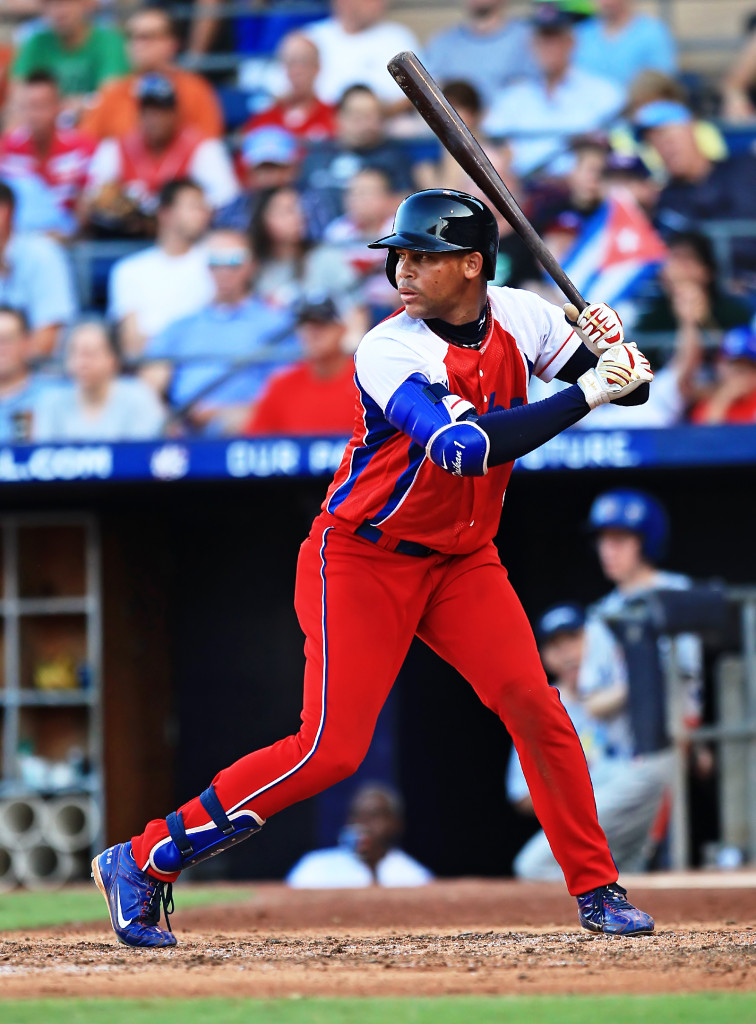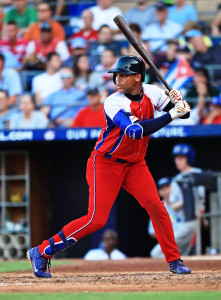 Because of his age and professional experience in Cuba's Serie Nacional, Fernandez will be exempt from international bonus pools and free to sign a Major League contract for any amount of years and dollars. An exact timeframe is impossible to peg, as other Cuban free agents have demonstrated in the past. Fernandez first needs to establish residency in a different country and then be cleared by Major League Baseball before he's eligible to sign. Badler expresses doubt that all of those steps will happen before Opening Day 2016.
Badler calls the 5'10", 185-pound Fernandez MLB-ready, praising his short, quick left-handed stroke and excellent plate discipline. However, it's been roughly a year since Fernandez saw in-game action, as he was suspended by the league for previously trying and (clearly) failing to defect early in the 2014-15 campaign. Last winter, Kiley McDaniel said on a Fangraphs podcast that Fernandez was being heavily guarded by police in Cuba after his failed attempt to defect.
Fernandez's contact skills and keen eye are his best tools, as Badler notes that he has below-average power, isn't particularly fleet of foot and is adequate, but not exceptional at second base from a defensive standpoint. He's played third base in the past but doesn't quite have the arm strength to profile at that position, Badler adds. On the flip side, Fernandez's knack for making contact is astounding; he's struck out just 113 times in 2,580 career plate appearances in Serie Nacional — a rate of just 4.3 percent. That number is even more impressive when juxtaposed with his 10.1 percent walk rate (263 walks in those 2,580 PAs). All told, Fernandez is a .319/.403/.423 hitter in his Cuban career, not including international tournaments like the 2013 World Baseball Classic, where he batted .524/.545/.667 in 21 at-bat without striking out, per Badler.
While Fernandez may not have the power or speed required to give him superstar upside, he's a prime-aged, Major League ready second base option that seems capable of posting a strong OBP and hitting for a solid average in the Majors. That's an appealing player even if he's not an All-Star in the making, and clubs with deficiencies at second base — or, perhaps, teams that lose a second baseman to injury in Spring Training — figure to show interest in Fernandez if and when he is declared a free agent by the league.
Photo courtesy of Alyson Boyer Rode.