This is the latest entry in MLBTR's Offseason In Review series. The full index of Offseason In Review posts can be found here.
After a winter in which they dealt with several significant losses, last year's winningest team will try to regroup for 2016.
Major League Signings
Notable Minor League Signings
Trades And Claims
Extensions
Kolten Wong, 2B: five years, $25.5MM (plus 2021 option)
Notable Losses
Needs Addressed
A variety of departures and injury issues had the Cardinals playing catch-up this offseason. They tried to retain star outfielder Jason Heyward with an offer for a greater total value than the deal Heyward eventually received, but were dealt a serious blow when Heyward instead picked the Cardinals' division rivals in Chicago. The Cards were briefly connected to Alex Gordon, but instead chose to focus on other needs, going with Matt Holliday, Randal Grichuk and Stephen Piscotty in the outfield and Brandon Moss and Matt Adams at first.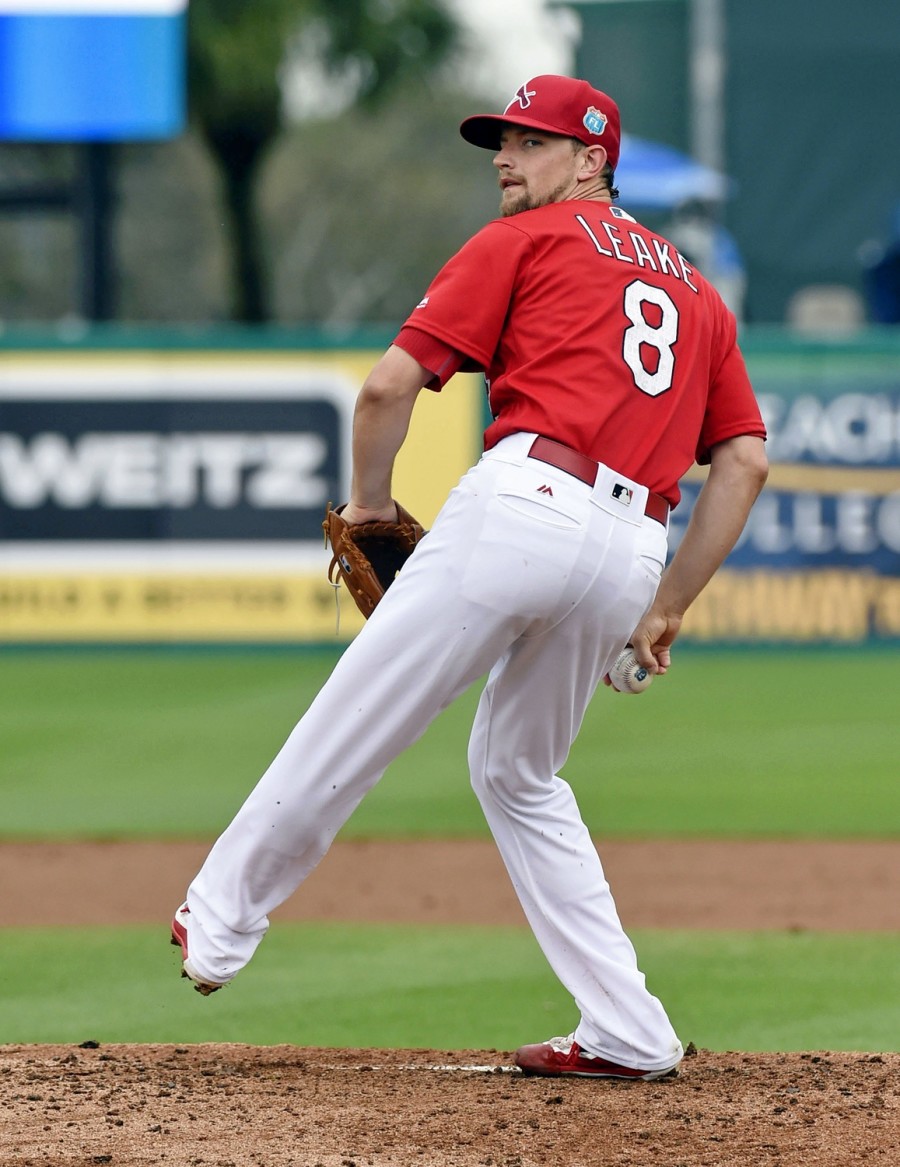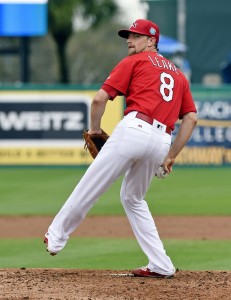 In the rotation, one top starter, John Lackey, left via free agency. Then, in early November, the team announced that another top starter, Lance Lynn, had undergone Tommy John surgery. Those losses left the Cards with significant holes at the top of their rotation. They aimed high, making a serious bid for David Price, but they lost out to the Red Sox and ended up signing Mike Leake (pictured) instead.
$80MM for a seemingly mid-grade starting pitcher like Leake seems like a lot, but perhaps it isn't in an offseason in which Jeff Samardzija, Wei-Yin Chen and Ian Kennedy all received comparable amounts. (MLBTR's Tim Dierkes predicted Leake's $80MM contract exactly.) The 28-year-old Leake is easily the youngest of the four, and the Cardinals are effectively buying his late-prime years, at least in theory. Also, he has a strong health record, and his good control, ground-ball tendencies and strong hitting give him a high floor. Leake's $80MM price tag reflects an escalation in starting pitcher salaries, but it's also a reflection of Leake's abilities, which are considerable, even if he isn't as flashy as many of this winter's other rotation options were.
The Cardinals' other big-league signings were less significant, although they took steps to improve their bullpen. They re-signed Jonathan Broxton to a two-year deal after trading for him last July. The last several seasons of Broxton's career have been spotty at times, and he struggled in 2015 with Milwaukee before being dealt to St. Louis, but he whiffed 9.4 batters per nine innings last year and still has mid-90s velocity. He should be in the Cardinals' late-inning mix.
Joining him in that mix will be Seung-Hwan Oh, who's making the leap to the US after nine seasons in his native Korea and two in Japan. Oh was a highly effective closer in both the KBO and the NPB, racking up a total of 357 saves between the two leagues and posting a career 1.81 ERA, 10.7 K/9 and 2.1 BB/9. The details of Oh's contract still haven't been released, but it reportedly guarantees about $5MM, with the chance to increase to $11MM over two years if Oh clears his incentives and the Cardinals pick up his 2017 option. That price would be a relative pittance for an everyday player, but it's a significant commitment for a reliever, so the Cardinals seem to be banking on Oh being a key contributor to their bullpen.
Between Broxton, Oh and whatever they can get out of Jordan Walden (who's currently struggling with what appears to be a continuation of the shoulder issues that cost him most of last season), the Cards' bullpen could look quite different in 2016 than it did for most of last year, though it will also feature holdovers Trevor Rosenthal, Seth Maness and lefties Kevin Siegrist and Tyler Lyons (who's out of options). Rule 5 pick Matt Bowman will reportedly get an opportunity in Walden's absence.
Elsewhere, the Cardinals dropped light-hitting backup catcher Tony Cruz and replaced him with Brayan Pena, a competent but forgettable second catcher who signed a cheap two-year deal. In Spring Training, a late-breaking thumb injury to starting shortstop Jhonny Peralta forced the Cards to sign Ruben Tejada to a one-year, $1.5MM contract. Tejada is hardly a world-beater, but for the Cardinals to get a decent defensive shortstop with on-base ability after losing their shortstop in March rated as a minor coup at the time — Tejada is a credible big-league starter who only became available once the Mets released him, and in many seasons, it would have been hard for a suddenly-injury-ravaged team to find someone as good as Tejada without giving up any trade assets. Of course, Tejada went down with a quadriceps strain this week and will join Peralta on the DL to start the season.
The Cardinals also signed second baseman Kolten Wong to a five-year, $25.5MM deal that begins in 2016 and includes an option for 2021. The deal allows the Cards to control Wong for an extra two seasons through age 30 (since he would have been eligible for free agency after 2019), while providing Wong financial security. Wong doesn't profile as a star, but he's a solid defender and a good baserunner, and he provides enough offense that ensuring two extra years of his services on a relatively cheap extension seems like a reasonably low-downside gamble.
More analysis after the jump.
Questions Remaining
With Leake added to a group of starting pitchers that will also include a healthy Adam Wainwright (who made just four regular-season starts in 2015), the Cardinals should be able to weather the loss of Lackey and the temporary loss of Lynn. Michael Wacha, Jaime Garcia and Carlos Martinez will join Leake and Wainwright in a capable rotation.
The bigger question is in the outfield, where they'll be without Heyward. Piscotty, who's taking over in right field, is a fine young player who had an outstanding debut in 2015, but he doesn't look likely to come anywhere near Heyward's six-win 2015 performance. In center, the Cardinals could benefit from a full season of Grichuk, although it's unclear whether Grichuk will be able to hit as he did in 2015, when he batted .276/.329/.548. Grichuk has excellent power, but little in his previous track record suggested he could hit for a .272 isolated power figure, as he did last year. And that he's now struck out in over 30% of his career big-league plate appearances could prove to be a problem. Perhaps the Cards can make up some of what they're likely to lose from Heyward and Grichuk by getting more from Holliday (who lost much of 2015 to a quad injury) and giving less playing time to non-contributors like Peter Bourjos and Jon Jay, both of whom are now gone. But by fWAR, the Cardinals had the third-most-productive outfield in baseball last season, behind only the Diamondbacks and Royals. That doesn't seem likely to happen again.
It's also unclear how much the Cardinals can get out of first base, although at least they have a variety of options there. Moss is coming off a weak .226/.304/.407 season and arguably isn't a particularly good deal at his arbitration-year salary of $8.2MM — he's now 32, and as his ability to make contact declines, it seems unlikely that he can repeat something resembling his 2012/2013 prime with the Athletics. Fellow left-handed hitter Adams provides the Cards with an alternative, although he, too, had a subpar season in 2015. Holliday or Piscotty, both righties, could give the team additional options at first, particularly if someone like Tommy Pham emerges as a serious contributor in the outfield.
As I noted in my Offseason Outlook post on the Cardinals back in November, the team also isn't likely likely to replicate its amazing 2015 performance with runners in scoring position. With runners on, opposing batters hit just .216/.298/.332 against the Cardinals, whose pitchers' 5.23 ERA in those situations last season was more than a run better than that of the next closest team. With runners in scoring position, the difference between the Cards and everyone else in baseball was even more stark, with a .202 average, .296 OBP and .322 slugging against that all ranked as easily the best in the game and an 8.14 ERA in those situations that was more than a run and a half better than anyone else.
Of course, the Cardinals won 100 games last season. That's hard to do, and it's hardly an insult to note that they'll need some luck to do it again. They could easily fail to do so and still be terrific.
There is also the broader organizational question of how the Cardinals will pivot away from their aging core, which has recently shown hints of weakness, despite the team's overall success. Wainwright (age 34) and Holliday (36) missed much of last season. Yadier Molina (33) had his worst year since at least 2007, batting .270/.310/.350, and had two offseason surgeries on his thumb, an ongoing source of concern (though he'll apparently be ready for Opening Day). Given Molina's injury issues and catcher aging patterns, it wouldn't be surprising if he never again approached his 5.5 fWAR 2013 performance, although his work behind the plate remains highly valued. This spring brought the injury to Peralta (33). The team has done a nice job integrating younger players like Wacha, Martinez, Wong, Piscotty and Grichuk in recent seasons, and it will have to continue to lean on its young talent to keep up with the Cubs and Pirates.
Deal Of Note
In December, the Cardinals sent Jay to San Diego in return for infielder Jedd Gyorko and somewhere around $7MM. Gyorko's contract calls for him to be paid $33MM over the next four seasons, including a $1M buyout on his option for 2020. Jay, meanwhile, was set to make a modest $6.225MM in 2016, after which he'll be eligible for free agency.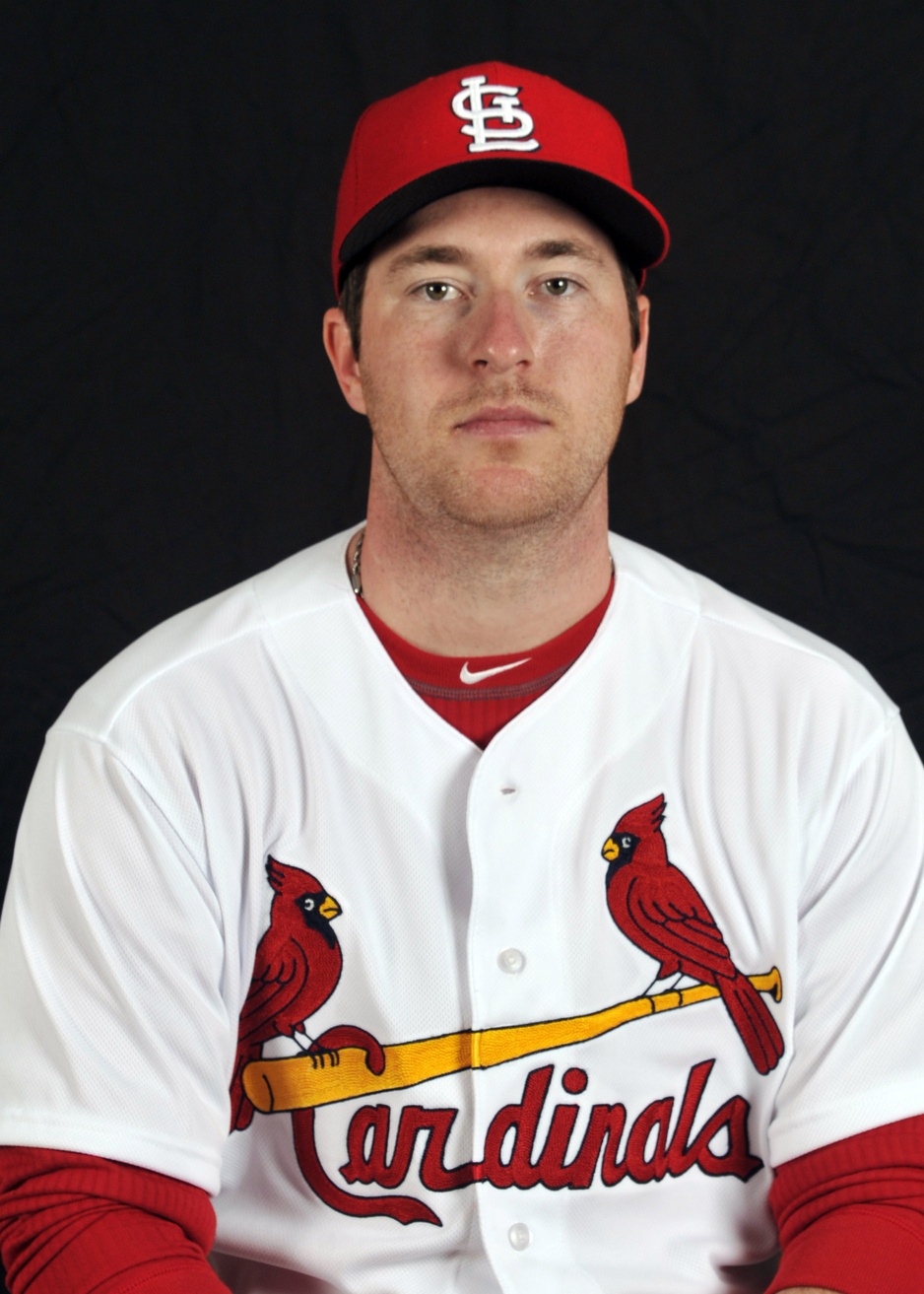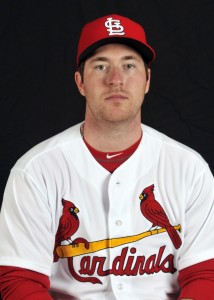 Jay struggled through a wrist injury in 2015 but was useful for three straight years before that and doesn't require much of a continued commitment, so the Cardinals seem to be betting heavily on Gyorko — a seemingly odd gamble on a player who didn't even have a starting job with the team, at least until Tejada's injury. The Cards have Wong and Matt Carpenter fairly firmly established at second and third, respectively, and even after Peralta's injury, the Cardinals didn't immediately turn to Gyorko at shortstop, instead preferring Tejada (who they'd acquired for a fraction of what they now owe Gyorko).
In his 2013 rookie season, Gyorko looked like a player on the rise, which is why the Padres signed him to his $35.5MM extension in April 2014. He'd hit 23 home runs in a difficult offensive context, and while there were warning signs, like his rather low batting average and the fact that he'd struck out nearly four times as often as he'd walked, it was hard to fault the Padres for seeing him as a potential cornerstone piece. He took a big step backward in 2014, though, hitting .210/.280/.333, and while some of that decline was BABIP-driven, he suddenly looked like a different player, even after he rebounded to .247/.297/.397 last year.
Gyorko still has good power for an infielder, and he's a career .260/.335/.441 hitter against lefties. And he did hit 13 home runs in 259 plate appearances in the second half last year. But since the Cardinals clearly don't seem to think he's much of a shortstop (and there's little reason to think they're wrong about that, as defensive metrics haven't graded him particularly highly even at second base), it's fair to wonder how much value they're going to get out of this trade. Perhaps they see Gyorko as a younger player whose best years ahead of him, but at 27, he isn't that young, and it's curious that it took two injuries for them to find much of a role for him.
Overview
The Cardinals will miss Heyward, and they don't appear likely to win 100 games again. Leake aside, their offseason lacked a banner move, the kind that would suggest they're likely to stay ahead of the Cubs, who signed away two key Cardinals players in Heyward and Lackey. They remain formidable, however, and look poised to contend again in 2016.
How would you rate the Cardinals' offseason?
Photos courtesy of USA Today Press Images.