Former National League Cy Young winner Tim Lincecum is staying in California, but he's changing leagues and donning a new uniform. The Angels announced on Friday that they've signed Lincecum to a one-year, Major League contract for the remainder of the 2016 season. Lincecum, a client of the Beverly Hills Sports Council, will reportedly earn a $2.5MM pro-rated base salary for his time in the Majors.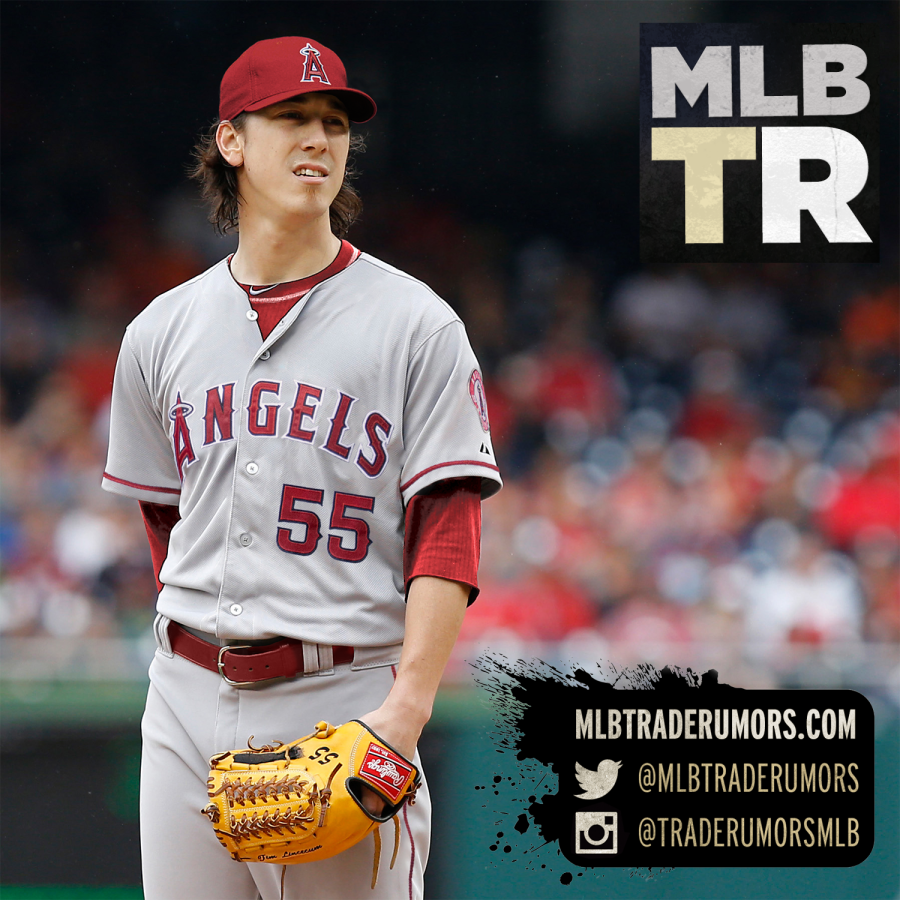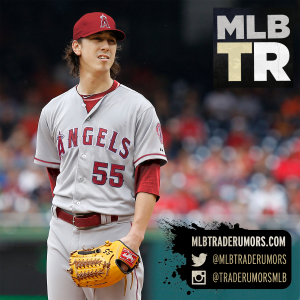 The veteran can also earn up to $1.7MM in incentives under his new deal, though he'll have to make the rotation and stay in it for much of the rest of the season to come close to maxing them out. Lincecum can earn four separate $125K roster bonuses upon his fourth, 30th, 60th, and 90th days on the active MLB roster, according to the Associated Press (via John Shea of the San Francisco Chronicle; Twitter links). Days spent on the DL for a right hip injury won't count toward the tally. The bigger chunk of Lincecum's incentives are tied to games started. He'll earn $25K upon his 11th start, $50K for his 13th, $100K if he makes a 15th, $200K for his 17th, and then $400K apiece if he can reach 19 and 21 starts. (For what it's worth, that last mark looks to be out of the question unless Lincecum zips through the minors faster than expected.)
Los Angeles desperately needs solid innings with injuries running rampant throughout its staff. That dovetailed nicely with the availability of the soon-to-be 32-year-old righty, who put on a showcase about two weeks ago that drew wide attention around the league. Observers were interested to see how he looked after undergoing surgery last September to repair a hip that had seemed to further limit an already-diminished pitcher.
It remains to be seen just how much Lincecum has left in the tank, but obviously the hope is that he can at least provide a serviceable option for the Halos. Scouting reports suggested that Lincecum didn't look like the two-time Cy Young winner of yore, but still profiled at least as a useful major league swingman. Per Eric Longenhagen, writing for ESPN.com, the one-time ace was working around the 90 mph level with his fastball, which is where he sat between 2012 and 2014.
That viewpoint on Lincecum's stuff is certainly reflected in the price that the Angels will pay for his services, as is his recent track record. It's tempting to see this as an upside play, but realistically it's been quite a long time since Lincecum looked like the top-line arm he once was. Since the start of 2012, when he was coming off of what was then a typically dominant season entering his age-28 campaign, Lincecum has run up a 4.68 ERA with 8.4 K/9 and 3.9 BB/9 over 615 2/3 frames. Even as his walk rate has trended upward, he's seen a year-over-year decline in strikeouts-per-nine over that four-year span.
Lincecum's timeline remains unclear, but he's said to have already reached 90 pitches several times in pen sessions and evidently waited to sign until he had built up his arm strength. On the one hand, that means that the Halos may not be able to hope for much gain in the velocity department, though he could still build up somewhat in live game action. On the other, it suggests that he may not require much more than a typical rehab trip through the minors.
Yahoo's Jeff Passan reported that the two sides were closing in on a Major League deal and that Lincecum would take his physical on Thursday of this week (links to Passan on Twitter). Jon Heyman of MLB Network reported that Lincecum had passed his physical and reported his base salary (Twitter links) as well as his incentives (link).