The Mets have announced that they've officially re-signed infielder Jose Reyes to a minor league deal. Reyes is represented by the Legacy Agency.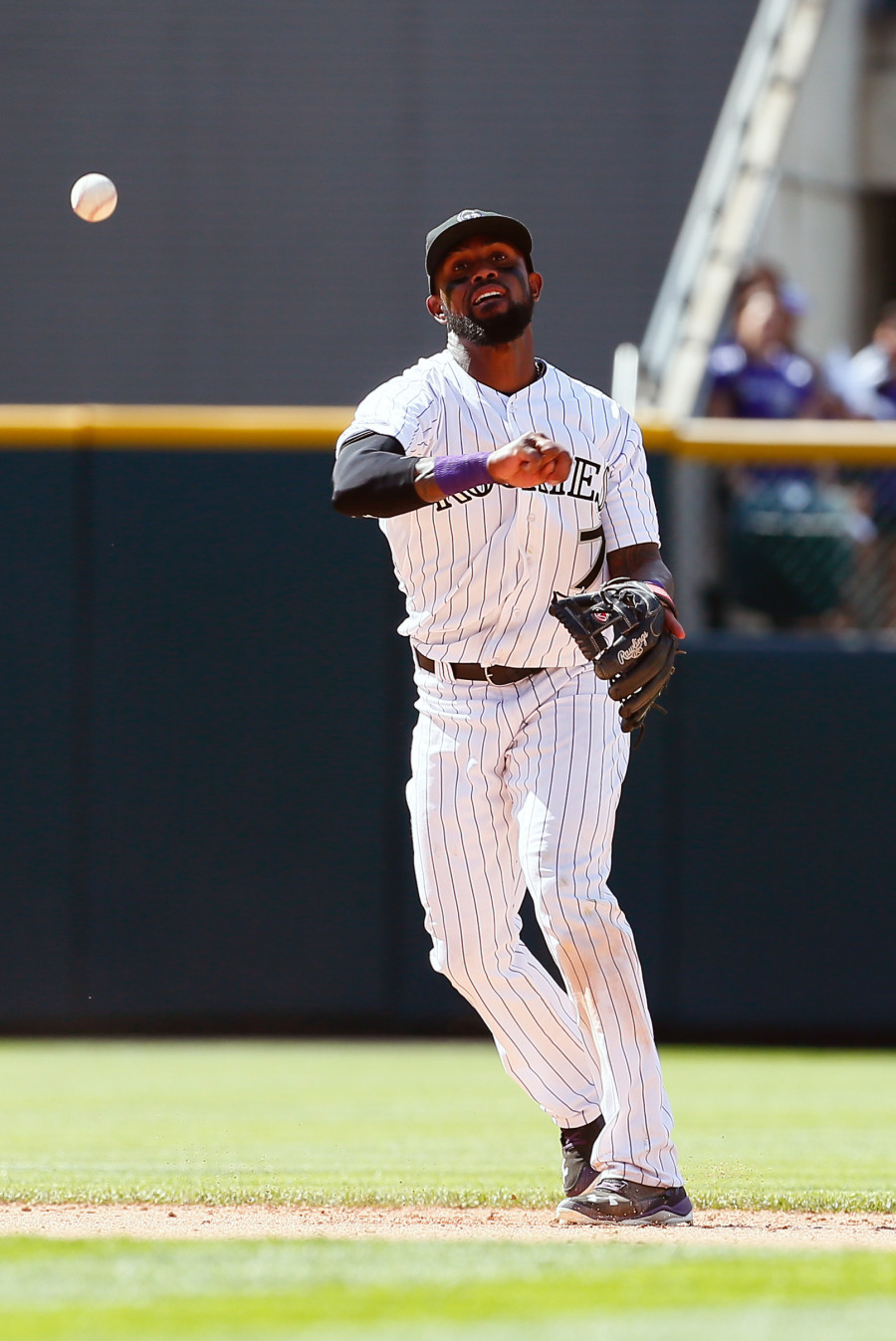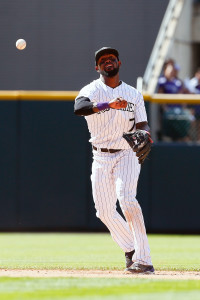 The move was widely expected, with various reporters writing Friday evening and Saturday morning that the Mets were set to acquire Reyes. Earlier this week, the Rockies requested release waivers on Reyes after designating him for assignment, and he officially cleared those waivers at noon Central time today. Reyes had been placed on administrative leave and then suspended after an offseason domestic violence incident, and he has not yet played in the big leagues this season.
Andy Martino of the Daily News tweets that Reyes is expected to play in the minors for a week or two before being promoted. Reyes will report to short-season Brooklyn on Sunday. He is in the midst of a long-term deal he initially signed with the Marlins, but the Mets will have to pay him only a prorated portion of the league minimum (a bit over $250K for the rest of the season), with the Rockies assuming the bulk of what's left of his deal.
It's unclear how the Mets plan to use Reyes. Asdrubal Cabrera has performed reasonably well at Reyes' usual position of shortstop for the Mets this season, and Reyes has not graded well there defensively in recent years. Third base could be a possibility, or the Mets could play Reyes at second, with Neil Walker heading to the hot corner. Either scenario would bump Wilmer Flores from the lineup, at least occasionally. The team could also simply use Reyes to spot various regulars. MLB.com's Anthony DiComo tweeted yesterday that the team has even considered using Reyes as an outfielder. Via Newsday's Marc Carig (on Twitter), Mets GM Sandy Alderson says that the team has talked with Reyes about him playing a number of positions.
It's far from clear, at least from the numbers, that Reyes would be an upgrade as a starter for the Mets, since he batted just .274/.310/.378 last year despite spending part of the season with Coors Field as his home park. Reyes' advancing age (he's now 33) and apparently declining skills raise questions about why the Mets are interested in him, particularly given the domestic violence incident, in which he allegedly grabbed his wife's throat and pushed her into a door. The Mets also have a young second baseman in Dilson Herrera who is batting .290/.337/.496 for Triple-A and would appear to fit in well if the Mets do decide to move Walker to third. Despite significant injuries to infielders David Wright (neck) and Lucas Duda (back), the Mets could certainly have found a path forward without Reyes.
As James Wagner of the New York Times explains, though, the Mets see Reyes as family after he spent 12 years in their organization. Despite the domestic violence issue, then, they appear to see him as being worth a second chance.
"We made the decision to offer a contract to Jose after extensive consideration and discussion with Jose, his representatives, Major League Baseball and various departments at the Mets," said Mets GM Sandy Alderson in a team statement. "We are convinced that Jose has accepted responsibility for his actions and their consequences and have confirmed he is taking steps beyond those prescribed by MLB, including ongoing counseling."
Reyes himself expressed remorse for his off-field behavior.
"As I have expressed in the past, I deeply regret the incident that occurred," he said. "I have completed the counseling required by MLB, have been in ongoing therapy, and will continue with counseling going forward."
Purely from the standpoint of his on-field performance, Reyes might have something left — he produced at least 2.2 fWAR in every season from 2010 through 2014, frequently ranking among his league's leaders in stolen bases and generally producing good on-base percentages. The Mets currently rank 24th in the Majors with a .308 OBP, and a revitalized Reyes certainly would help with that figure.
Photo courtesy of USA Today Sports Images.