The Red Sox and Padres have begun the second half of the season with some fireworks, announcing on Thursday night that Boston has acquired left-hander Drew Pomeranz in exchange for top right-handed pitching prospect Anderson Espinoza, who is widely considered to be one of the 20 best prospects in all of Major League Baseball. Infielder Josh Rutledge moves to the 60-day DL for Boston in order to clear a spot on the 40-man roster for its new starter.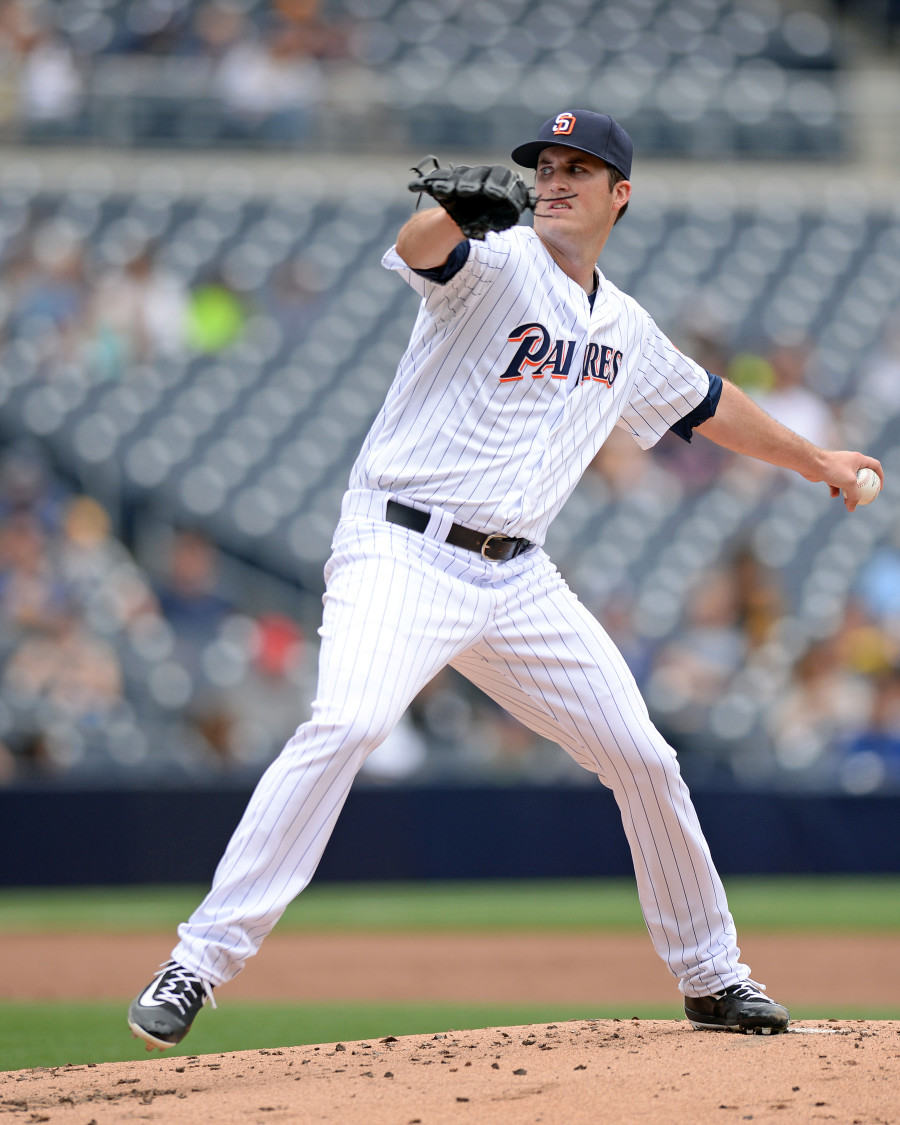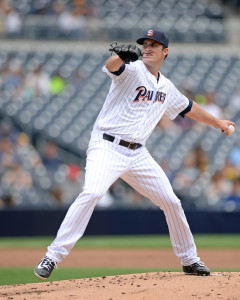 The Padres acquired Pomeranz, 27, from the A's this winter for the now-bargain price of Yonder Alonso and Marc Rzepczynski. After talking his way into the rotation mix in Spring Training, Pomeranz has broken out as the ace of the San Diego staff and fulfilled a good deal of the potential that pundits believed him to possess when he was selected fifth overall by the Indians back in 2010. In 102 innings this season, the first-time All-Star has posted a 2.47 ERA with 10.1 K/9, 3.6 BB/9 and a 47.8 percent ground-ball rate. He'll immediately slot into the middle of the Boston rotation and can be controlled for another two seasons beyond the 2016 campaign via the arbitration process. Not only does he have two years of club control left, he's earning just $1.35MM in 2016, which will help to suppress his future arbitration salaries despite this season's breakout.
While Pomeranz has been dominant in 2016, he doesn't come without his risks, and chief among them is the limited workload he's had in recent seasons. Pomeranz spent his early years in Colorado after being included in the Ubaldo Jimenez trade with Cleveland, and his innings totals were suppressed as he pitched poorly much of the time at Coors Field. Oakland deployed Pomeranz in a swingman capacity and utilized him more out of the bullpen than the rotation. Since being drafted, Pomeranz has never thrown more than 146 2/3 innings in a single season between the Majors and Minors combined. That total came all the way back in 2012 and has been followed by single-season innings totals of 112 2/3 (2013), 115 1/3 (2014) and 88 (2015). The Red Sox, however, appear undeterred by the fact that Pomeranz will be approaching uncharted waters in terms of workload as the season progresses into its final months.
The Red Sox have been tied to rotation help for more than a month, as the club's Opening Day mix of starters has largely underwhelmed. MLBTR's Jason Martinez noted earlier today in examining the top need of each American League contender that the rotation was far and away the Red Sox' primary deficiency. Boston starting pitchers rank 19th in Major League Baseball with a 4.72 ERA this season, and only Steven Wright and Rick Porcello have posted earned run averages south of 4.00. David Price has righted the ship after a rocky start to the season but still is sporting a 4.34 mark on the year, while Eduardo Rodriguez has been slowed by injuries and pitched poorly even upon activation from the disabled list. Joe Kelly has been relegated to the Triple-A bullpen, and spot starts from Henry Owens and Sean O'Sullivan have been sub-par, to say the least. Excluding the work of Wright, Price and Porcello, the Red Sox have received a combined 7.22 ERA from the rest of their rotation.
From the Padres' vantage point, the decision to move Pomeranz wasn't a clear-cut one. We at MLBTR weighed the pros and cons of dealing Pomeranz and wound up with a split camp among our staff when debating whether the Padres should trade him (a topic that I first examined at length before polling the MLBTR staff for their individual opinions). Pomeranz is both controllable and affordable but also comes with limited innings and a pair of DL stints for shoulder and biceps issues.
While it's possible that Pomeranz's value will be even higher come the offseason, the Padres elected to move him now, and in doing so continued down a clear path to an extensive rebuild. Not only that, but the fact that the club focused in on the 18-year-old Espinoza when dealing a pitcher that could've provided significant value in both 2017 and 2018 indicates that the Padres may feel that a fairly lengthy rebuild is in order. Espinoza, who rated 14th on today's midseason top 100 prospect update from ESPN's Keith Law (ESPN Insider required/recommended), is currently the youngest player in the Class-A South Atlantic League but has held his own in spite of that fact. He's totaled 76 innings and delivered a 4.38 ERA with a 72-to-27 K/BB ratio and a 48.9 percent ground-ball rate against much older competition.
Law notes in his scouting report that Espinoza sits comfortably at 94-95 mph with his heater and can touch 99, and he also features a plus changeup and curveball (with the former representing the better of the two secondary offerings). Jonathan Mayo and Jim Callis of MLB.com note that Espinoza repeats his delivery well, which allows him to locate the ball effectively. The MLB.com duo notes that his secondary offerings are much more advanced than those of a typical teenager. Baseball America, who rated him 15th in MLB on their midseason Top 100 list, wrote in the offseason that Espinoza possesses "obvious front-of-the-rotation talent, and makeup and intelligence to maximize his ability."
The swap represents the second significant trade completed between the Red Sox and Padres over the past nine months, as Boston also acquired Craig Kimbrel from the Friars in exchange for Manuel Margot, Javier Guerra, Carlos Asuaje and Logan Allen in the offseason. While San Diego GM A.J. Preller has taken his share of flak for the Padres' ill-fated attempt at an accelerated path back to contention in the NL West, he's now flipped a pair of assets (Kimbrel, Pomeranz) within a year of acquiring them and received significantly more in exchange than he initially surrendered.
Red Sox president of baseball operations Dave Dombrowski, meanwhile, has come to Boston as advertised: unafraid to utilize a deep farm system to acquire immediate impact talent at the Major League level in the name of winning now. While the losses of players like Margot and Espinoza sting, the Red Sox likely feel compelled to capitalize on the fact that young stars such as Mookie Betts, Xander Bogaerts and Jackie Bradley are emerging (or have emerged) as front-line talents, while aging veterans (most notably David Ortiz) are still productive and able to help the club push for a return to the postseason.
Dennis Lin of the San Diego Union-Tribune first reported that Pomeranz was going to the Red Sox. Evan Drellich of the Boston Herald reported (via Twitter) that Espinoza was part of the return. Lin (Twitter link) and Jon Morosi of FOX Sports/MLB.com indicated that it was a straight-up swap of those two players.
Photo courtesy of USA Today Sports Images.