The Braves will promote top shortstop prospect Dansby Swanson tomorrow, according to a team announcement. President of baseball operations John Hart says that the youngster will be in the starting lineup tomorrow, David O'Brien of the Atlanta Journal-Constitution tweets.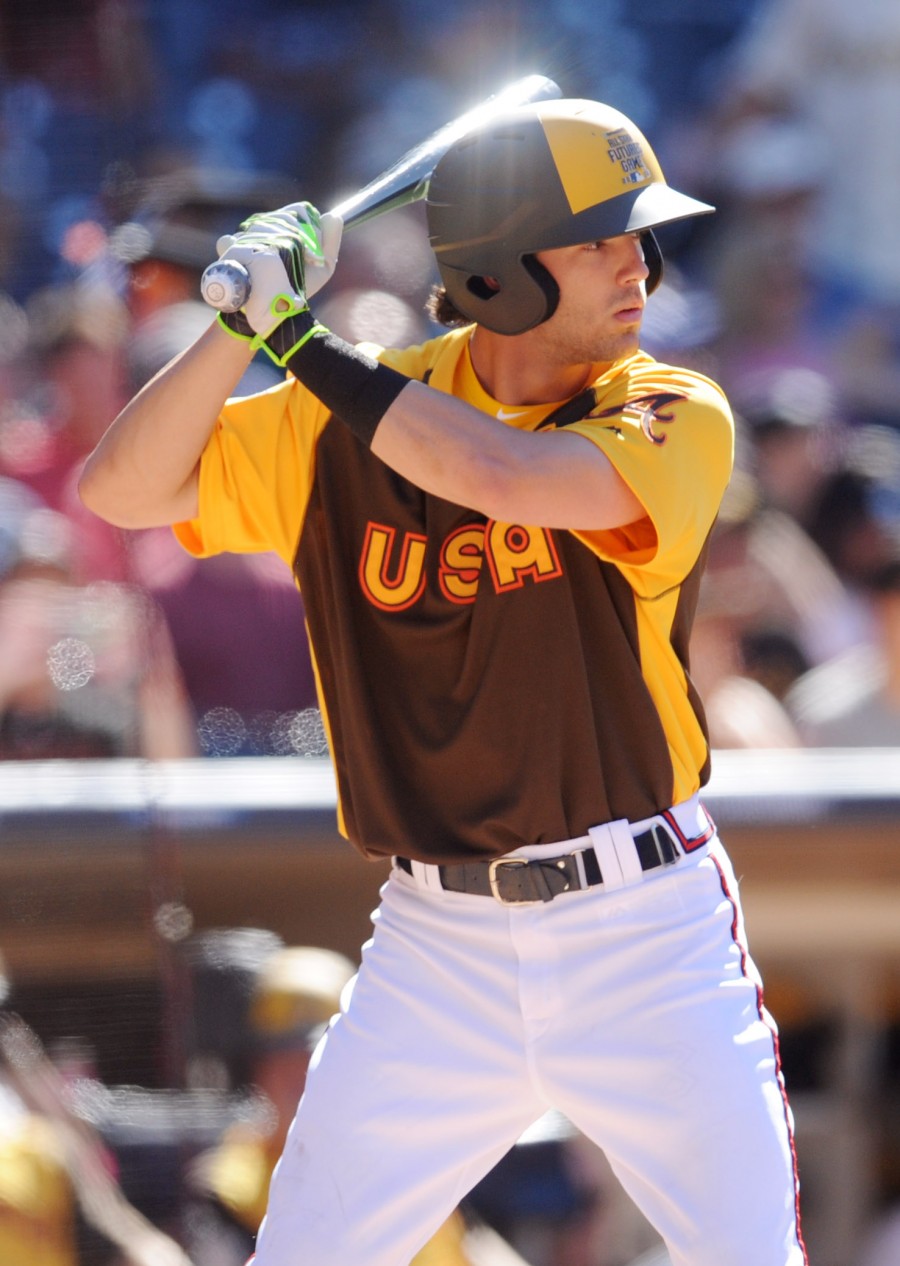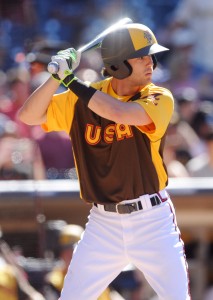 Swansons promotion comes on the heels of the team's trade of shortstop Erick Aybar to the Tigers. That deal brought in a prospect and also opened a spot for Swanson to receive his first taste of the majors. For the time being, at least, he won't be accompanied by hopeful future double-play partner Ozzie Albies.
Mid-season top-prospect lists all agreed that Swanson is one of the ten best pre-MLB assets in baseball. MLB.com (#5), Baseball America (#7), and Baseball Prospectus (#10) all concurred in that regard.
Regardless of his precise placement, Swanson looks to be a key future piece for the rebuilding Braves, who acquired him — along with outfielder Ender Inciarte and righty Aaron Blair — in an offseason swap for righty Shelby Miller. That trade seemed like a score at the time and has further tilted in Atlanta's favor as Miller has struggled. Still, it remains to be seen how the trio of quality assets will perform for the Braves — though they have plenty of seasons to come to provide value.
[Related: Updated Braves Depth Chart]
Swanson was always seen as the headliner of that deal. The number one overall pick of the 2015 draft out of Vanderbilt, he came to Atlanta with expectations of both a swift rise and strong future value. Both he and Albies are shortstops by trade, though it seems the latter will likely end up playing second when both reach the majors.
Though he has moved as quickly through the system as had been forecasted, Swanson hasn't dominated the minor league ranks to the extent of Alex Bregman of the Astros — another SEC shortstop who was taken one pick behind Swanson but beat him to the majors. Swanson made short work of the High-A level, but owns a solid but not overwhelming .261/.342/.402 slash in his 377 plate appearances thus far at Double-A.
Still, the Braves felt that Swanson was ready to skip the highest level of the minors altogether. And prospect watchers seem to agree with the optimism, grading him as an above-average future big leaguer in virtually all aspects of the game. An advanced approach, good pop, some base stealing ability, and a sure glove with good physical tools give Swanson a full arsenal with which to work. Though he isn't a true standout in any area, he comes with both a solid floor and the ceiling of a perennially above-average regular.
By making the move now, the Braves will allow Swanson to accumulate 47 days of service time. Assuming he is able to play well enough to lock down the starting job at short for the 2017 campaign — which is surely the club's hope — then he'd first reach arbitration eligibility in advance of the 2020 season while qualifying for free agency after 2022.
Photo courtesy of USA Today Sports Images.