The Dodges and A's have officially struck a deal that will deliver Josh Reddick and Rich Hill to Los Angeles. In return, per reports, Oakland will pick up an appealing trio of young righties: Frankie Montas, Grant Holmes, and Jharel Cotton.
With the move, the Dodgers have filled two evident needs even as they seek to overtake the Giants in a tightly-contested NL West. With Andre Ethier a question mark and Clayton Kershaw still facing his own uncertainties, now was the time to strike. The move may also help free the team to deal away talented but struggling outfielder Yasiel Puig, who has increasingly seen his name churn through the rumor mill.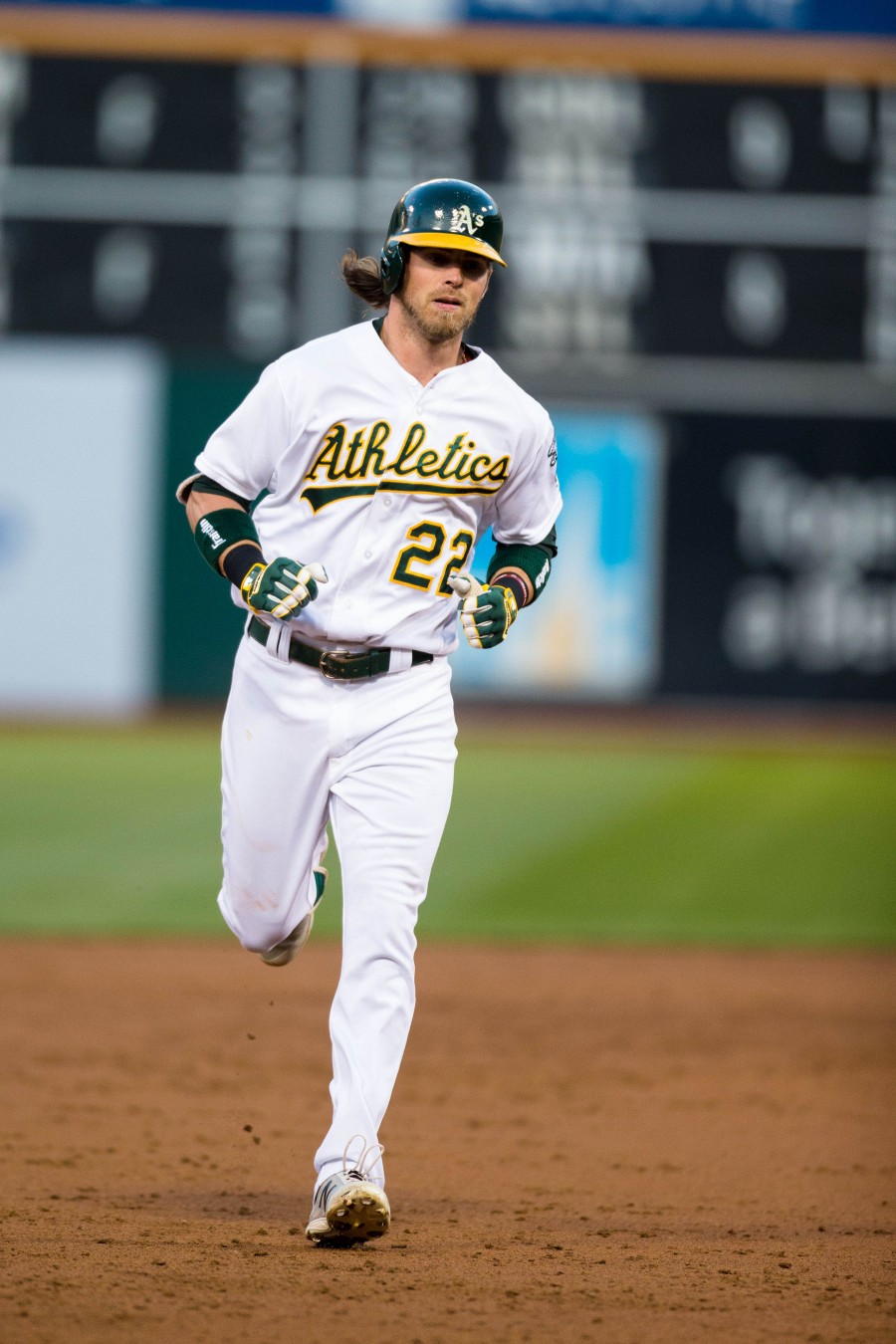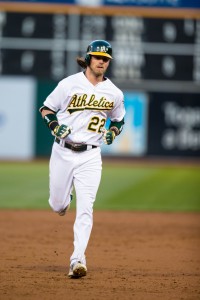 [Related: Updated Los Angeles Dodgers and Oakland Athletics Depth Charts]
Los Angeles chose to fill its desire for a left-handed-hitting corner outfielder and an added starter in a single stroke, and did it without paying for future years of control. Both Reddick and Hill are set to reach the open market after the season — which they'll now do without any threat of a qualifying offer hanging over their heads. Neither is an expensive piece, but the Dodgers will presumably take over the rest of the contracts; Reddick is playing on a $6.575MM deal, while Hill's free agent contract promises him $6MM for the season, leaving just over $4.3MM combined on the tab.
There's an argument to be made that the Dodgers pulled in the two best pure rental pieces on the market. Reddick, 29, has improved upon already-strong results in the prior two seasons, running out a .296/.368/.449 slash over 272 plate appearances on the year. Though he doesn't generally deliver huge counting stats, Reddick is usually good for double-digit home run and (occasionally) steal tallies, and is playing at that kind of pace again this year.
Reddick did miss time earlier in the year with a broken thumb, though that was suffered on a hit-by-pitch and he seems fully recovered. It should be noted that, while Reddick comes with a solid pedigree with the glove, defensive metrics aren't as enamored of his work in right as they once were.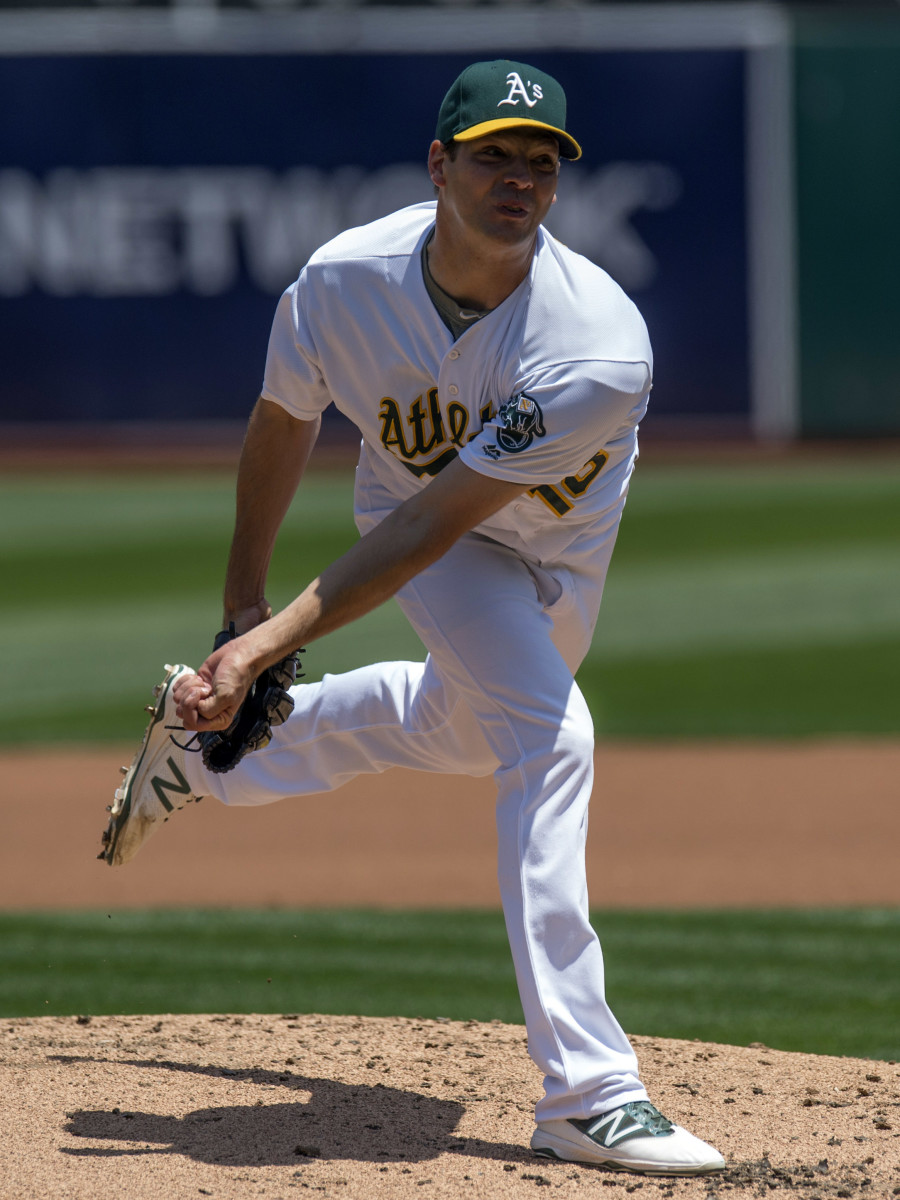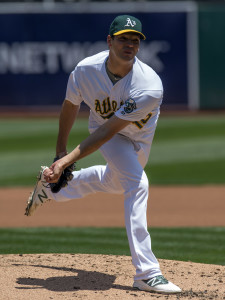 As for Hill, the injury concerns are slightly more present. He recovered from a groin strain, but is currently on the disabled list after a finger blister failed to recover as hoped. It is believed to be a minor issue, but Hill isn't immediately available for the Dodgers — which possibly leaves added space for the team to chase another arm.
There were indications late yesterday that the A's could be looking into a late-breaking extension with Hill to avoid trading him at a reduced rate. Instead, the team managed to create a package arrangement to maximize his value. In addition to the minor injury questions at present, Hill has dealt with durability issues in the past. And most notably, he hadn't been a useful pitcher for quite some time before his sudden breakout at the tail end of 2015 with the Red Sox.
Oakland clearly made out well on the calculated gamble to sign Hill over the winter. Over his 76 frames on the year, he carries a 2.25 ERA with 10.7 K/9 and 3.3 BB/9 to go with a 50% groundball rate. Hill has allowed just 55 hits and two home runs in that span. He has obviously been quite difficult to square up despite relying most heavily on just two pitches — a four-seam fastball and curve, with a slider and change also mixed in.
That duo didn't come cheaply, of course. Montas, Holmes, and Cotton have all been considered quality young hurlers for quite some time. While it's not entirely clear that any or all will stick as starters in the majors, they possess quality arms and gobs of control that should serve Oakland for many years to come.
As things stand at present, Holmes probably rates at the top of the group at present. A first-round pick from the 2014 draft, Holmes has shown some swing and miss stuff and currently owns a 4.02 ERA with 8.5 K/9 vs. 3.7 BB/9 over 105 1/3 frames at the High-A level. He sits within the recent mid-season top-100 prospect rankings of Baseball America (#60) and MLB.com (#82).
Montas may well be rated even higher — BA has him at 82nd — but he has been limited by a rib problem for much of the season. He came over in the three-team Todd Frazier deal over the winter after briefly reaching the majors last year, and was impressive in his 16 frames on the year, but remains a bit of an injury question.
As for Cotton, it had seemed he was knocking on the door after streaking up the ranks of the Dodgers' farm last year. But he has put up only a 4.90 ERA in his first full run at Triple-A. Still, he has racked up 11.0 K/9 against 3.0 BB/9 while allowing only 80 hits. Trouble is, 17 of those have gone for homers in the hitter-friendly PCL, but there's good reason to believe that Cotton will be a major league contributor.
Ken Rosenthal of FOX Sports reported the swap via Twitter. Rosenthal (Twitter links) and Jeff Passan of Yahoo Sports (in a tweet) detailed the prospect package.
Photos courtesy of USA Today Sports Images.