With 380 outstanding plate appearances under his belt this year, it seems fair to say that Wilson Ramos has finally arrived for the Nationals. And he's done so at an opportune moment for himself as well as the team, as he'll hit the open market after the season.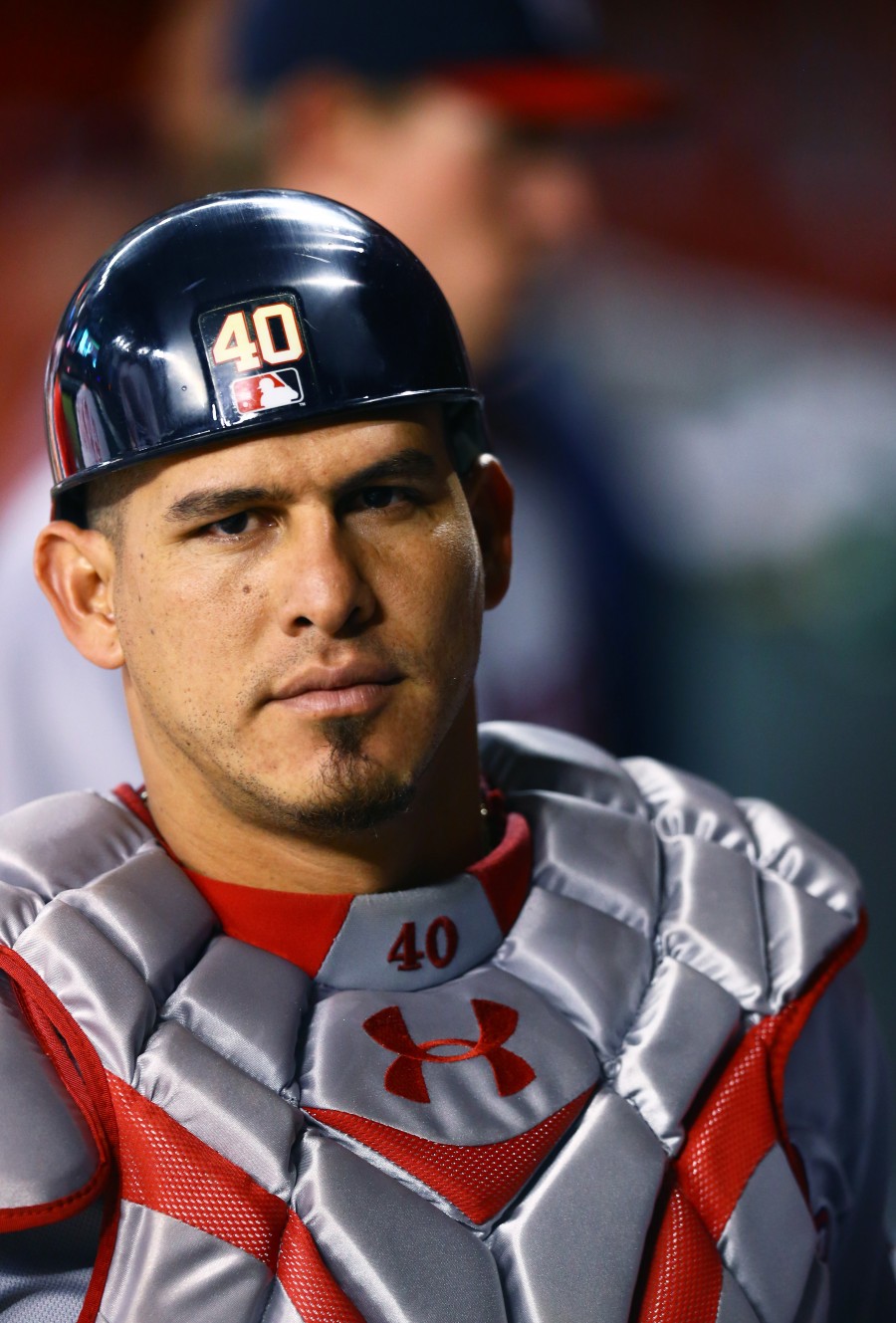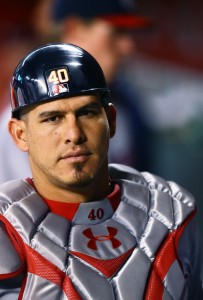 Ramos, who turned 29 just yesterday, has had quality campaigns before, but injuries and inconsistencies had raised questions about his future. Coming into the year, it wasn't even clear whether the Nats would stake an important campaign on the aptly-nicknamed "Buffalo." Though he was back at full health last year, Ramos had compiled only a .245/.275/.375 batting line over his prior two campaigns, and the Nationals were often cited as a possible suitor for a new backstop via trade or free agency.
Instead, the team bet on Ramos's talent, and that decision has paid off in spades. Over his 96 games of action entering play today, Ramos owns a .336/.384/.549 slash with a career-best 18 home runs. Even better, he has done that while improving his strikeout (12.6%) and walk (7.4%) rates. Offseason LASIK surgery was cited as a reason for optimism heading into the year, and it certainly seems as if there's reason to buy into that explanation. Ramos is hitting the ball hard and on a line more than ever before, which helps to support his .347 BABIP (which does still also point to some expected regression). Plus, as noted above, it's not as if this outburst comes totally out of the blue. Ramos ran up a .269/.327/.449 batting line over 2011-13, though he only managed 834 plate appearances in that span due to an ACL tear suffered in 2012.
There obviously are some limits to Ramos's game. He is one of the worst baserunners in baseball, owing to his monster frame. And that bulk also creates some questions about how he'll age, particularly given that he has dealt with hamstring issues in the past (along with the unfortunate ACL injury and a hamate break). On the other hand, Ramos is rather agile for his size. And he credits an improved offseason workout program for his successes in 2016 — even moreso, perhaps, than the LASIK procedure.
Those factors also tie into Ramos's work behind the dish, which hasn't always drawn rave reviews. He has received fairly solid ratings from Baseball Prospectus (as you can find at his BP player card, with a subscription that is well worth considering). Ramos rates well as a pitch framer, though the Stat Corner metrics don't quite agree on that front. Though he scoops more than he blocks pitches in the dirt, Ramos draws average marks in stopping errant balls. And he's also rated well with a .349 caught-stealing percentage on the year, which is down a shade from his league-leading .444 mark from 2015. While it's hard to assess pitch calling and the other nebulous duties of a receiver, Nats manager Dusty Baker says he likes what he sees from Ramos and thinks he still has the ability to improve.
In the aggregate, Ramos leads all catchers with 3.6 fWAR thus far in 2016. His re-emergence ranks as one of the biggest drivers of D.C.'s division-leading effort to this point. Given his importance to the team, and the lack of a clear successor, it is fair to wonder whether there'll be a late attempt at an extension. Though GM Mike Rizzo has said recently that he's a believer in Ramos's talent and thinks a new deal could happen at any time, Ramos has been left waiting on contract talks thus far.
Assuming he does reach free agency, Ramos will join a fairly long list of backstops. At this point, though, he has staked a claim as the top target, especially with Francisco Cervelli already extended by the Pirates. Matt Wieters accepted a qualifying last winter in hopes of a turnaround season, but he's not delivering thus far. Jason Castro's excellent 2013 effort is further and further in the rearview mirror. Kurt Suzuki, has had a nice year, but he has an uneven track record and will be entering his age-33 season. Other current or former starting backstops — Nick Hundley, A.J. Ellis, A.J. Pierzynski, Geovany Soto, Alex Avila, Chris Iannetta, Jarrod Saltalamacchia, and Carlos Ruiz among them — don't come with nearly the upside of Ramos and probably aren't really even part of the same market.
Indeed, Ramos recently cracked the free agent power rankings of MLBTR's Tim Dierkes, taking the number eight slot alongside other players who will likely be looked upon as potential impact veterans. Dierkes calls a five-year deal a reasonable target, and that does indeed seem plausible — especially when one considers that Ramos won't turn thirty until next August. The two clear targets in free agent catching contracts are Russell Martin (five years, $82MM) and Brian McCann (five years, $85MM). These comps may not be as much of a stretch as they seem at first glance. Martin had a monster platform year offensively and was a highly-regarded field general, but he was also entering his age-32 campaign and lacked much of a track record of big results at the plate. And though McCann was a top-tier player for some time before his contract, he also had injury issues and one recent season of sub-par offensive production on his record when he signed that deal with the Yankees.
It's far from certain at this point that Ramos will be able to command that kind of money, but it also seemed questionable that Martin would reach McCann's stratosphere until his market came together. With relatively few impact players available at premium defensive positions, and Ramos having put some daylight between himself and the other available catchers, demand could be strong. Even teams with solid but non-premium backstops could consider him an upgrade — at least if he keeps this up the rest of the way. The Nats certainly seem like a leading contender for Ramos's services. Otherwise, the division-rival Braves are said to be hunting for a catcher while organizations like the Tigers, Red Sox, Angels, Orioles, and Astros are among those that could conceivably join the hunt.
Needless to say, there's plenty of time for interest to materialize and for Ramos to change his fate through his play on the field. He'll need to stay healthy and productive to maximize his earning ceiling. But as things stand, there may not be a single pending free agent who has improved his stock as much as Ramos has thus far in 2016.
Photo courtesy of USA Today Sports Images.