The Nationals have officially announced that they've released former closer Jonathan Papelbon, making him a free agent. The Nats had initially told Papelbon they intended to designate him for assignment, as Chelsea Janes of the Washington Post writes (Twitter links). Papelbon instead requested to be released, since the process of being designated for assignment could result in him being in DFA limbo for up to ten days. The Nationals agreed, although they waited for much of the day Saturday to make the move official. Papelbon's release clears space for Reynaldo Lopez, who will start tonight against the Braves.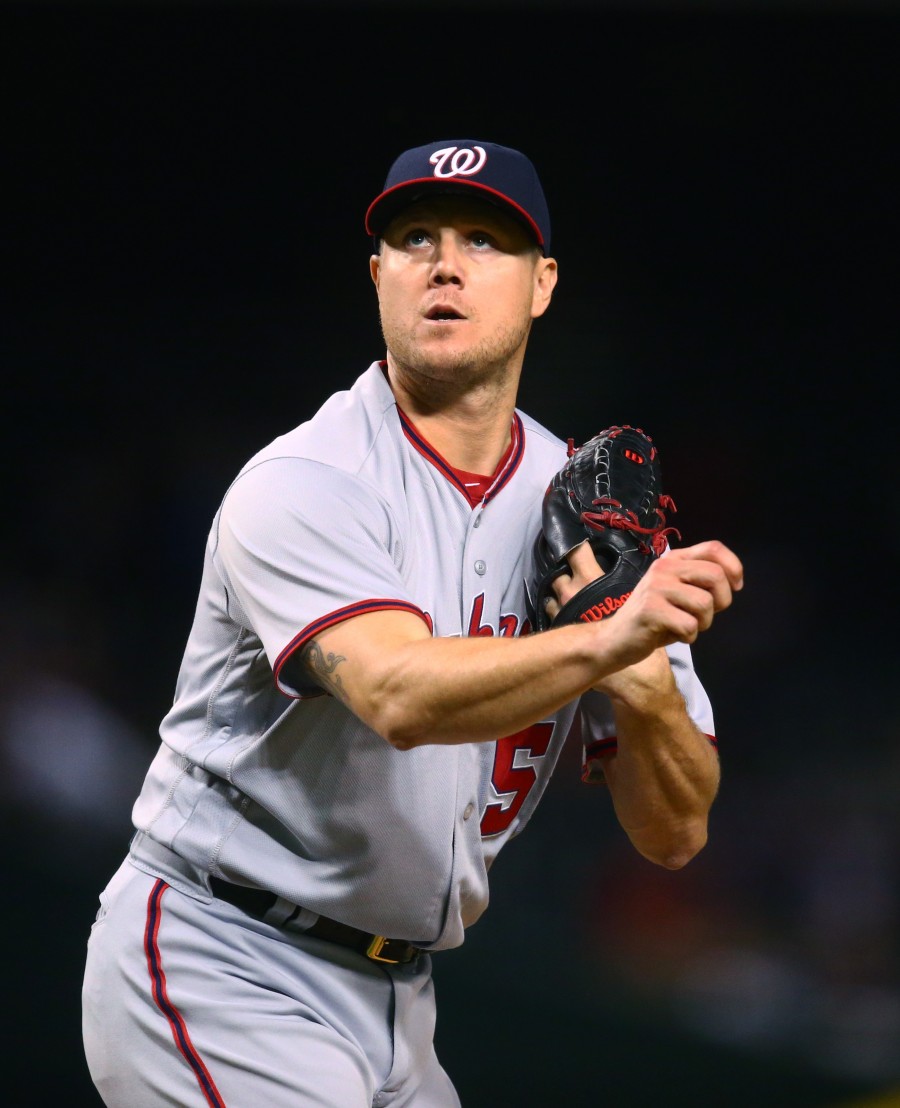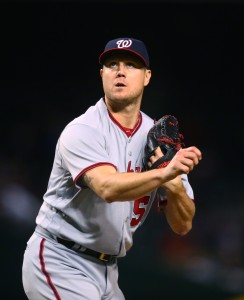 The 35-year-old Papelbon has had a hard time this year, with a 4.37 ERA, 8.0 K/9 and 3.6 BB/9 in 35 innings, and his struggles had deepened recently — he allowed a total of nine runs in his last five outings, and he hadn't pitched in a week. Those struggles coincided with the Nats' recent addition of Mark Melancon to replace him at closer, and Melancon has had great success so far in Washington. Also, while Papelbon pitched well in previous seasons despite steadily declining velocity, his average fastball continued to slow this year, dropping to 90.9 MPH five years after peaking 95.0 MPH in 2011.
The release ends Papelbon's tenure in Washington, which began just over a year ago when they acquired him (with cash) from the Phillies for a minor leaguer. His on-field performance was satisfactory down the stretch for Washington last year, although he was involved in an ugly incident near the end of the season in which he choked teammate Bryce Harper in the dugout.
After struggling in 2016, Papelbon would have had little or no trade value, given his performance, his salary ($13MM for the year) and his dodgy clubhouse reputation. He's due for free agency this winter. The Nationals surely gauged trade interest before releasing him, but it's easy to imagine that there wasn't much.
ESPN's Jerry Crasnick was first to report that the Nationals were likely to make a move with Papelbon, and that he had asked to be released (all Twitter links).
Photo courtesy of USA Today Sports Images.