The Marlins announced tonight that they have acquired outfielder Jeff Francoeur and cash considerations from the Braves in a three-team deal that also involves the Rangers. The Braves will acquire minor league shortstop Dylan Moore from the Rangers and minor league catcher/first baseman Matt Foley from the Marlins. The Rangers, meanwhile, will receive three international bonus slots — two from the Marlins and one from the Braves — that total $860K in value.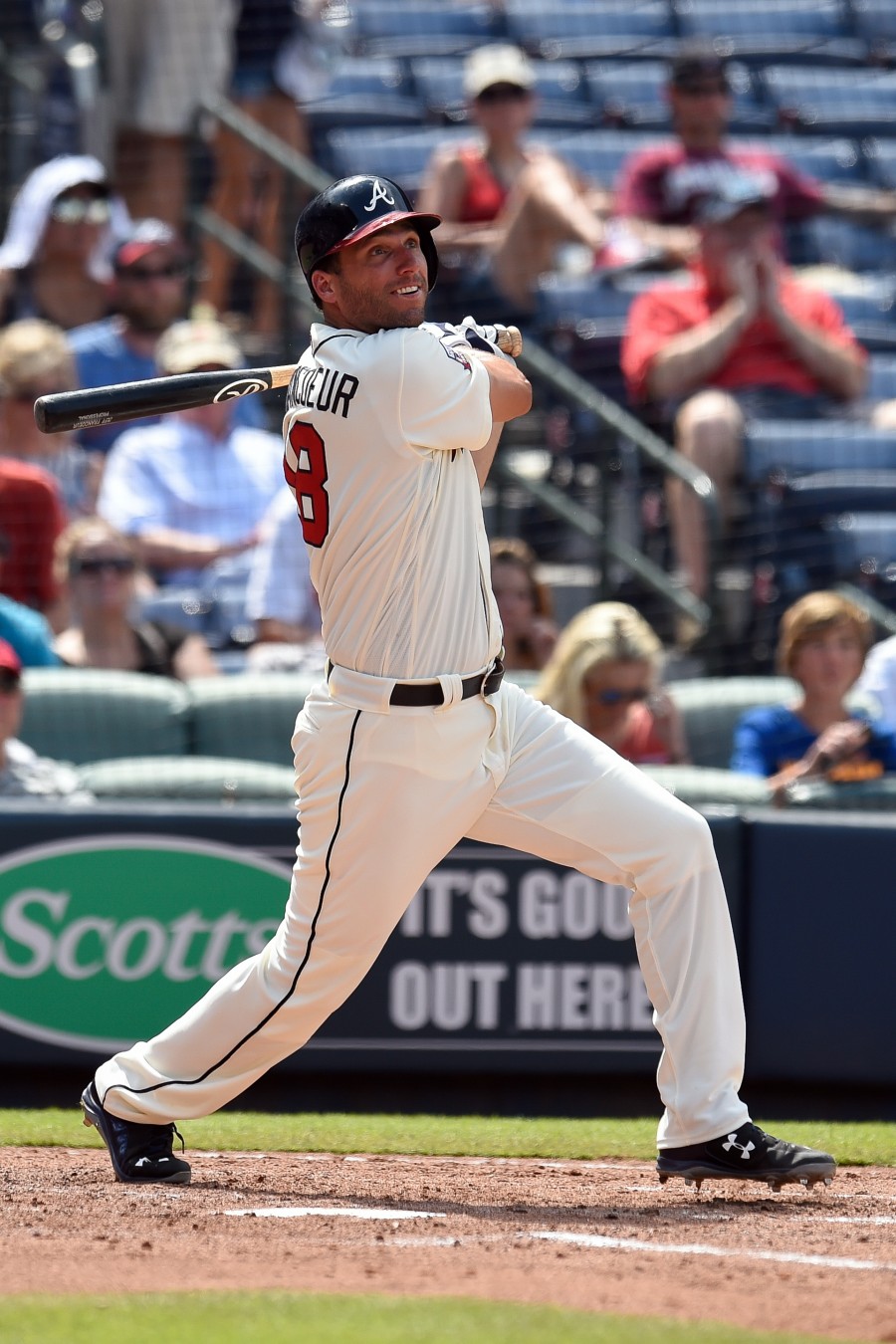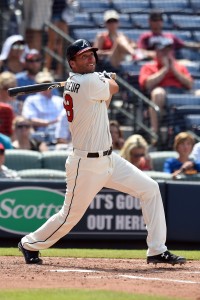 Francoeur will give the Marlins a right-handed bat to play in right field in the wake of Giancarlo Stanton's injury, possibly sharing time with the left-handed-hitting Oswaldo Arcia (whom Miami claimed off waivers from the Rays earlier this week) and veteran Ichiro Suzuki.
While the veteran Francoeur's overall .249/.290/.381 batting line isn't especially impressive, his .273/.313/.431 line against lefties is much more palatable, and he regularly draws positive reviews for his presence in the clubhouse. Any alignment featuring regular time from Francoeur and/or Arcia figures to be sub-par from a defensive standpoint, but the pair's platoon stats (Arcia is a .244/.317/.468 hitter vs. righties) complement each other nicely, and Ichiro still profiles as a useful defender in right even at 42 years of age.
The 32-year-old Francoeur is a free agent at season's end, making this is a short-term pickup for the Fish. Francoeur inked a minor league pact with Atlanta this offseason that came with a $1MM base salary and another $1MM available via incentives. Presumably, the cash considerations headed to Miami will help cover the remaining $213K on Francoeur's deal plus any incentives he may have already reached. (The specific nature of his performance bonuses was not reported at the time of his signing.)
As Evan Grant of the Dallas Morning News points out (Twitter link), the $860K total value of the international slots in this deal, when paired with the $210K the Rangers acquired in the trade that sent outfielder Ryan Strausborger to the Mariners, mean that Texas has acquired the maximum $1.07MM they were allowed to add to their international signing pool. Per the league's stipulations, a team can only acquire up to 50 percent of its original bonus pool, and Texas entered the current signing period with a pool of $2,157,400 (per Baseball America).
Neither Moore nor Foley ranked within the top 30 prospects of their respective organizations. The 24-year-old Moore, though, has enjoyed a nice season split between Class-A and Class-A Advanced, hitting .263/.377/.440 with 14 homers and 40 stolen bases. While it should be pointed out that the 2015 seventh-round pick spent most of the season playing at Class-A, where he was a good bit older than the average player in the league, his production didn't really take off until he was moved up to High-A, where he has slashed .351/.400/.649 with five homers in just 17 games. He's a bit old for that level as well, but his quick adaptation could prompt further promotion. Beyond that, he's a jack of all trades in the field, as pointed out by David O'Brien of the Atlanta Journal-Constitution (Twitter link). Moore has played every position on the field except catcher, and that includes pitcher (though the seven hits he allowed in his lone inning of work probably mean he won't be spending much time on the mound in the future).
Foley, meanwhile, has spent the season with the Marlins' Rookie-level affiliate in Arizona before recently being bumped up to short-season Class-A. The 2015 40th-rounder has totaled just 44 plate appearances and batted .257/.386/.257 and caught one of four runners that have attempted to steal against him.
Ken Rosenthal of FOX Sports first reported that a trade between the Braves and Rangers had been agreed to (via Twitter). Joel Sherman of the New York Post added that it was a three-team deal that would send Francoeur to Miami (links to Twitter). Rosenthal tweeted that international bonus money would go to Texas, and Sherman tweeted that the Braves would send one slot while the Marlins would send two. MLB.com's Joe Frisaro tweeted that Foley was in the trade, and 
Photo courtesy of USA Today Sports Images.