Here are five of this week's biggest stories here at MLBTR…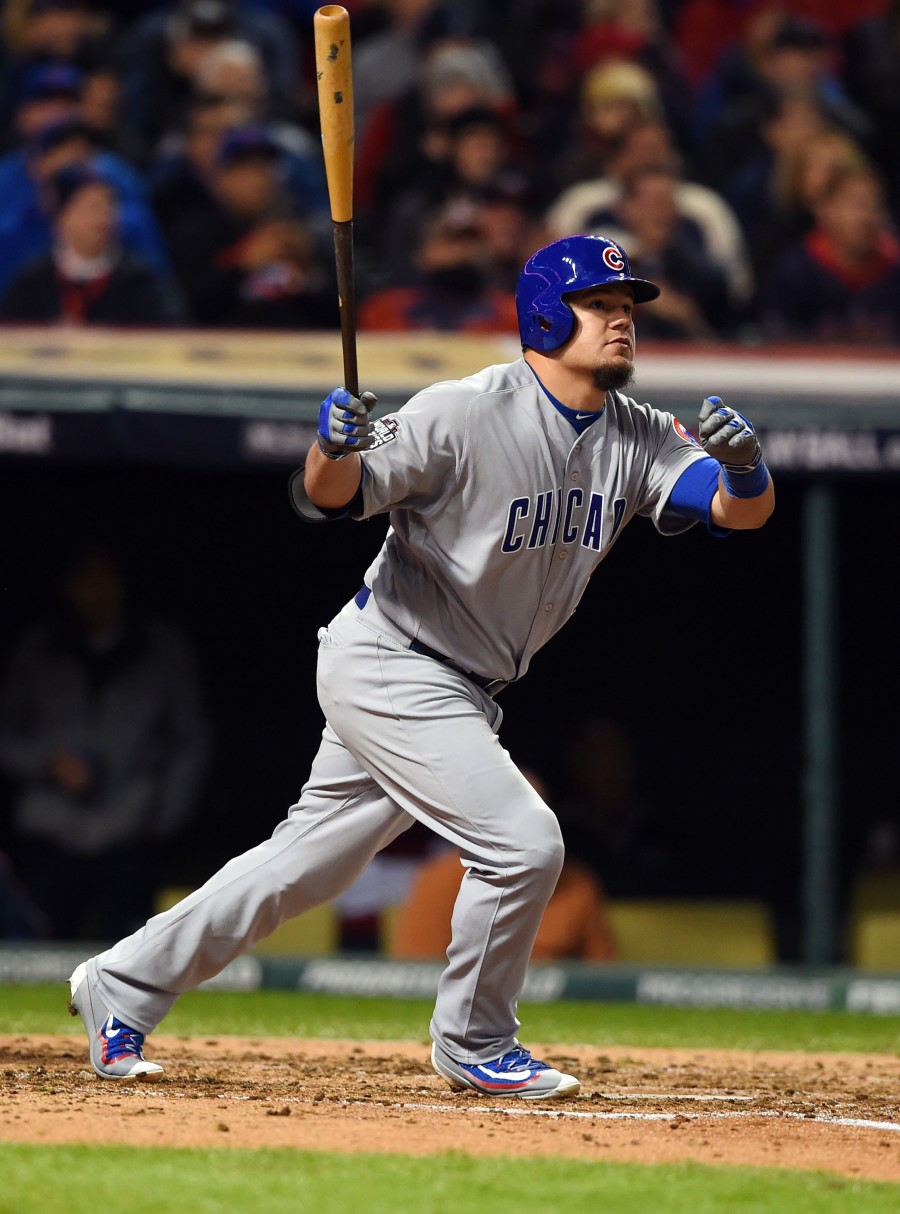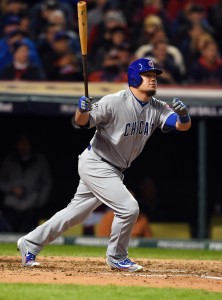 Kyle Schwarber returns: When Schwarber tore both the ACL and LCL in his left knee on April 7, the assumption was that the Cubs' slugging catcher/outfielder wouldn't be in their lineup again until 2017. Shockingly, though, Schwarber's rehab went well enough that the team activated him prior to its World Series matchup against the Indians. Schwarber's still not ready to play the field, but the 23-year-old's best asset – his bat – has been a factor in the Fall Classic. Because the first two games took place in Cleveland, Schwarber was in the Cubs' lineup as a designated hitter. He didn't show much rust, going 3 for 7 with a double and two walks as the teams split at Progressive Field. Schwarber then came off the bench Friday at Wrigley Field, where Indians reliever Bryan Shaw retired him in an eighth-inning pinch-hit appearance. The Cubs dropped a 1-0 nail-biter and will try to pull even in Game 4 on Saturday.
Yoenis Cespedes will void his contract, but James Shields won't: To the surprise of no one, Cespedes plans to opt out of the remaining two years and $47.5MM left on his deal with the Mets and become a free agent. Conversely, Shields, a White Sox right-hander, will not forgo the two years and $44MM remaining on his pact. Cespedes' decision will become official within a three-day window after the World Series concludes. The Mets gave the outfielder an opt-out when they re-signed him last January to a three-year, $75MM contract, and having delivered another terrific season, he'll once again test the open market. Given the weakness of the upcoming winter's free agent class, the 31-year-old likely stands a better chance than any other soon-to-be available player to land a nine-figure contract. Shields also could have taken advantage of an underwhelming market had he enjoyed a strong year. Instead, the 34-year-old was among the worst starters in baseball this season, combining for a 5.85 ERA, 6.69 K/9 and 4.06 BB/9 in 181 2/3 innings with San Diego and Chicago.
Front office changes in Arizona and Boston: New Diamondbacks general manager Mike Hazen, formerly with the Red Sox, pilfered well-regarded executive Amiel Sawdaye from Boston on Monday to serve as Arizona's senior vice president and assistant GM. After losing Sawdaye, Red Sox president of baseball operations Dave Dombrowski promoted VP of international scouting Eddie Romero to serve as co-assistant GM with Brian O'Halloran. Boston doesn't plan to hire a GM and will go forward with the Romero and O'Halloran tandem working under Dombrowski.
Danny Salazar is back: After Salazar missed over a month with a forearm strain, the Indians activated the hard-throwing right-hander in advance of their series against the Cubs. Salazar's return certainly wasn't as unexpected as Schwarber's, but he's another quality piece for a pitching staff that has dominated throughout the postseason. Normally a starter, Salazar tossed a shutdown inning in relief in the Tribe's 5-1 loss in Game 2. Aside from ace Corey Kluber, the Indians' starters haven't eaten many innings in the playoffs, so Salazar could end up as an important bullpen weapon as the World Series progresses.
Astros cancel their agreement with a top international prospect: The Astros and Cuban left-hander Cionel Perez struck a deal with a $5.15MM signing bonus in September, but the team voided it this week over a medical issue. Signing Perez would have actually cost the Astros $10.3MM, as they had already exceeded their spending allotment in this year's international free agent class and would have had to pay a 100 percent overage tax.
Photo courtesy of USA Today Sports Images.