The Astros have acquired catcher Brian McCann from the Yankees, per team announcements. Prospects Albert Abreu and Jorge Guzman will head back in return. The Yankees will pay $5.5MM of McCann's $17MM annual salary for the two guaranteed years remaining on his deal, Buster Olney of ESPN.com tweets.
Houston has promised a bold offseason, and this acquisition certainly delivers on that promise. The veteran slugger will add a power left-handed bat and shore things up behind the plate for the 'Stros, who had been in need with Jason Castro now a free agent. McCann, who waived his no-trade clause to facilitate the deal, will pair with Evan Gattis behind the dish. Both will likely also to see time in the DH role. Joel Sherman of the New York Post spoke with McCann's agent, B.B. Abbot, who says that the catcher was told he'd have the opportunity to shoulder the bulk of the load behind the dish. (Links to Twitter.)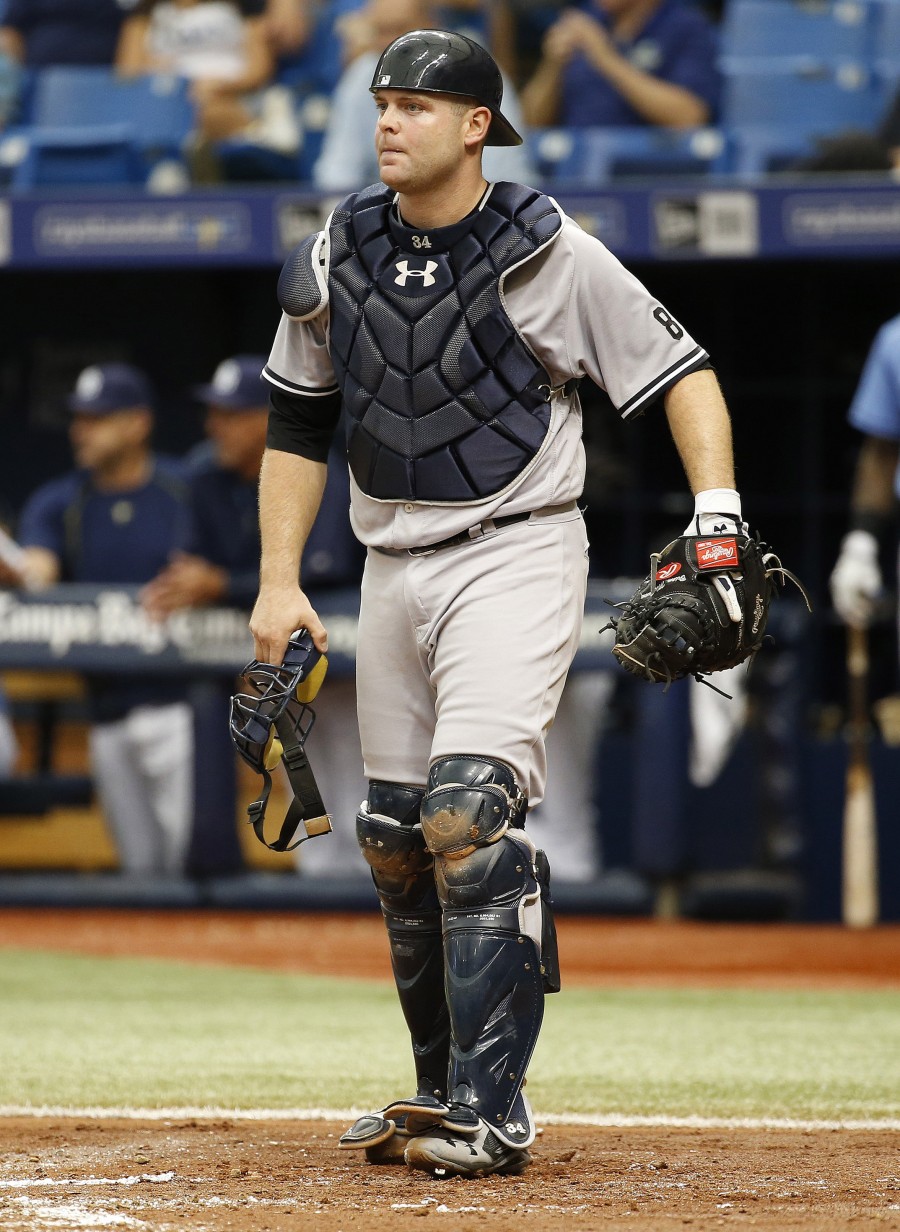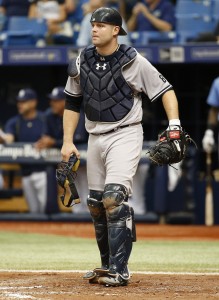 [RELATED: Updated Astros Depth Chart]
McCann, 32, has been solid since joining the Yankees before the 2014 season, but hasn't quite delivered the top-quality offensive production for which he was known before signing a five-year, $85MM contract. In 1,565 plate appearances with New York, McCann has slashed .235/.313/.418 and swatted 69 home runs. He also has continued to rate well as a pitch-framer, while also doing a solid job of controlling the running game and handling balls in the dirt.
Houston will be on the hook for $11.5MM in each of the following two seasons under the new arrangement. The Astros will take full responsibility for McCann's 2019 option, which stands as a $15MM club option but could convert to a player option if he meets certain playing time requirements. (Specifically, it vests if he has 1,000 plate appearances in 2017-18, starts at least 90 games behind the plate in 2018, and doesn't end that year on the DL.)
The move won't spell an end to Houston's offseason, of course. The club already added starter Charlie Morton, but is looking to do more to boost their offensive production, per Jeff Passan of Yahoo Sports (via Twitter).
For the Yankees, McCann became expendable with the emergence late last year of touted youngster Gary Sanchez. While he could still have functioned as a DH and part-time receiver, McCann was a rather expensive insurance policy given that the team also has Austin Romine on hand behind the dish. With strong market demand, the opportunity to add young assets again held appeal.
[RELATED: Updated Yankees Depth Chart]
That doesn't mean, of course, that New York is packing things in for 2017. Far from it. Olney tweets that the club will look to redirect some (or all) of the savings on McCann to a better-hitting slugger. He says that the Yanks have interest in bringing back Carlos Beltran, who has drawn wide interest in the early-going.
While financial considerations surely played a role in the swap, the Yankees were no doubt intrigued by the two player they received. Abreu is the more highly regarded of the two; as J.J. Cooper of Baseball America explains, he throws a live fastball that occasionally nears the triple-digits. With a four-pitch arsenal, he perhaps has a chance to stick as a starter. Still, he only just turned 21 and struggled with his command last year at the Class A and High-A levels.
Guzman, meanwhile, has even more velocity, with his heater ticking up to 102-103 mph at times. Cooper notes, though, that he's more effective when he's operating at a slightly lower velocity (in his case, the upper-nineties). While the long-term outlook suggests that Guzman will end up in the pen, he is said to have a promising slider and also a change-up that's in the works. The 20-year-old has yet to move past Rookie ball, but showed big strikeout ability (12.2 K/9) in his time in the Gulf Coast and Appalachian leagues last year.
Photo courtesy of USA Today Sports Images.