The Braves have announced a one-year deal with free agent righty R.A. Dickey. The contract comes with a $8MM guarantee, per Jon Heyman of Fan Rag (via Twitter). That includes a $500K buyout of a 2018 option, which the team can exercise for $8MM.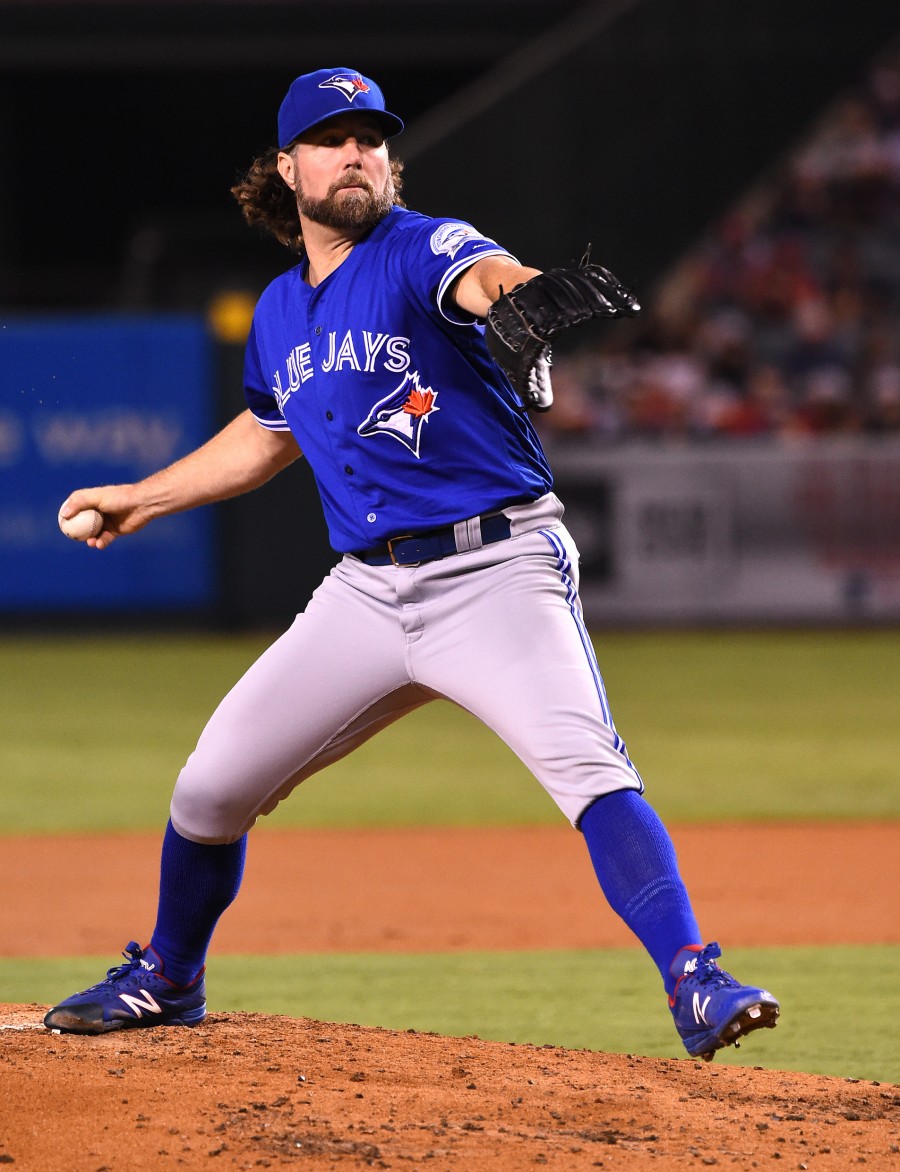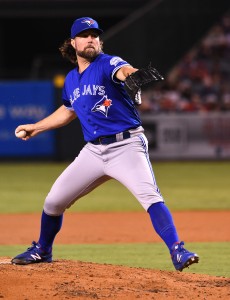 Atlanta has long been said to be seeking multiple starters this winter, with the team interested in top-quality arms but also seeking to limit the length of any guarantees. This contract seems to accomplish what Atlanta hoped to do with at least one slot, plugging in a sturdy veteran without committing to a long-term deal.
MLBTR's Tim Dierkes predicted both the match and the guarantee in his ranking of the top fifty free agents. The 42-year-old is a native of Nashville and starred at the University of Tennessee, so the move will allow him to live closer to home.
[RELATED: Updated Braves Depth Chart]
With Atlanta, the veteran knuckleballer will be tasked with providing innings and experience to an otherwise youthful staff. He notched over 200 frames annually from 2011 through 2015, and nearly would have again last year had the Blue Jays not limited his exposure late in the season.
Certainly, the Braves won't expect the Dickey of yore, but there's some reason to hope he can still provide quality in addition to length out of the rotation. Dickey won the Cy Young award 37 years of age and worked to a 3.95 ERA over his first three campaigns in Toronto.
Things didn't quite turn out as hoped last year, though, after the Jays exercised a $12MM option over Dickey. He ended with a 4.46 ERA in 169 2/3 innings, with 6.7 K/9 against 3.3 BB/9. Dickey struggled to limit the long ball, with 1.49 dingers per nine hit against him, and gave up much more hard contact (30%) than had been his norm of late.
Atlanta can cross of one item from its offseason wish list with the signing, but the team has long said it'll pursue two or three new rotation pieces. Whether or not trade or free agency will provide the remaining desired arms remains to be seen. Presumably, the organization will remain opportunistic while also showing a willingness to be patient as the market takes shape.
Photo courtesy of USA Today Sports Images.