In one of the biggest Winter Meeting blockbusters in recent history, the Red Sox and White Sox have announced a trade that will send Chris Sale from Chicago to Boston in exchange for prospects Yoan Moncada, Michael Kopech, Luis Alexander Basabe and Victor Diaz.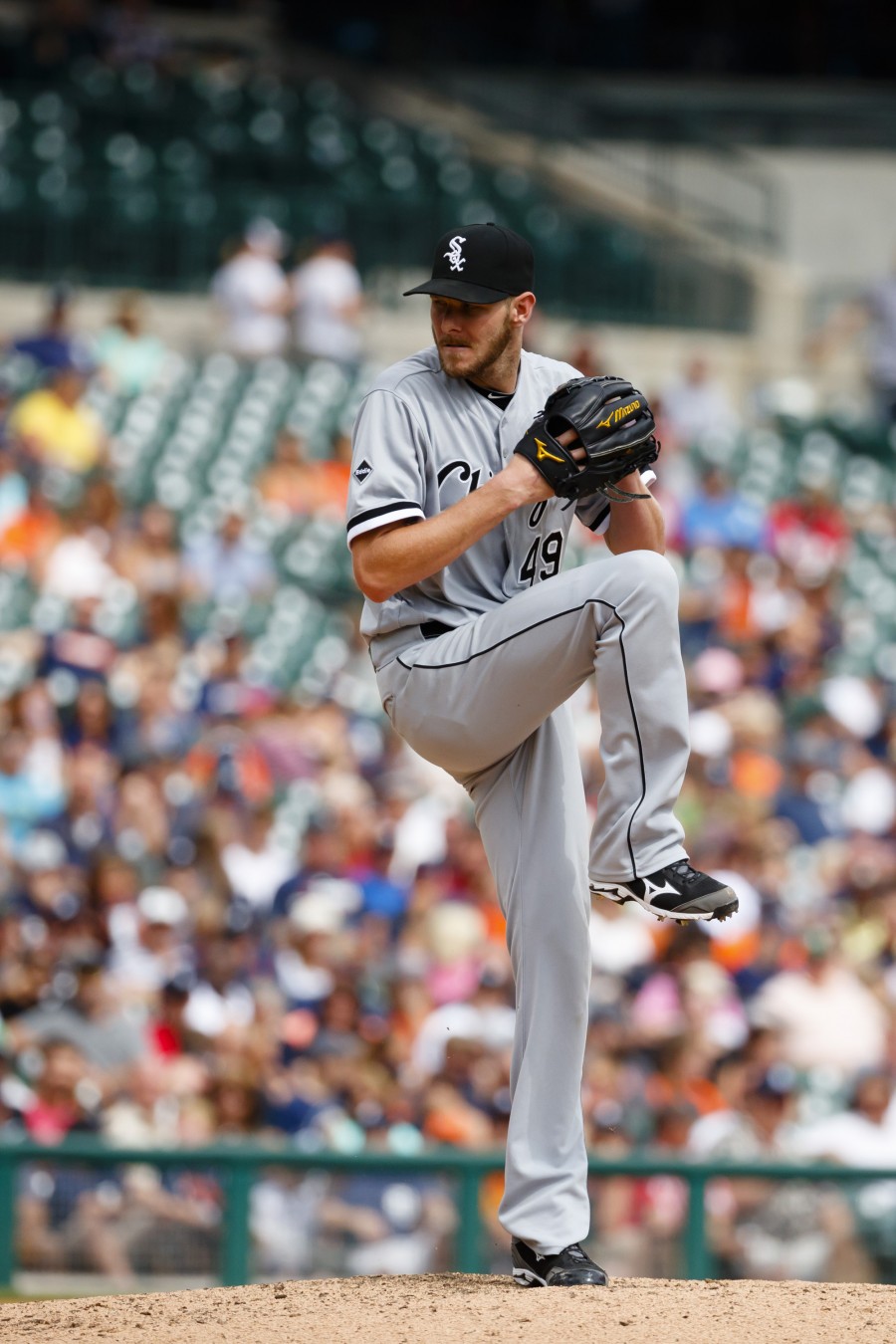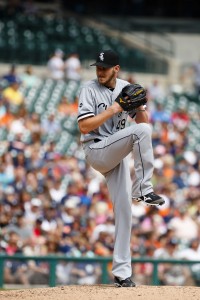 In acquiring Sale, the Red Sox will add one of the game's most dominant pitchers to add to a star-studded rotation that'll also feature David Price and Rick Porcello, with other options including Eduardo Rodriguez, Steven Wright, Drew Pomeranz and Clay Buchholz. As such, president of baseball operations Dave Dombrowski should have no shortage of rotation depth from which to deal if he desires to utilize that theoretical surplus to address other areas of need on the roster.
[Related: Updated Chicago White Sox Depth Chart and Boston Red Sox Depth Chart]
Sale will head from Chicago to Boston on the heels of a season in which he posted a 3.34 ERA with 9.3 K/9, 1.8 BB/9 and a 41.2 percent ground-ball rate in 226 2/3 innings. Since cementing himself as a top-of-the-rotation arm, Sale has posted a collective 3.04 ERA with 10.0 K/9 against 2.0 BB/9 in 1015 2/3 innings. He's set to earn just $12MM next season, and the Red Sox will hold club options valued at $12.5MM and $13.5MM for the 2018 and 2019 seasons, respectively.
While there was concern earlier in his career that centered around Sale's unorthodox delivery, his arm has held up better than nearly any pitcher in the sport. Since 2012, Sale's innings total ranks 12th among 227 qualified starting pitchers. His 10.0 K/9 is eighth in that same span, and he ranks fourth in the Majors in fWAR and third in RA9-WAR in that time as well. His average fastball dipped a bit in 2016 but still checked in at a healthy 92.8 mph.
Sale drew heavy interest from a number of teams ranging from the Astros to the Braves to the Nationals, but as of late last night it was the Nats that reportedly had a real chance at pushing a deal across the line. The Red Sox seemingly upped their level of aggression overnight, however, and will emerge from the Sale sweepstakes without having been forced to surrender any member of their expected Opening Day roster. Washington made a last-ditch effort to salvage a deal, but fell shy, Bob Nightengale of USA Today tweets. Given the intense interest, it's no surprise that the Red Sox ultimately paid a heavy price to add the power lefty.
With three years of club control at a combined total of $38MM and that track record of dominance, Sale was one of the most valuable trade commodities in Major League Baseball, and he commanded an according price. Moncada, 21, looked overmatched in a brief September cameo with the Red Sox in 2016, but he rates as one of the top overall prospects in all of MLB and was listed as the game's No. 1 prospect on the midseason Top 100 list from Baseball America. He currently rates as the No. 1 prospect in baseball, according to MLB.com.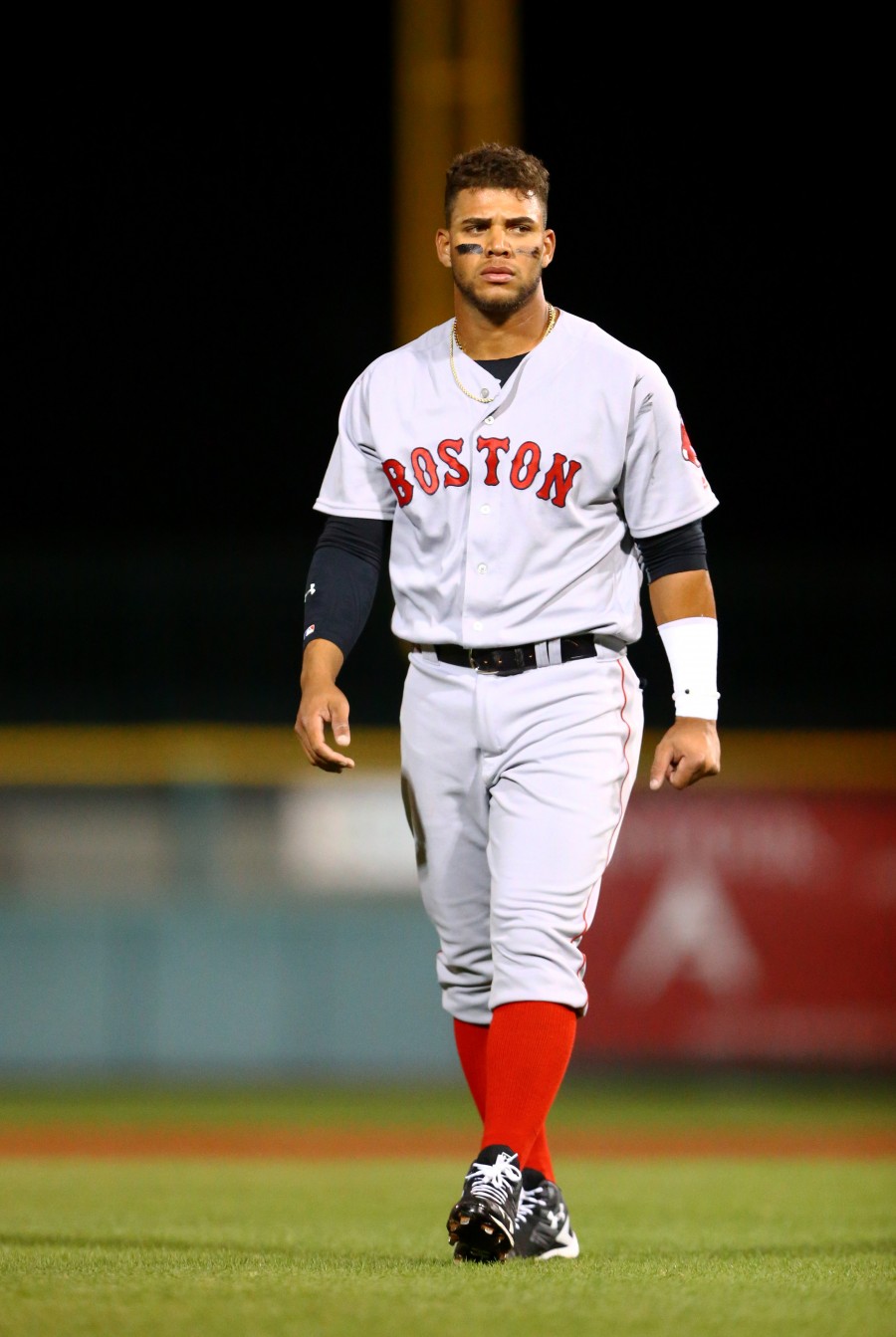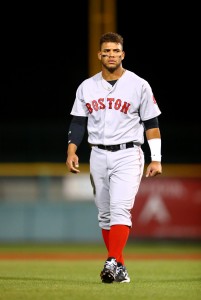 BA dropped Moncada down to No. 2 on Boston's list of top 10 prospects this offseason (subscription required and highly recommended) but noted that he possesses the size and strength of a linebacker with elite speed on the basepaths and a left-handed approach that elicits comparisons to Robinson Cano. Add at least average defense at second base to that blend of power and speed, and even if Moncada isn't a dominant hitter from the right-handed side of the dish, there's still legitimate star upside. MLB.com's report on him likens him to "Cano with more speed" and notes that few middle infield prospects come with this type of offensive upside. He should immediately become the White Sox' second baseman of the future, joining 2017 sophomore Tim Anderson to form an envy-inducing double-play tandem for years to come.
Moncada's 2016 season was nothing short of brilliant, as he batted .294/.407/.511 with 15 home runs and 45 stolen bases in just 106 games between Class-A Advanced and Double-A before briefly jumping to the Majors late in the year. To this point in his minor league career, he's stolen 94 bases in 109 tries — a success rate of 86.2 percent.
Signed out of Cuba to a record-shattering $31.5MM signing bonus (which came with a 100 percent luxury tax for the Red Sox), Moncada is a versatile switch-hitter that has spent the bulk of his minor league career at second base but has also been said to be capable of playing shortstop, third base and the outfield. That $31.5MM signing bonus was spread out over three years, but the Red Sox are reportedly picking up the tab on the remainder of the money he's owed and all of the tax obligations as well.
Kopech, 20, ranks just two spots behind Moncada on that list of top Red Sox prospects over at BA. The former No. 33 overall pick (2014) generated plenty of buzz this year when he reportedly hit 105 mph in a minor league game, though Yahoo's Jeff Passan tweets that some scouts believe that mark to be an embellishment. Nonetheless, Kopech regularly works in the triple digits with his fastball and reached Class-A Advanced as a 20-year-old in 2016, where he pitched to a dominant 2.25 ERA with 14.2 K/9, 5.0 BB/9 and a 42 percent ground-ball rate.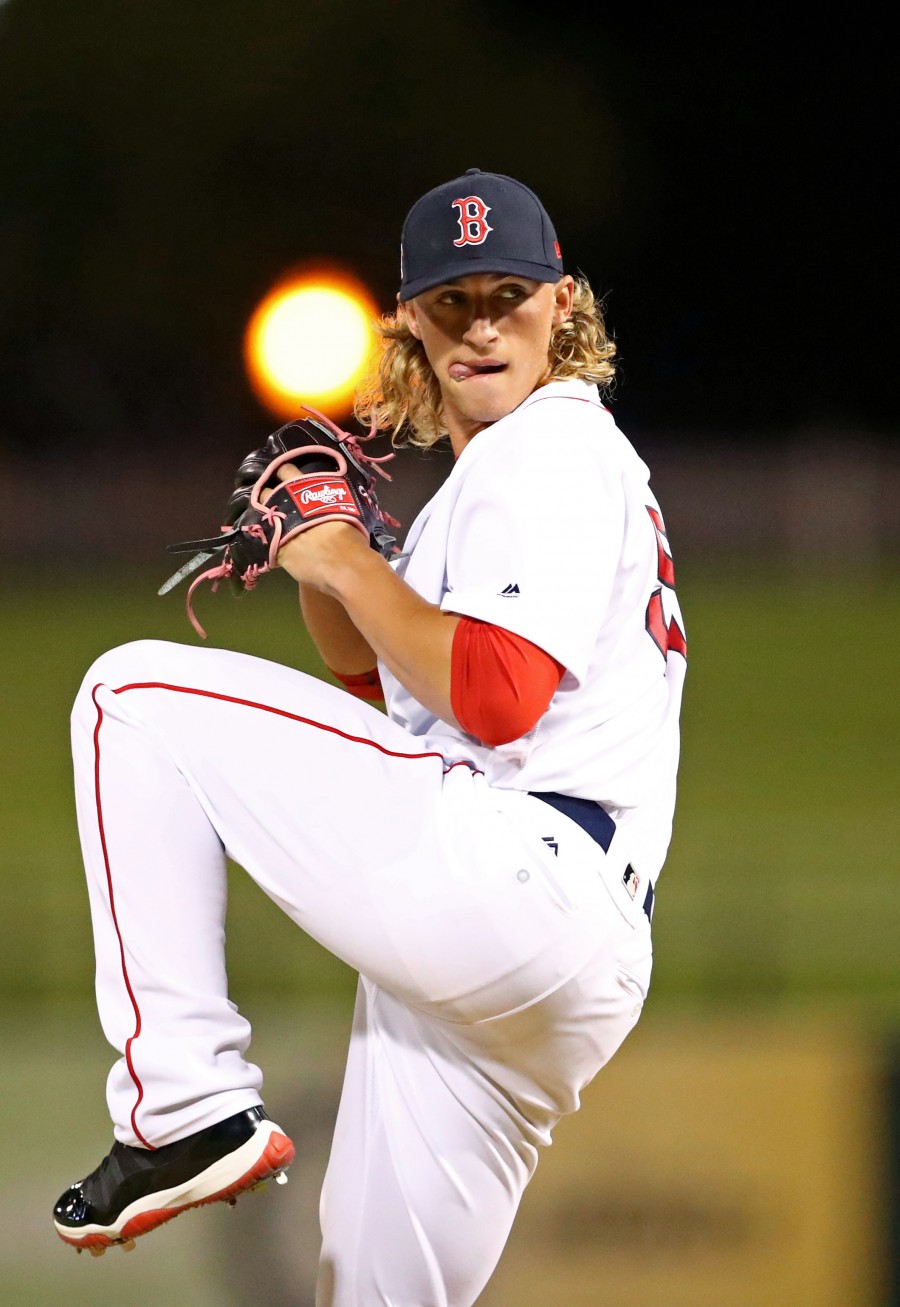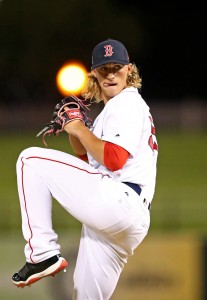 BA's scouting report notes that one evaluator called him the best minor league arm he saw all season and likened his combination of elite velocity and a low-90s slider to a younger version of Mets ace Noah Syndergaard. There are some character questions — Kopech was suspended for use of a banned stimulant and later broke his hand in a fight with a teammate — but the talent is clear. MLB.com rates Kopech 67th in baseball at the moment and calls him a potential front-of-the-rotation starter, especially after working to simplify his mechanics in 2016. He's a bit of a longer-term asset, as it'll probably be 2018 before Kopech is ready to debut, but the upside the Sox are receiving here is significant.
Sticking on BA's list of top 10 Red Sox prospects, Basabe checks in at No. 8. The 20-year-old's twin brother (Luis Alejandro Basabe) was traded from Boston to Arizona in exchange for Brad Ziegler this past summer. Luis Alexander has enough range in center field to have a floor as a fourth outfielder but also has average or better tools across the board, per BA. Basabe, who hit .264/.328/.452 with 12 homers and 25 steals between Class-A and a brief five-game stint in Class-A Advanced, could stand to improve his contact skills (119 strikeouts in 474 plate appearances), but gives the White Sox a potential everyday center fielder down the line if he can find a way to put bat to ball with more regularity.
The 22-year-old Diaz, not to be confused with the former Mets outfielder of the same name, spent the 2016 season pitching for Boston's Class-A affiliate and worked to a 3.88 ERA with 9.4 K/9 and 3.7 BB/9 and a 58 percent ground-ball rate in 60 1/3 innings of relief work. He comes with the least fanfare of the four prospects in this deal but still has an upper 90s heater that has reached triple digits. MLB.com rated Diaz 28th on their midseason list of top Red Sox prospects, noting that in addition to a power fastball has a pair of inconsistent but promising secondary pitches in his slider and splitter. Diaz hasn't made a start as a pro, so he seems like a pure relief prospect, but if he's able to harness his control a bit and develop the secondary pitches, it sounds like there's a potential late-inning relief arm there.
Stepping back and looking at the whole scenario from a bigger-picture perspective, the move certainly signals a move toward a rebuild for which many ChiSox fans have long clamored. Chicago GM Rick Hahn is reportedly open to trading anyone with fewer than four years of service time, which means first baseman Jose Abreu, closer David Robertson, third baseman Todd Frazier and outfielder/DH Melky Cabrera all figure to see their names bandied about in the days, weeks and months to come.
The greater question is whether Hahn & Co. will listen to offers on Sale's now-former co-ace, Jose Quintana, who is controlled for four more years at a nearly identical total price. The Pale Hose also have one of the game's most appealing outfield trade candidates in Adam Eaton, who is locked up through at least 2019 and has two club options on his highly affordable deal. If the White Sox want to go for a complete tear-down, the pieces are in place for Hahn to execute an accelerated rebuild given the level of MLB-ready (or near-MLB-ready) talent he can acquire in exchange for the most appealing assets on his top-heavy 25-man roster.
Ken Rosenthal of FOX Sports first reported the agreement and that Moncada and Kopech were in the deal (on Twitter). USA Today's Bob Nightengale reported that Basabe and Diaz were in the trade (on Twitter). Bruce Levine of 670thescore.com (Twitter links) and Brian MacPherson of the Providence Journal (on Twitter) added context on the financial component of Moncada's bonus.
Photos courtesy of USA Today Sports Images.