It has been one year and one day since the Nationals inked Daniel Murphy to a three-year, $37.5MM contract. Murphy wasn't exactly a hotly pursued target for D.C., which had previously pushed hard for free-agent Ben Zobrist, chatted with Howie Kendrick about a deal, and nearly consummated a swap with the Reds to acquire Brandon Phillips.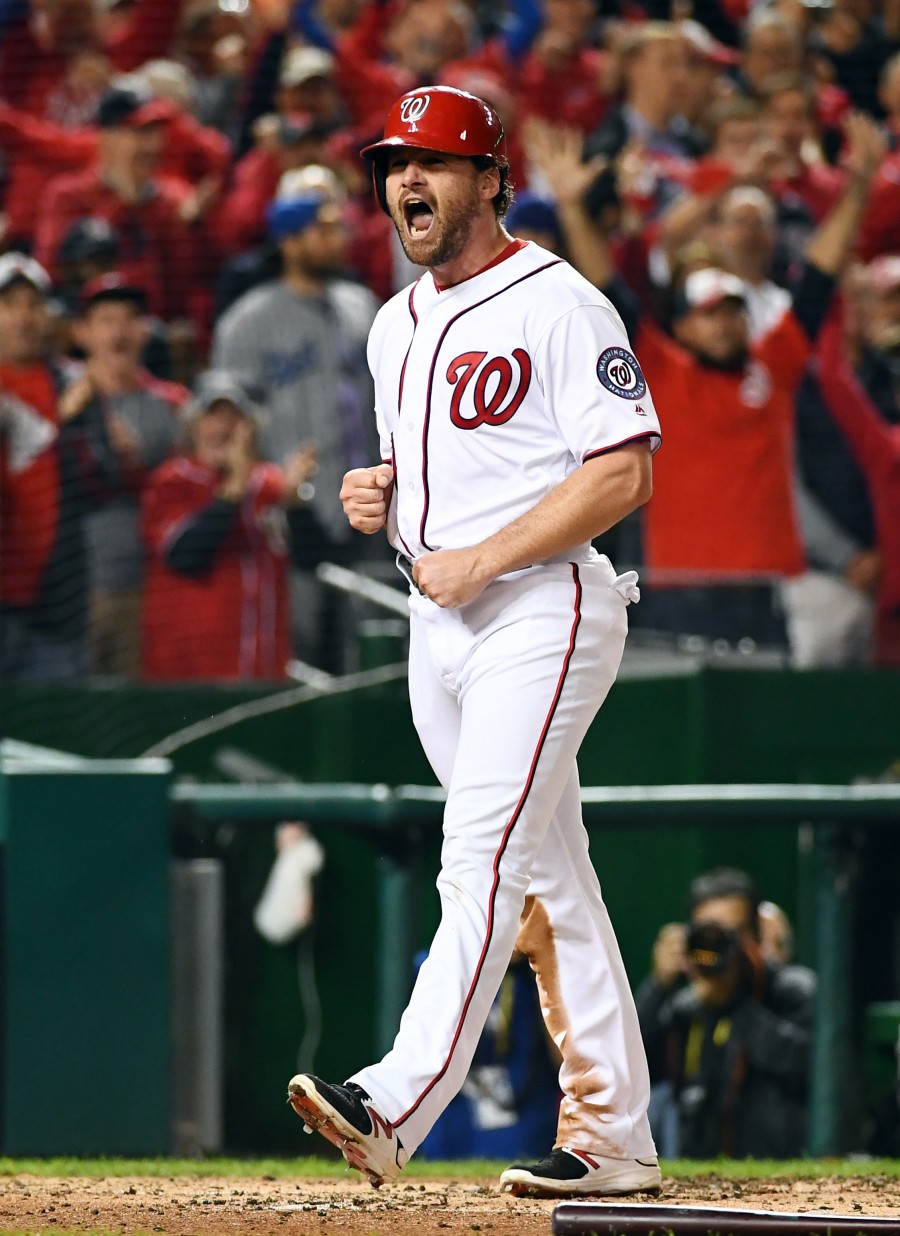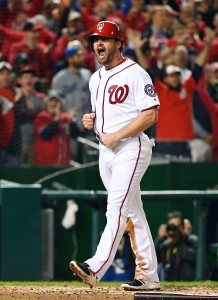 Having explored those other avenues, but found none availing, the Nats struck a Christmas Eve pact that seemed at the time to represent a solid price tag (even with the sacrifice of a draft pick) for a quality player. But expectations were relatively restrained. While Murphy's torrid late-2015 work had certainly raised his profile, it perhaps hadn't fundamentally changed his perception around the league. His own former team, the Mets, were content pocketing a draft selection and dealing for a replacement in Neil Walker, and obviously there wasn't sufficient interest for him to garner even a fourth guaranteed season entering his age-31 campaign.
Needless to say, the arrangement worked out much better than anyone thought possible. In retrospect, Murphy's unbelievable postseason performance — including a ridiculous 1.462 OPS and seven home runs over 39 plate appearances in the NLDS and NLCS — was a harbinger of things to come.
In 2016, Murphy went from a solid hitter on a hot streak to one of the game's most productive batsmen. Across 582 plate appearances, he slashed .347/.390/.595 and struck 25 home runs to go with a league-leading 47 doubles. While he still graded poorly in the field, Murphy rated well as a baserunner (though he doesn't try to steal nearly as often as he used to) and managed to rack up 5.5 fWAR while landing second in the N.L. M.V.P. voting. And though he wasn't quite as spectacular in his five postseason games for the Nats as he had been for the Mets, Murphy still recorded seven hits, five walks, and six RBI in his 22 postseason plate appearances in 2016.
The remaining two years left on Murphy's deal now appear to represent quite a valuable asset for Washington. Though the backloaded structure means that there's still $29.5MM to go, there's little question that Murphy could command a much greater sum were he back on the open market — which might well have happened had he taken the qualifying offer issued to him by the Mets. That's all gravy for the Nats, who have already received equivalent value for the entire commitment out of Murphy's first year.
Things worked out well enough for New York, too. Walker turned in a productive year, though he did ultimately require back surgery that put a premature end to his 2016 season. And unlike Murphy, Walker stuck around; he remains a member of the organization after accepting the QO earlier this offseason. It certainly wouldn't rate as a huge surprise if he ends up out-producing the man he replaced in 2017.
There's no direct takeaway from the Murphy signing, but there are a few broader points that it supports. For one thing, notions of upside and floor may well be overstated; Murphy was signed for his steady consistency at the plate, but ended up showing that his apparent late-2015 hot streak was really a reflection of a change in hitting capacity. Whether it's sustainable, of course, is anyone's guess; as Murphy's big season also shows, baseball remains full of surprises even in an age of advanced statistics. And for the free agents who remain unsigned this time around, along with the teams that will ultimately sign them? Well, there's probably still some money left to be found, and some diamonds still lying in the rough.
Photo courtesy of USA Today Sports Images.