12:05pm: The deal includes attendance bonuses as well, per Jon Heyman of Fan Rag (via Twitter). In each year of the deal, Bautista can earn up to $900K depending upon how the club draws. He'll take home $150K for every hundred-thousand fans through the gate between 3.5 and 4.0 million.
It's not known just how attendance will be calculated, but per ESPN.com, the Jays drew 3,392,299 guests to the Rogers Centre last year.
9:58am: The Blue Jays have now formally announced that they've re-signed Bautista (via press release). One of the few teams to publicly disclose the financial details of their contracts, the Jays announced that Bautista will earn $18MM next season. His 2018 option is a mutual option worth $17MM which comes with a $500K buyout that is paid out if either side declines their half of the option. Bautista's deal also contains a $20MM vesting option for the 2019 season.
JAN. 18, 7:36am: The final guarantee is $18.5MM, Passan tweets. An official announcement is expected in short order.
JAN. 17, 3:45pm: Jeff Passan of Yahoo Sports reports that Bautista's 2017 salary will be $18MM, but the buyout on the second-year option will tack another $500K to $1MM onto the overall guarantee (Twitter links). Bautista will have mutual option for the 2018 season and a vesting option for the 2019 season, according to Passan. The two sides are still finalizing the details surrounding the vesting option, he notes, but there's a framework in place for the agreement.
2:35pm: Bautista receives an $18MM guarantee, per Steve Phillips of MLB Network Radio on Sirius XM (Twitter link). The maximum value of the deal — with incentives and the consecutive mutual options — is $60MM.
The 2017 salary remains unknown, but buyouts on the option years help contribute to the total guarantee, Bob Nightengale of USA Today notes on Twitter.
1:53pm: The Blue Jays have agreed to a deal with free-agent outfielder Jose Bautista, according to reports from Baseball Prospectus Toronto (Twitter link) and Ken Rosenthal of FOX Sports (via Twitter). It's a one-year deal that includes at least one mutual option, and could reportedly extend to three total seasons in duration. Bautista will receive a guarantee that exceeds the $17.2MM qualifying offer value, per Jon Heyman of Fan Rag (via Twitter), assuming he passes his physical.
[RELATED: Updated Blue Jays Depth Chart]
Bautista was said to be nearing a reunion with the Jays, who'll plug his bat back into the middle of their order for at least one more season. At the outset of the offseason, Bautista had declined a QO from the organization, which set the stage for Toronto to recoup draft compensation if he signed elsewhere. Instead, the team will give up that possible first-round pick in order to fill the noticeable void that remained in right field.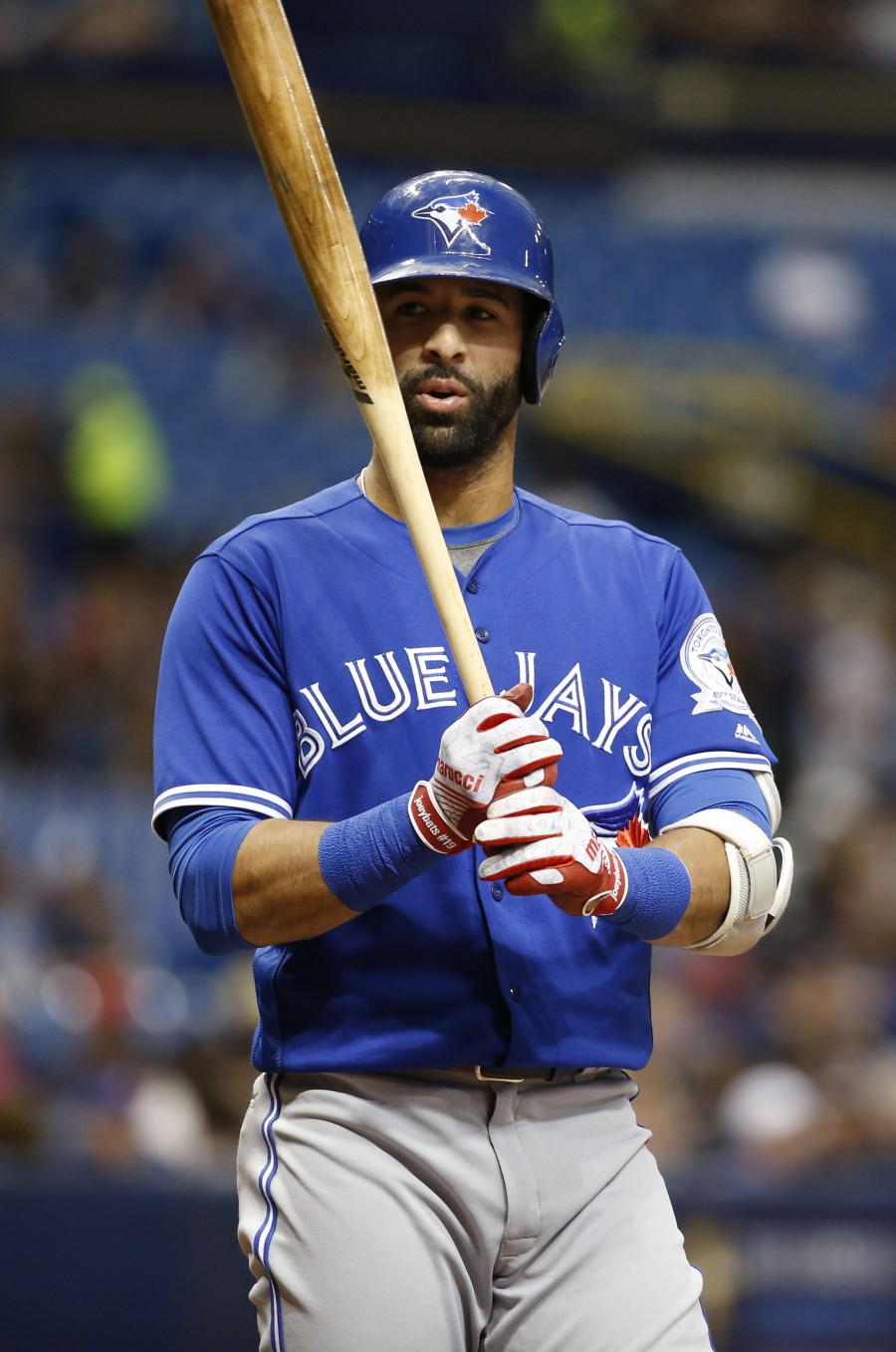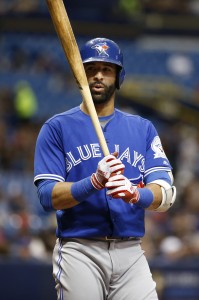 The signing brings to an end — for now, at least — what has been a lengthy dance between the organization and the player who was perhaps most singularly associated with it. Both Bautista and fellow slugger Edwin Encarnacion were reclamation projects that turned into stars in Toronto. After performing admirably under their respective extensions, both hit the market when they were unable to reach new long-term accords. Though the Jays pursued Encarnacion, he spurned their initial efforts and ended up joining the Indians when Toronto pivoted to add DH Kendrys Morales.
Bautista, though, will be back in the fold. Now, the attention will turn back to the field of play. The 36-year-old has long delivered a potent blend of top-end plate discipline and outstanding power. But while he maintained the former in 2016, his power output dipped. He ended the year with 22 home runs and a .217 isolated slugging percentage — each of which represented his lowest marks since 2009, the year before his remarkable breakout.
Of course, that was still a plenty productive offensive campaign; Bautista checked in at about 20% above the league-average hitter. Though he made more soft contact than has been his custom (21.3%), he also posted a career-best 41.0% hard-contact rate. If he's able to maintain the lion's share of his pop while continuing to display an impeccable batting eye and excellent contact ability, then Bautista ought to continue to produce. If he can boost the power back to its typical levels, then there's plenty of upside here for the Jays. Of course, there's also a slight downside scenario — though it's curbed by the nature of the arrangement — in the event that 2016 represents a turning point for an aging player.
Really, there's plenty of reason to bet on Bautista's bat, at least to some extent. The real question is whether there's enough left there to make up for his declines elsewhere. Typically a solid defender in right, Bautista has drawn negative reviews from both UZR and DRS for his glovework in each of the last two seasons. And he checked in with a very poor -5.2 BsR rating for his efforts on the bases last year.
Bautista did need to rehab and return from a mid-season toe injury, which surely didn't help. Aside from that malady and a 2012 wrist injury, both of which were acute issues, he has been a pillar of fitness and durability. Though there has been plenty of debate about the wisdom of a long-term investment, given Bautista's age, those concerns largely go out the window in that shorter-term, flexible scenario that the sides seemingly landed at.
Of course, Bautista was long said to be hoping for a much greater guarantee. He and the Jays' then-new front office engaged in extension discussions this time last year, but he wasn't willing to move off of a number well in excess of $100MM over five years. While there was little chance that he'd reach that level of contract after his relatively unsuccessful 2016 season, Bautista still seemed a reasonable bet to achieve a strong, multi-year commitment heading into the offseason. MLBTR predicted he could command $51MM over three years, while noting that a one-year, make-good scenario remained a plausible outcome.
Toronto seems likely to plug Bautista back into right field, though perhaps he'll also see time at first base — which is currently set to be manned mostly by Justin Smoak, who typically struggles against left-handed pitching. Fellow signee Steve Pearce might also get some time in right and at first, with Morales likely occupying the DH slot on a more-or-less full-time basis while Ezequiel Carrera and Melvin Upton form a platoon in left alongside regular center fielder Kevin Pillar.
Photo courtesy of USA Today Sports Images.