TODAY: There's still work left between Bautista and the Jays, and both Cleveland and Tampa Bay remain interested, Heyman adds on Twitter.
YESTERDAY, 6:45pm: Bautista is expected to take home more than the qualifying offer value ($17.2MM) if the one-year-plus-option scenario is indeed adopted in a finalized deal, Heyman tweets. Indications still are that the sides are leaning toward that arrangement.
2:07pm: Rosenthal tweets that the deal, if completed, will be a one-year contract with a mutual option.
9:38am: A one-year deal is also still a consideration, as are other scenarios tweets Sportsnet's Shi Davidi. Heyman tweets that the current expectation is that the two sides will agree to a deal worth about $37MM over two years, though there's nothing final. Both the Indians and Rays have bid on Bautista recently as well.
9:15am: Passan reports that the two sides are in the final stages of working out an agreement that will pay Bautista close to $40MM over a two-year term.
7:50am: Jon Heyman of FanRag Sports hears that the two sides are discussing a two-year contract (Twitter link). FOX's Ken Rosenthal agrees, tweeting that Bautista and the Jays are discussing a two-year pact in the $35-40MM range. That's a departure from Passan's report, though it should be noted that Passan's tweets were around 2am, so there's certainly been enough time for talks to have changed course.
JAN. 16, 7:13am: Jeff Passan of Yahoo Sports reports that the two sides have discussed multiple iterations of a deal but are currently focused on a one-year pact (Twitter links). A deal isn't quite done yet, but each side is optimistic that something will be completed.
JAN. 15: The Blue Jays have emerged as the front-runners for free agent right fielder Jose Bautista's services and are nearing an agreement with the slugger, reports Jesse Sanchez of MLB.com (Twitter link). Details regarding the potential pact aren't yet known, but Toronto hadn't been willing to give the Octagon/Jay Alou client a deal worth more than the one-year, $17.2MM qualifying offer as of late December.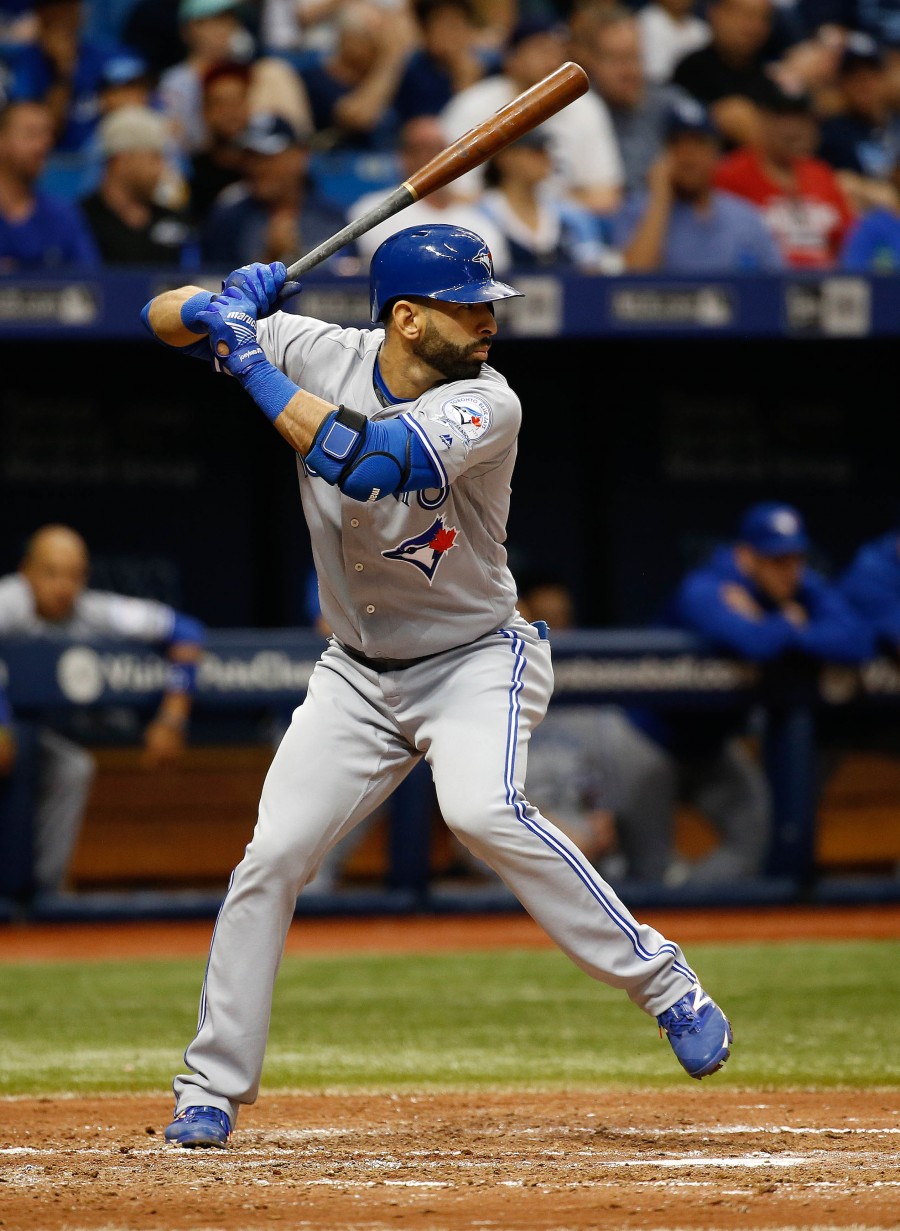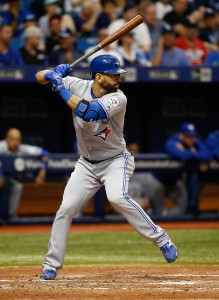 Bautista has been on the open market since rejecting a qualifying offer from Toronto in November, though the 36-year-old's venture into free agency hasn't gone according to plan. Despite serving as one of the majors' foremost offensive weapons since an out-of-nowhere breakout in 2010, serious interest in Bautista has been scarce this offseason. Bautista has been willing to consider a one-year deal as a result, but it seems having to surrender a first-round pick to sign him has scared off potential suitors.
It also hasn't helped Bautista's cause that he's coming off a disappointing season, one that featured multiple stints on the disabled list and an offensive decline. While Bautista hit a more-than-respectable .234/.366/.452 with 22 home runs in 517 plate appearances, those numbers represented a stark drop-off from the ones he has typically posted as a Blue Jay. After toiling in anonymity with various teams from 2004-09, Bautista slashed a stellar .268/.390/.555 with 227 homers as a Jay between 2010-15.
Thanks to that otherworldly six-year run, Bautista was reportedly seeking a half-decade-long extension worth $150MM last winter. Toronto unsurprisingly balked at that asking price, and the club's decision was clearly wise given Bautista's production in 2016. It'll look that much better if the team is able to bring back Bautista at what should be a palatable price on a short-term contract.
The Blue Jays have already lost one of the longtime faces of their franchise, first baseman/designated hitter Edwin Encarnacion, to free agency this offseason. Encarnacion landed in Cleveland, which knocked the Jays out of the playoffs last year and has also shown interest in Bautista. But it doesn't appear the two will reunite this offseason, which is welcome news to a Jays club that's in dire need of corner outfield help.
Jason Martinez of MLBTR and Roster Resource is currently projecting that the light-hitting Ezequiel Carrera will man Bautista's spot in right, while free agent pickup Steve Pearce is slated to start in left. Pearce is far better suited for first base, though, and the Jays could stand to upgrade over Justin Smoak there. Re-upping Bautista would enable them to shift Pearce and their most significant offseason acquisition to date, Kendrys Morales, between first and designated hitter and perhaps platoon Carrera and Melvin Upton Jr. in left.
While retaining Bautista would be a boon to Toronto's offense (and likely the morale of its fans), he does come with drawbacks. In addition to his offensive regression last season, Bautista continued to fall off in the field, as he finished with negative grades in Defensive Runs Saved (minus-6) and Ultimate Zone Rating (minus-5.6) for the second year in a row. He also failed to provide value on the base paths, making Bautista a one-dimensional player at this stage of his career. That dimension is rather effective, though, and is apparently going to lead him back to Toronto, where he's an icon. Keeping Bautista will cost the Jays the compensatory first-round pick they'd have netted had he headed elsewhere, but the club seemingly values what he could bring in future years more than that selection.
Photo courtesy of USA Today Sports Images.