10:41am: The deal also allows Guyer to earn up to $400K in plate-appearance-based bonuses in both 2018 and 2019, Bastian tweets. And the option value can rise to as much as $3.75MM with escalators.
9:51am: It's a two-year, $5MM contract for Guyer, tweets MLB.com's Jordan Bastian. He'll receive $2MM in 2017 (just shy of the $2.1MM midpoint between the two sides' arbitration numbers) and $2.75MM in 2018. Guyer's contract contains a $3MM club option for the 2019 season, which comes with a $250K buyout.
9:35am: The Indians announced on Wednesday that they've signed outfielder Brandon Guyer to a two-year deal with a club option for the 2019 season. The 30-year-old Guyer (31 next week) was arbitration-eligible and had filed for a $2.3MM, which the Indians countered with a $1.9MM offer (as shown in MLBTR's 2017 Arbitration Tracker). Rather than hammer out a one-year pact, Guyer will instead agree to lock in both of his remaining arbitration salaries in exchange for a club option over what would've been his first free-agent year.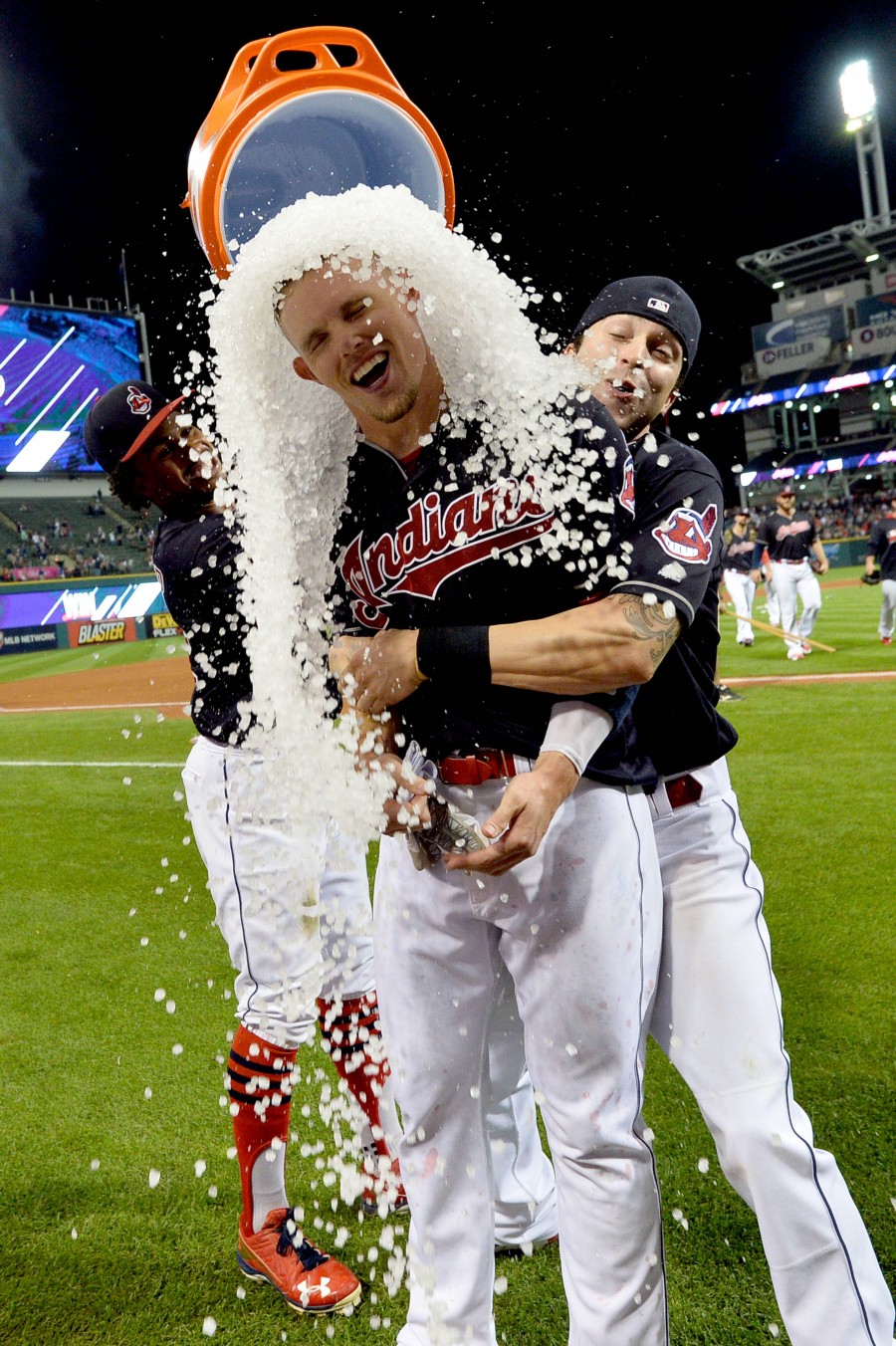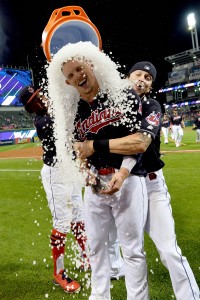 Guyer, a longtime member of the Rays, was a deadline pickup for the Indians, who traded minor league outfielder Nathan Lukes and minor league righty Jhonleider Salinas to the Rays to acquire the remaining two and a half years of control on Guyer's contract. Guyer has long been a thorn in the side of left-handed pitching, and Cleveland benefited substantially from that trait, as Guyer slashed .333/.438/.469 in a limited role (91 plate appearances) over the remainder of the regular season following the trade. He also chipped in a .333/.500/.389 batting line in 24 postseason plate appearances.
Beyond his strong career performance against left-handed pitching (.289/.391/.470), Guyer thrives in one perhaps underappreciated element of the game: getting hit by pitches. Shortly after the trade, August Fagerstrom examined Guyer's uncanny penchant for being hit by pitches over at Fangraphs, observing that Guyer is not only the active leader in total HBPs over the past couple of seasons, but the leader in HBPs on a percentage basis (min. 500 PAs) dating all the way back to 1921.
A ridiculous 6.1 percent of Guyer's plate appearances have resulted in him being plunked by a pitch, which compensates for a below-average walk rate and has allowed him to consistently post strong OBPs in the Majors. As Fagerstrom breaks down in the aforementioned Fangraphs column, Guyer's HBP magic isn't as much from crowding the plate (though he does that, too) as it is from a striding toward the plate and the inside edge of the batter's box as he loads for a swing. While some might raise an eyebrow at calling that a "skill," Guyer's propensity for reaching base the hard way has undoubtedly benefited his teams over the years, and no one in the game seems as adept at doing so.
Turning to Guyer's glovework, he has experience at all three outfield positions but has spent the majority of his time in left field, where he grades out as an above-average defender. With Cleveland, however, he's likely to spend the bulk of his time in right field, where he'll serve as a platoon partner for the left-handed-hitting Lonnie Chisenhall (who has struggled considerably against southpaw pitchers in his career). Guyer, of course, can move all over the outfield for manager Terry Francona, if needed. Guyer and Chisenhall will be part of a mix that includes a hopefully healthy Michael Brantley in left field, Tyler Naquin in center (who could also potentially benefit from some platooning) and presumptive reserve outfielder Abraham Almonte.
Photo courtesy of USA Today Sports Images.