11:20am: Jon Meoli of the Baltimore Sun reports that Trumbo will earn $11MM per season on the deal, and he'll also receive annual payments of $1.5MM from 2020-22 in the three years immediately following the completion of his contract.
10:05am: Mark Trumbo had a fairly lengthy saga in free agency, but he won't be going anywhere anytime soon. The Orioles announced on Friday that they've re-signed the 2016 MLB home run leader to a new three-year contract that will reportedly guarantee him $37.5MM (with some deferred money). Trumbo, a Wasserman client, also reportedly picks up a partial no-trade clause that will allow him to block deals to seven clubs.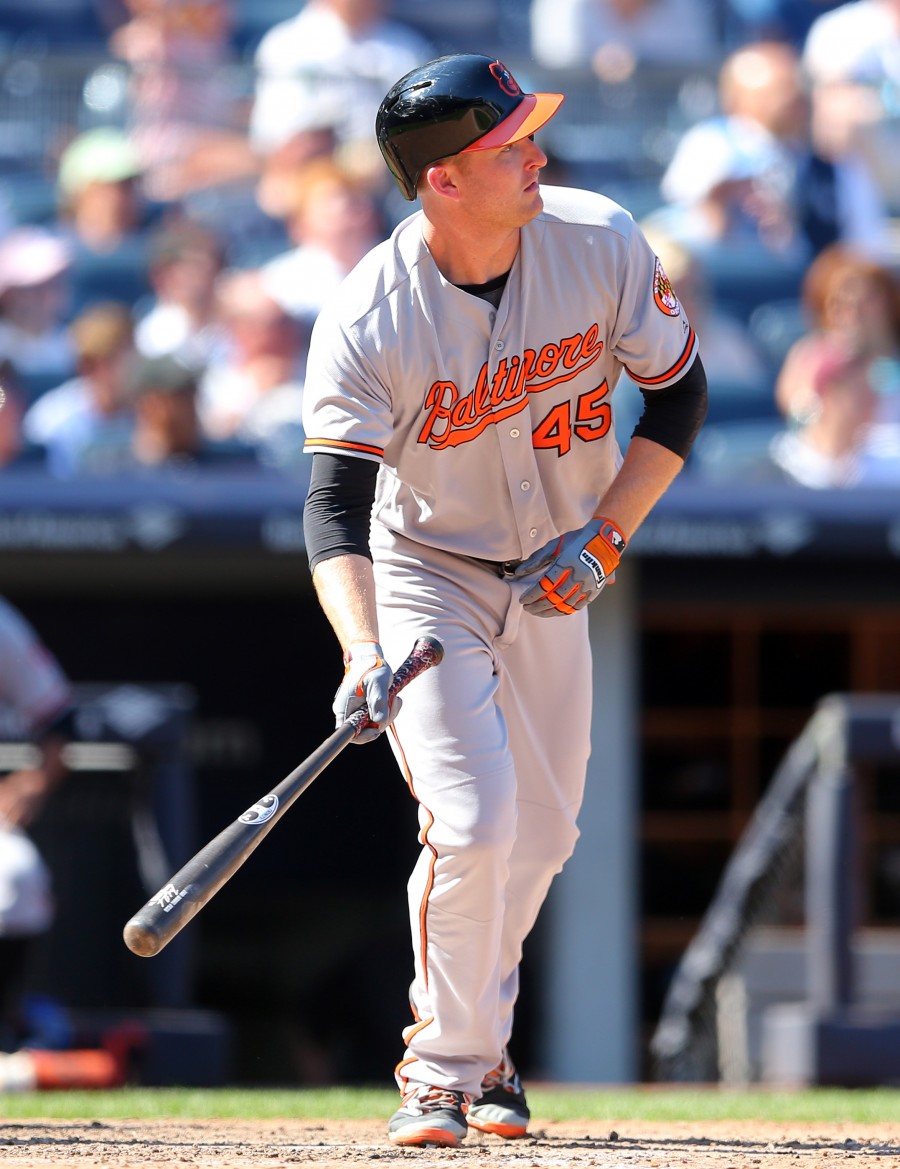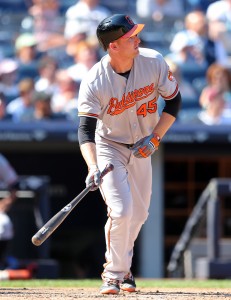 By signing Trumbo, the O's will lose a chance to recoup a draft pick, as he had declined a qualifying offer from the team at the outset of the offseason. It's hardly a surprise to see the sides link up for a return, as Baltimore has long been seen as the most aggressive suitor for Trumbo, who just turned 31. Though earlier talks did not progress, Trumbo never seemingly gained much traction with other organizations, likely due to a market filled with power bats and to the rejected qualifying offer.
Baltimore acquired Trumbo last offseason from the Mariners in a deal that worked out excellently for the O's. He ultimately provided the club with 667 plate appearances of .256/.316/.533 hitting and an MLB-best 47 home runs.
Though that represented a notable step forward in terms of the number of long balls that Trumbo launched — he was a 30-homer threat earlier in his career but had hit just 36 over the past two seasons — his overall output mostly fit within his career norms. Trumbo has long delivered well-above-average pop combined with anemic on-base numbers (.303 lifetime). In 2016, he struck out in 25.5 of his plate appearances while walking 7.6% of the time, right at his career norms.
In the aggregate, Trumbo is more an above-average offensive producer than a true force in the lineup. But there's no doubt he's a quality major league hitter, at least so long as he is able to continue squaring up enough balls to post .200+ isolated slugging marks.
The question, though, is just where Trumbo can play in the field. He has consistently rated as one of the game's worst corner outfielders, no longer plays third, and is blocked at first in Baltimore by fellow slugger Chris Davis. With Hyun Soo Kim and Seth Smith providing left-handed-hitting options for the O's, though, perhaps Trumbo will only be exposed to the outfield when southpaws take the hill for the opposition. If that's the team's approach, then Trumbo will presumably take most of his plate appearances in the DH slot.
Trumbo's defensive limitations no doubt played a role in the relatively underwhelming interest he seemingly received on the open market. It also surely mattered that several other major power bats were (and are) floating around. Jose Bautista only just signed, receiving less than most expected. Chris Carter was non-tendered by the Brewers despite popping 41 homers in 2016, and is a rather comparable hitter to Trumbo. He has yet to sign; neither have Brandon Moss, Pedro Alvarez, Adam Lind, and Ryan Howard, all of whom hit at least twenty long balls in their most recent seasons.
Though he'll ultimately fall a fair sight shy of the four-year, $60MM deal that MLBTR predicted, we did note that his limitations as a player and the presence of the qualifying offer could drive his market downward. That's just what happened here. While Trumbo reportedly turned down more money earlier in the winter from the O's — reports have variously suggested that the team made a three or four-year offer of around $14MM per season — it's not clear that he ever had a chance to make substantially more than he'll end up with.
Jon Heyman of FanRag Sports was the first to report that the two sides had resumed negotiations and were nearing a deal. He also tweeted that a deal was "all but done," and Eduardo A. Encina of the Baltimore Sun tweeted that an agreement had been reached, pending a physical. Yahoo's Jeff Passan (Twitter link) and Heyman (Twitter link) reported the terms of the agreement. Jim Bowden of ESPN and MLB Network Radio on SiriusXM reported that Trumbo received a partial no-trade clause (via Twitter).
Photo courtesy of USA Today Sports Images.